C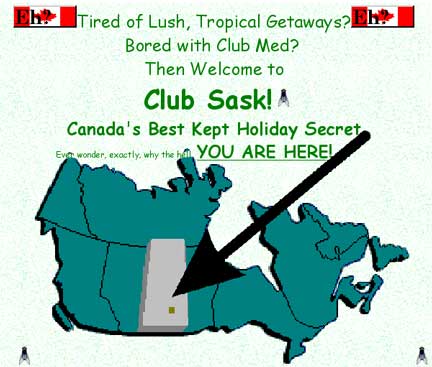 lub
Sask

FTLComm - Tisdale
Monday, July 9, 2001

Kevin McIntyre spotted this site and we pass it on to you to enjoy and puruse.

This is a Saskatchewan web site that pokes fun at being from and loving this province and looks like it will continue to grow as new jokes and quirks about the province are added.

The creator of the site looks like it could be S. Jaques from the URL but that is the only evidence as to who the fellow is that put it together.

However, it is fun and I am certain you will get a kick out of visiting this one.