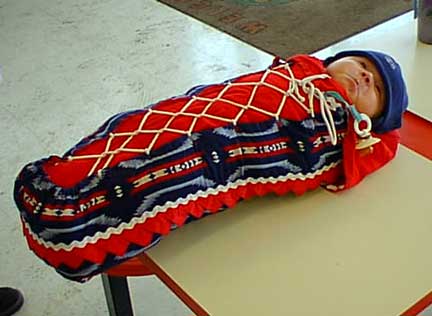 Tristan Visits Tisdale
FTLComm - Tisdale
February 29, 2000

Tristan is four months old and with his mom and uncle he dropped into the Seven Eleven.
His mother explained to me that for each baby the complete system is made individually and not passed on to another child. I must appologise for my hearing but try as I did I could not get the name used to describe this tradition baby handling system.