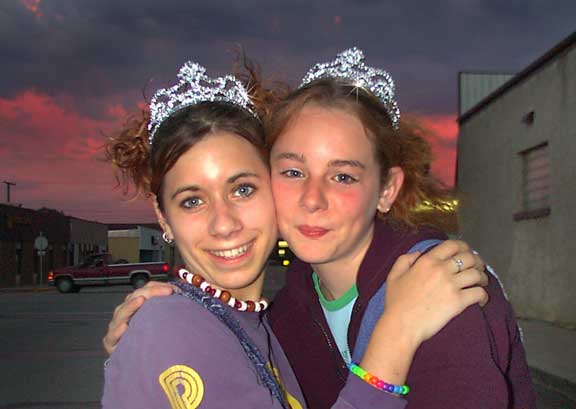 Sharing A Birthday
FTLComm - Tisdale - Friday, July 19, 2002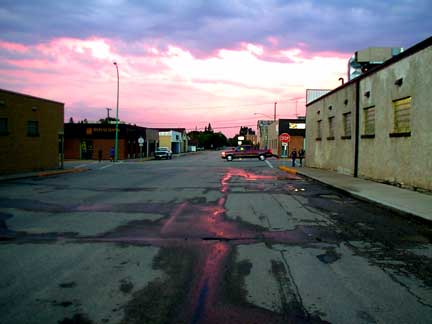 Last night as I was heading toward main street on a bicycle I stopped to catch this image of the cloud reflecting off the water on the street.

Coming toward me on the sidewalk were two young women and as you can see in the enlargement of this same picture, below it is obvious they have something sparkling on their heads.

Once again I stopped the bike and approached the cheerful pair.

"Going to, or coming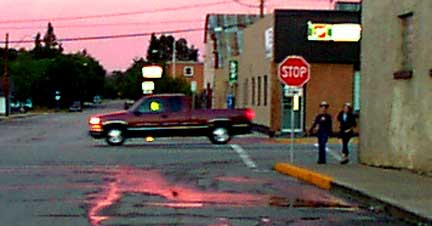 from a coronation?" I asked and they, as all Tisdale young people do, responded with smiles and told me they were celebrating their birthday.

I was puzzled as I thought one was having a birthday, but which one. No, both.

These grade ten girls were fifteen yesterday and were enjoying their time together. They had enjoyed a birthday cake.

We all wish them many happy returns of this day for indeed they are destine to live long and prosper.