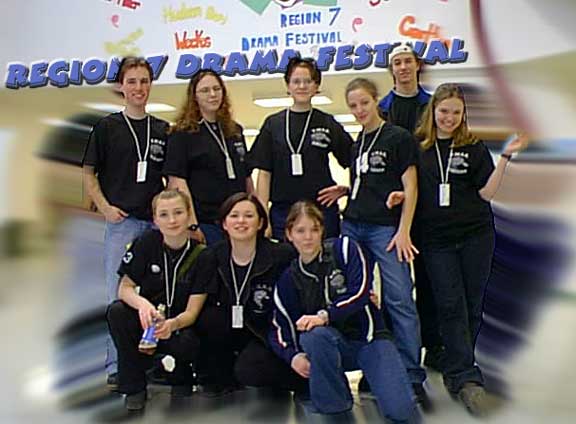 FTLComm - Tisdale - March 30, 2000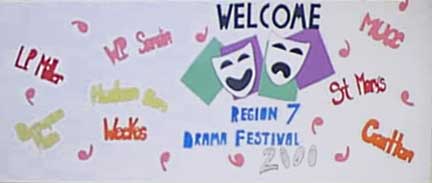 The RecPlex theatre is the perfect venue for the Region 7 Drama Festival held today, Friday and winding up on Saturday. Though it seats 200 there really are only about sixty available seats for each performance.

The first performance is this afternoon at 1:00 when Nipawin's Miller high school presents "North Prairie River Song" a one hour presentation. At 2:15 its timefor a one hour show from Melfort titled "the Haunted Carousel". Shellbrook presents its forty-five minute "Even Roses Have Thorns" at 7:00 then at 8:00 its time for an hour long Porcupine Plain presentation of "romeo & Juliette".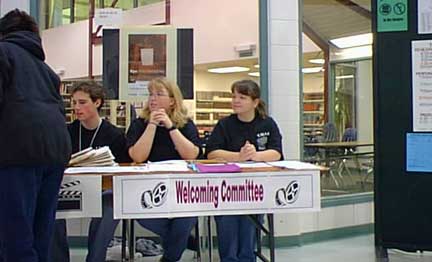 TMSS players are on stage tonight with the final play of the first day when they present "Juvie" at 9:00.

On Friday Weekes begins the day's plays with their half hour "Cards, cups & Crystal Ball" at 1:00 followed by Hudson Bay's presentation of "On With the Shrew" at 1:45. St. Mary's from Prince Albert present "Secrets" at 7:00 and at 8:15 its time for Carlton's "Green Man"

Throughout today and tomorrow the casts of each production rehearse in their set times with the adjudicators carefully observing both the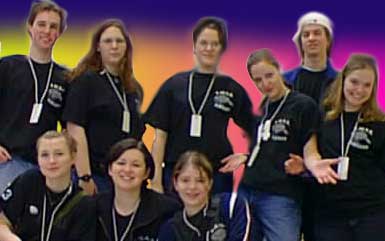 performance but also the technical aspects of each play. Ross Arthur is one of the busy adjudicators in this event with his associates they will be going through each production with their casts and crews in workshops during the festival. These wrap up Saturday morning and then the awards ceremony takes place at the noon banquet on Saturday.

TMSS is offering Drama 30 this year and will have Drama 20 available next semester. Besides the class work on drama TMSS has a drama club that runs through the whole school year and it is they who are in the cast of this year's festival production "Juvie" a story about some young people running into trouble with the law.

This is a big project for TMSS and all the area schools taking part in the festival as winners at this festival then have the option of going on to the provincial festival as Saskatchewan has a vital arts and drama programme that has produces some remarkable talent over the years.