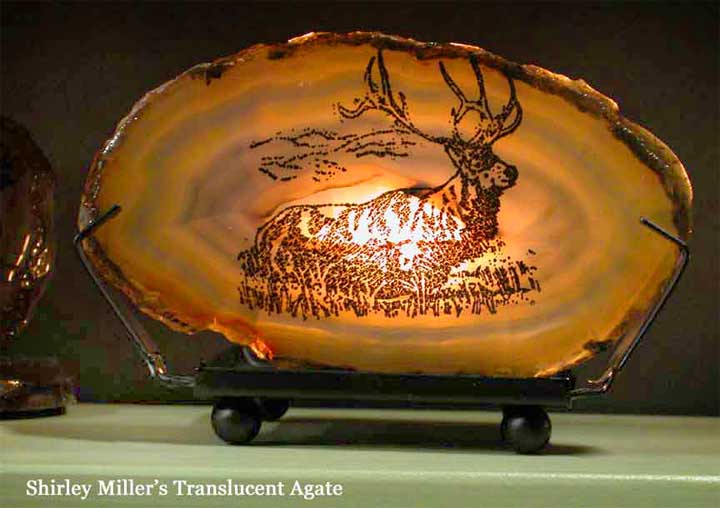 The Greenwater Report for November 22, 2004
November 21st, 2004: Cold but sunny; windy overnight but not bad during the day. It has been pretty cold for the last half of the week, but temperatures are close to normal for this time of year. Those nice days got us off our guard again.
DuWaynne Plaskan of Marean Lake phoned last Wednesday to ask if the lake was still frozen over. I told him it got pretty shiny when the temperature went up Monday, but as far as I could see it was still frozen. He said there was a strip of ice about four hundred feet long and a hundred feet wide in front of his place, but other than that Marean Lake was wide open. It was about half frozen last weekend but opened up again. He has about five hundred Canada geese swimming around in front of his place.
I got the binoculars out and could see a strip that looked like open water running east and west, and some dark strips out in the narrows, but basically it was still frozen over. Now I have a problem - I reported that the lake froze over on November 11th. Is that still the official freeze-up date? Or do I have to wait until these cracks close up? This morning it was —12° and the cracks were frozen up again, so take your pick - November 11th or November 21st. I think I'll stick with the 11th.

Today we went to the Bjorkdale Craft Fair and Turkey Shoot. Doreen and Shirley shared a table, offering our photos and Shirley's translucent rock slices. She stamps an image on the slice with an embossing ink, mounts it on a little stand with a candle behind it, and the light shines through illuminating the image. Neat!

I wear trifocal glasses and have cataract problems. Merv and I entered the turkey shoot, mostly to make a donation to the Lion's Club. When my turn came to shoot, I could focus on the sights or on the target, but not both. After I shot, Ed Betthel said, "There's an old poacher!" but I didn't know what he meant. Ten minutes later, he told me I won with a perfect bullseye! I can't claim skill - I never have been a good shot, and haven't shot at all for many years.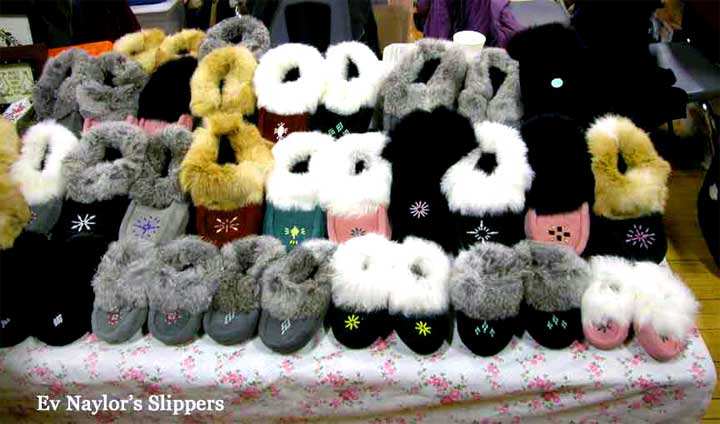 When we were in Deadwood, we both entered tournaments - one on slot machines, the other on blackjack. I, who never play the slots, won that tournament and got a twenty dollar prize. Doreen never plays blackjack, but she won first prize, ten dollars. The blackjack tournament was straightforward playing, but the slot tournament called for considerable skill and control - the machines are set to play for three minutes, and the object is to make as much as possible in that time. You have to keep pressing the "Spin" button to get as many spins as possible. When I won my big hit, I wasn't even watching the machine!
Maybe the time is ripe to buy a 649 ticket!
Things are pretty quiet around the Park. About the only activity is Brian Shuya hard at work clearing back the brush and deadfall along the roads in the core area. It looks pretty good, too.
Tenders for the Cove closed on November 4th, but to date we have not heard anything except a bunch of rumors. We keep hoping someone will buy it and open up again for coffee. A bunch of us have been taking turns having coffee at our houses twice a week - last Thursday it was at Marquette's and tomorrow it is at our place - so we have been keeping in touch with each other. The Park staff have coffee at the maintenance office or the Administration office, so we don't see much of them.
Doreen & Jerry Crawford
Box 1000, Porcupine Plain, SK, S0E 1H0
telephone (306) 278-2249
fax (306) 278-3423
http://www.greenwaterreport.com/
---
Retrun to Ensign - Return to Saskatchewan News
This page is a story posted on Ensign and/or Saskatchewan News, both of which are daily web sites offering a variety of material from scenic images, political commentary, information and news. These publications are the work of Faster Than Light Communications . If you would like to comment on this story or you wish to contact the editor of these sites please send us email.
Editor : Timothy W. Shire
Faster Than Light Communication
Box 1776, Tisdale, Saskatchewan, Canada, S0E 1T0
306 873 2004