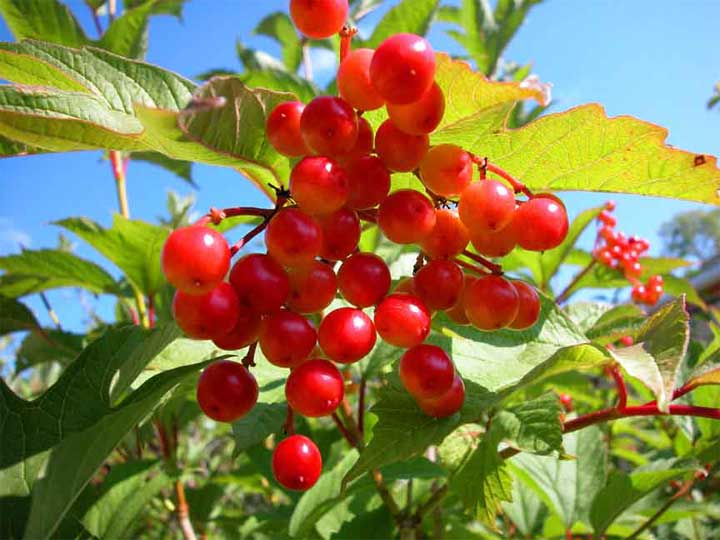 The Greenwater Report for September 7, 2004

September 5th, 2004: It rained a little overnight, but by about 7:30 this morning the overcast broke up and the breeze came up. Since then it's been sunny, cloudy, calm, windy, and on the whole a pretty nice day. There are lots of cottage-owners around hoping for a last little holiday and closing up their cottages. The Park Store will close tomorrow night, as will the Tackle Box; I understand the Beach Café is going to stay open until the 17th or 18th.

Fisherman's Cove - Home away from Home for a lot of us - has fallen on hard times. The sign out front says the doors will be closed September 7th. Hopefully, someone will take it over and run it this winter.

We decided we had better take the opportunity to do a little more gypsying around last week; we had to go to Melfort on Monday so took the motor home and carried on from there. Tuesday morning, we went to Lakeland Gallery, near Christopher Lake, where we chatted with the operators, enjoyed the arts and crafts on display, and pigged out on coffee and cinnamon buns. Wow! Lakeland Gallery is a destination in itself.

Then we went back to PA; my sister, Cathy, joined us and we went to see Saskatchewan's Biggest Tree, southeast of Blaine Lake. We like to use Robin and Arlene Karpan's book Saskatchewan Scenic Drives as our guide (our Family Bible!) and without it likely would never have found the Crooked Bush, and certainly not the Big Tree. We followed their directions to the Big Tree which, according to the Karpans has a trunk five feet thick, sixteen feet in circumference, and the tree is sixty nine feet tall. Its branches are so massive that they have bent down and many touch the ground. One has broken from its own weight. Its leaves are getting thin, so I expect it is nearing the end of its life. It is reported to be a cross between a plains cottonwood and a balsam poplar. Very impressive! And a very scenic drive down into the Saskatchewan River valley. Highly recommended, but don't linger — I don't know how much longer that tree is going to last.
That reminds me of a friend of ours from our Wynyard days, Irvin Buhr. He grew up near Herbert and liked to tell us about the odd Sunday when the whole family would jump into the truck and motor about ten miles to have a picnic under the only tree in the area!
We spent the night in the campground at Redberry Lake. There were lots of trailers there, but we didn't see any life besides ourselves. I guess their season is over.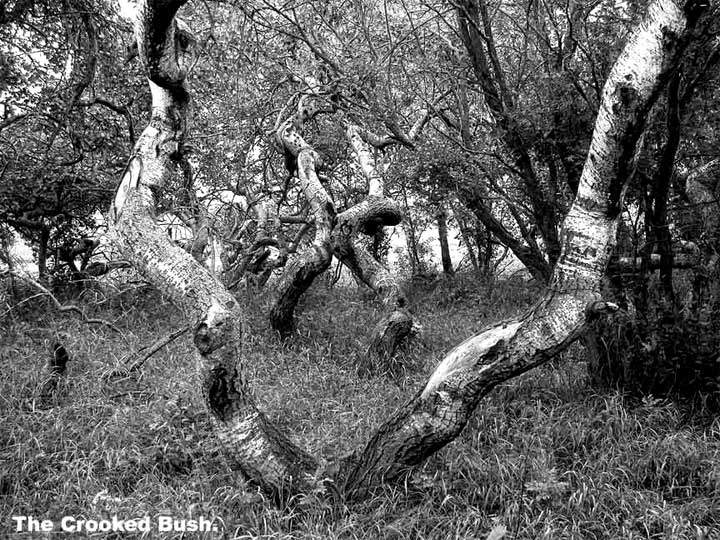 Wednesday morning, we drove up to the Crooked Bush, northwest of Hafford. It was very foggy, which we thought would be a great mood-maker for photos of the crooked trees. Unfortunately, the fog lifted just as we got there. All the same, we enjoyed the visit. It was Cathy's first trip to the Trees. I paced off the circumference and computed the bush to be about 200 feet in diameter or about ? of an acre. Of course, it's neither square nor round so that's pretty rough.

We browsed around Waldheim, Rosthern, Duck Lake, then crossed the river on the St. Laurent Ferry, dragging our tail pretty badly going on and off the ferry. Then to Bellevue, which had changed a lot since we last saw it. There was a senior's residence where there used to be just prairie, and an outdoor museum behind the Cultural Centre. As we browsed around the miniature village, a man came out of the residence and proceeded to show us around. His name is Robert Gareau; he once taught a class in wood carving at Greenwater, and knew Jim Steadman. He is an accomplished wood carver, wood burner and storyteller, and is descended from area pioneers. It turned out Cathy sometimes plays bridge with his father in PA. After giving us the history of the area, he took us into the Cultural Centre and showed us the crafts on display. Much of it was woodcarving; there is a large group of wood carvers, turners and burners in the area. Dear to my heart was a panel covered with relief carvings of pioneers, those who had homesteaded prior to 1926. Beautiful work! And Robert tells us it is complete.

The miniature village depicts the village as it was in its original location, about three miles away. It was moved in 1926. When asked why it was moved, Robert said: "Some stupid religious thing!"

Bellevue's economy is based on peas; there is a processing plant in the town employing many, and selling pea products all over the world. There is a thirty-foot-tall metal sculpture of a pea plant beside the Cultural Centre, a beautiful piece of work. Robert says the town is actually growing, unlike most in the area, which are declining. This year won't be so good - the pea crop suffered every disaster known to agriculture.

After our tour, we went to the restaurant in the Cultural Centre and had supper — tourtieres (meat pies) and maple syrup! Best of all, the chef assured us it was calorie-free! We spent the night in their very pleasant campground and came on home on Thursday.

We picked all the rest of our berries - mostly cranberries, with a few black currants, pincherries and chokecherries. We just threw them all in together and extracted the juice. Should make an interesting jelly.

Almost a week into September and still just the odd leaf turning color! The forest is still lush and green.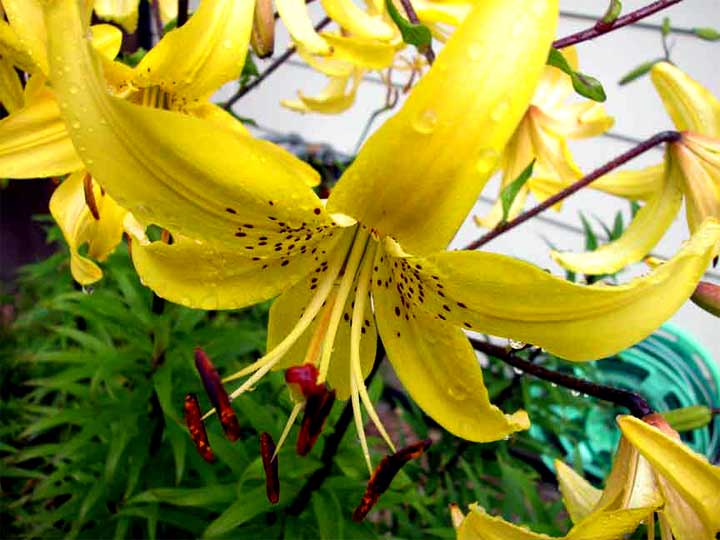 Doreen & Jerry Crawford
Box 1000, Porcupine Plain, SK, S0E 1H0
telephone (306) 278-2249
fax (306) 278-3423
http://www.greenwaterreport.com/
---
Retrun to Ensign - Return to Saskatchewan News
This page is a story posted on Ensign and/or Saskatchewan News, both of which are daily web sites offering a variety of material from scenic images, political commentary, information and news. These publications are the work of Faster Than Light Communications . If you would like to comment on this story or you wish to contact the editor of these sites please send us email.
Editor : Timothy W. Shire
Faster Than Light Communication
Box 1776, Tisdale, Saskatchewan, Canada, S0E 1T0
306 873 2004