June 26th, 2005: Yesterday was pleasant; not all that warm but sunny for the most part, and not windy. We got a tenth of an inch of rain overnight, and today it has been drizzling off and on all day. Which gives me a good excuse not to borrow the neighborís lawnmower to do our lawn. Our own lawn mower is on the sick list after losing a battle with a poplar root and putting a bend in the blade. I put a new blade on but now it wonít run, just tries to rip my hand off when I pull the starter rope. Think Iíll ask Merv if he can fix it.

We spent a very enjoyable Monday last week. Went to the Perigord Rummage Sale to have lunch, and to distribute some negatives. Had some great visits. Then we stopped in at Ceslakís yard sale, just south of Perigord, and on to Kelvington. Walking down the street to the Post Office, Kathryn called me in and introduced me to Chaos, her token rottweiler. I scratched his ears, after carefully checking the length of the logging chain he was tied up with. Seems a real pussycat but I think those jaws could take down a charolais bull!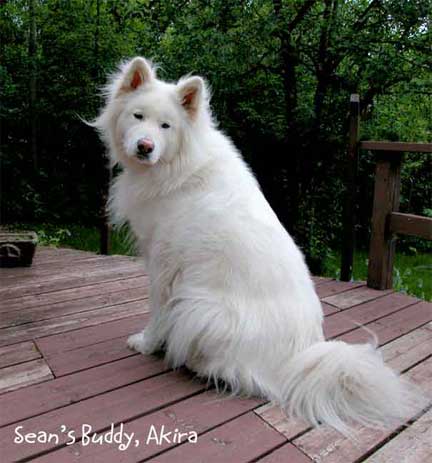 Then to the Post Office where I was offered coffee and cake - they were having a birthday party, and when I asked whose birthday, Peggy said: ďAnyoneís! Whenís yours?Ē Works for me, especially when sweetened with some cake. They have a wonderful staff in the Post Office there. We also got in some visiting with Frank Blosser, and Shirley Byers.

Which reminds me: I asked Shirley if she had been doing any writing lately and she said yes, she had just written an article on Sara Warsylewicz for the June 16th Western Producer. So Doreen bought a paper and we enjoyed the article. Look for it.

A brief visit with Jenny and we tootled off home again. What a friendly town! We always feel good after a visit there.

We sold our pontoon boat. We spent $200 on an ad that appeared in eighty weeklies and nothing on an ad in Family Farmers free classifieds. The buyers learned about it on Family Farmers!

Maybe we will regret it, when the lake comes back up to normal, but right now it is just one less complication in our lives, and that becomes more and more important. We want to do some cruising in our motor home, and now we donít have to worry about the pontoon boat being tied up to the dock when a storm comes up.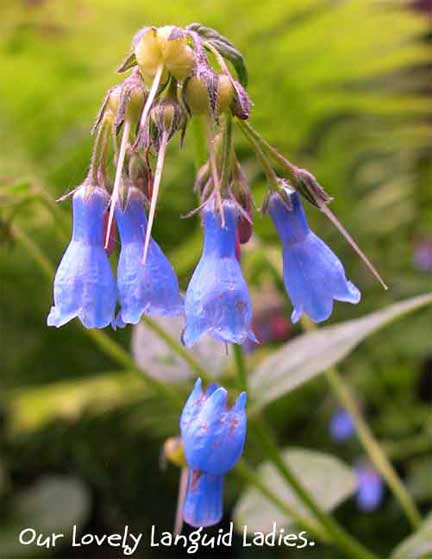 Speaking of complications, our involvement at Tisdale is pretty well finished, thank Heavens. We went there Wednesday and Thursday, again yesterday and today, and brought home what we hadnít sold. We still have some equipment to sell and negatives to distribute, but we can do that from home, in our own time frame. You will be happy not to have to read about our troubles in Tisdale any more!

We had a surprise visit from our grandson, Sean, Friday night, and he stayed for the weekend. Sean has a half-ton with a standard cab, which means a full-sized cargo area, so we pressed him into service with it Saturday. We brought home two full-sized office desks, three counter units, a typewriter desk, two chairs and a bunch of small stuff, in one load! Itís amazing how much cargo space is lost with an extended cab or crew cab.

We had one nice armchair tied on top of the load, facing forward - a perfect Granny chair, but we couldnít talk Doreen into riding there. Maybe itís just as well - the chair was covered with dead bugs when we got home.
Wasnít that a dilly of a storm Tuesday night? The thunder woke us up about 2:00 AM and for the next couple of hours it was almost constant. We got about an inch and a quarter out of it - the sump pump was really working! Ken Folstad said he could see the lightning dancing around on the Greenwater hills - he kept waiting to see the TV tower light up, but it didnít happen.

We see lots of wild roses with a petal or two missing, a result of the high winds earlier in the week.
Retrun to Ensign - Return to Saskatchewan News
This page is a story posted on Ensign and/or Saskatchewan News, both of which are daily web sites offering a variety of material from scenic images, political commentary, information and news. These publications are the work of Faster Than Light Communications . If you would like to comment on this story or you wish to contact the editor of these sites please send us email.
Editor : Timothy W. Shire
Faster Than Light Communication
Box 1776, Tisdale, Saskatchewan, Canada, S0E 1T0
306 873 2004