February 27th, 2005: A lovely day, bright and sunny. It started out calm but a stiff west wind came up later in the morning. Snowmobiles are taking advantage of it; Iíll bet fifty or more have passed our place today.

We went to Swan River Friday and Saturday, to watch what could be our grandson, Daveís final game with the Swan Valley Stampeders, and also to attend the awards banquet. Dave has been off with a leg injury since before Christmas, and had just played two games since getting back. He still got the Best Defenseman award. If they are lucky enough to get into the playoffs, he will get in a few more games; if not, he is finished with junior hockey and will leave Swan River.

We watched him get a goal and an assist Friday evening in a game against Neepawa. In between fights, there was some pretty good hockey, but there wasnít much time in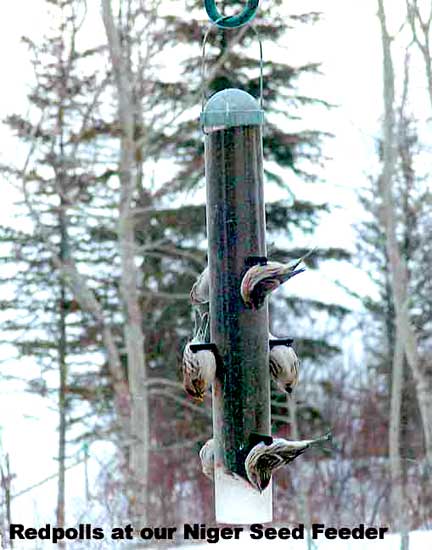 between fights. I believe fighting is actually encouraged to attract crowds; otherwise it would be pretty easy to stop - kick players participating in a fight off the ice for the game; if they get into it in another game that season, kick them out for the season. One more time and they are out, period. Pretty soon there would be no scrappers left, just serious hockey players like Dave. (Maybe no crowds, either, itís like pro wrestling. Without the showmanship and bombast, nobody would watch.)

The Perigord people were talking about hockey at the old Perigord open-air rink again. All they had for side boards was the piled-up snow, and if someone raised the puck, it was likely to fly off over the side and into the soft snow. Finding it could take all night, if they ever did find it. Since they rarely had a spare puck, they would use a tin can. Albert said when the can was new, its edges were nicely rounded, but as it got more battered the edges could get dangerously sharp. Quite a few players have scars from contact with a makeshift puck.

Hockey sticks were scarce, too. Albert told me of spending an afternoon in the willow patch, looking for a branch with just the right bend in it. If it got broke, it was back to the willow patch again. Iíll bet they had just as much fun as kids do today, despite not having covered rinks, artificial ice, factory-built equipment, and rides to the rink. More, maybe.

Doreen has a hanging silo-type feeder that she fills with niger seed (some kind of African thistle) for the smaller birds. For some reason, the feeding holes are below the pegs, so the birds have to hang upside down to feed. That doesnít slow them down a bit, and they will almost empty the feeder in a day. Redpolls and nuthatches are the most common birds it attracts, but also chickadees and, in season, pine siskins and juncos. Even the bigger birds, like grosbeaks, will try it, but they have more difficulty getting at the seeds.

Another era has come to a close - Peggy Looby, noted columnist from the wilds of Bjorkdale, has knuckled under in her ongoing battle with a squirrel! She admits, in print, under her by-line, that she has conceded defeat and now sets out a special feeder just for the squirrel. Oh, Peggy, Peggy, Peggy! Donít you know that just means he will scoff up his own dinner as well as the birdsí?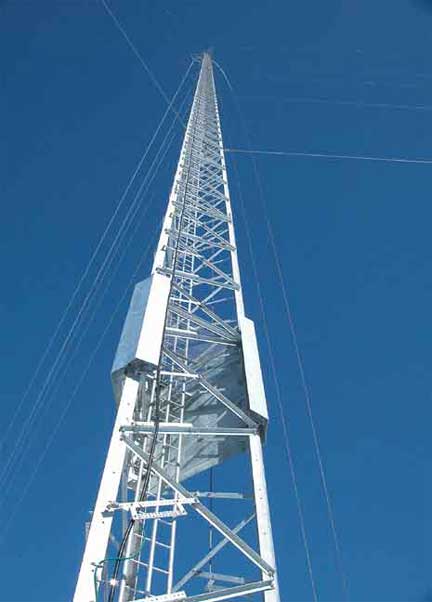 There have been numerous reports of sightings of great gray owls all the way from Perigord to Smeaton, and we finally saw our first one last Tuesday. It was sitting on top of a dead tree west of Chelan. Beautiful bird! The great gray is our biggest owl in terms of dimensions, though if you take the feathers off thereís not much there. They donít usually come this far south, but every once in awhile, likely when the lemmings jump off a cliff or something, they make their way farther south looking for better hunting. They live on mice and voles and such; I doubt if they would tackle anything as big as a rabbit. About five years or so ago, there was a real influx of great grays - we would see dozens on a trip to Porcupine and back.

Every once in awhile, we get blanket e-mails that are really useful. Recently there was one that listed all the uses for WD-40, and among them was as a cleaner for stovetops. We have one of those glass-topped stoves that had stains on it that just wouldnít come out. I sprayed it with WD-40 and wiped it with a paper towel and Presto! It looks like brand new! It did a pretty good job on the stainless steel sink, too.

There has been more progress on the TV tower this past week; all they need is calm days and not too cold a temperature. I went up there this afternoon to see if there was any action, but the gate was locked and nobody was around. Then I realized that up there on the hill there was a stiff west wind. I took a photo or two. There were a few frames on the ground that I presume have to be hauled up to the top, but I donít know if that is all or if they have to haul more in. They obviously need a few more good, calm days to finish, though.