September 3rd, 2006: Here we are, just back from sunny Alberta! We had planned to be home a couple of days earlier but some relatives from Calgary and Prince George arrived and we wanted a chance to visit with them. Doreen's nephew, Ron and his wife, Patty are from Prince George, and their two daughters, Jenny and Sara, are from Calgary. We had a wonderful visit.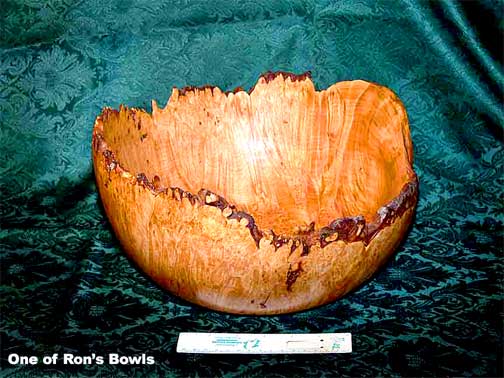 Ron is a fallerman by trade, working on the BC Coast or the north end of Vancouver Island. In his spare time, he does the most beautiful wood turnings. He brought some samples of his work to show us and I photographed them for him. The finishing is exquisite! He also does pens and ornaments and in the past has done some wood carvings in the style of the west coast Indians.

In some periods of enforced inactivity, Ron developed an interest in computers, so, of course, I picked his brain unmercifully the whole time he was here. He always has something useful to offer.

We had a couple of days of cool and drizzly weather, but otherwise it was very pleasant. Another great long weekend! Doreen says we batted a thousand this summer – every long weekend was just great.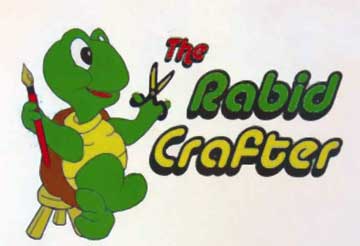 When Sandy lived in Spalding and Watson, she was interested in ceramics and German folk-art painting. They got put on the back burner for a while, but her interest has been rekindled recently, along with a passion for stamping and scrapbooking. She and Blaine are starting up a new business, called "The Rabid Crafter". They have thousands of molds for pouring greenware, several kilns, and they are already supplying some craft stores in the area. This fall, they plan to offer classes in painting, ceramics, card-making, and scrapbooking. A retail outlet may be in the future.

Then, there are the dogs. Tia and Ginger have each had a batch of pups this year, and Mojo is doing his best to ensure that they don't stay out of production for too long. The pups are such little beauties that they sell out almost immediately.

On our way out there, we took a shortcut and wound up on second - and third - class highways. These roads were built for heavy truck traffic and don't show any of the frost-boil problems that wreck our Saskatchewan highways, so even the basic paved roads are a joy to drive on. Blaine says they put eight inches of asphalt on Alberta roads, where the Saskatchewan roads only had two or three. Ours were built to provide as much dust-free surface as possible, not to handle loads of twenty five to fifty tons.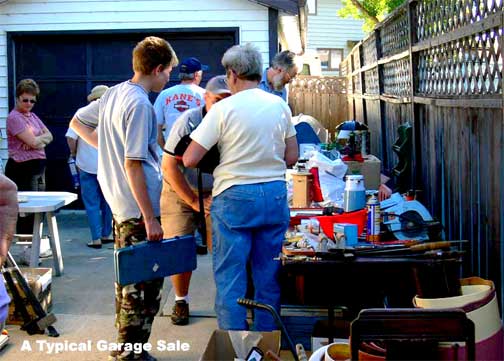 We went garbage saleing on Friday, in Carstairs and Didsbury. I was wearing a Greenwater Lake Provincial Park T-shirt, and at one of the sales a young lady commented on it. Turns out she is Jackie (Harrison) Leitch, formerly from Kelvington, and a faithful reader of The Greenwater Report. Nice visit!

My hair was getting kinda long and unmanageable, so at that same sale I bought a hair clipper. Brought it home, oiled it up, and took my hair back down to bedrock. Worked like a charm!

At one place we visited, the lady in residence said they were moving back to Saskatchewan, specifically to Martinsville. They had only been in Didsbury for eight months, but her husband was incapacitated with a heart attack so can't work. The lady said she can make far more as a nursing assistant in Saskatchewan than in Alberta!

There are a lot of people moving back to Saskatchewan from Alberta. Blaine's three sons recently sold their houses in Airdrie and moved back to Saskatoon with their families. They made huge profits on their sales, and can earn just as much here.

Farming is well under way; in fact I would suspect it is almost half done. I am heading down to Grimson's in the morning to give them a hand with harvest. If this weather lasts a little longer, we should be done in no time. Maybe even soon enough to allow us another little motor home jaunt this fall!

Doreen just hollered at me to come and see a doe and speckled fawn on our lawn. By the time I got there with my camera, they were our of sight.