February 4th, 2007: I am writing this from Flagstaff; there is a good Internet connection here so will sent it a day early. I may not have Internet access at our next stop.


Last Sunday was a day of rest. We didn't go anywhere, just sat around and visited and read. We had an ice cream social in the afternoon and a singsong around the pool afterwards. Wilf Lutz on the saxophone, Paul Olson on the violin, Eileen Olson on the spoons, and Whitey (tour director on the other bus) on the guitar, made a pretty professional musical group. I'm afraid the singing was a bit ragged, as the singers were scattered all around the pool, but it was fun anyway.

On Monday, we went to a mining ghost town called Goldfield. We had a ride on a narrow-gauge railway, a tour of a mine (interesting!) and prowled the town. We wound up with a steak supper in the saloon. We were serenaded by two buskers, Chickpea and Garbanzo, and almost seduced by a lovely lady by name of Miss Molly. She ran an enterprise on the top floor of one of the buildings but Doreen wouldn't let me check it out. I did get a photo of Miss Molly, though. She wore a derringer strapped to her leg.

On Tuesday, we went to a place called Organ Stop Pizza, where we had a pizza lunch and a concert from the World's Largest Wurlitzer Theater Organ. It's a fantastic thing with several sets of pipes, capable of mimicking almost any sound you can think of. The operator gave us a concert of his own choices, then took requests from the audience. I thought we were going to be there all afternoon, but finally he shut it down. A great experience!

From there, we went to the Phoenix Zoo. It was raining off and on and rather cool, but I managed to get most of the way around on foot. Many of the animals were hiding, as usual, but I did get a few useful pictures. Another great day!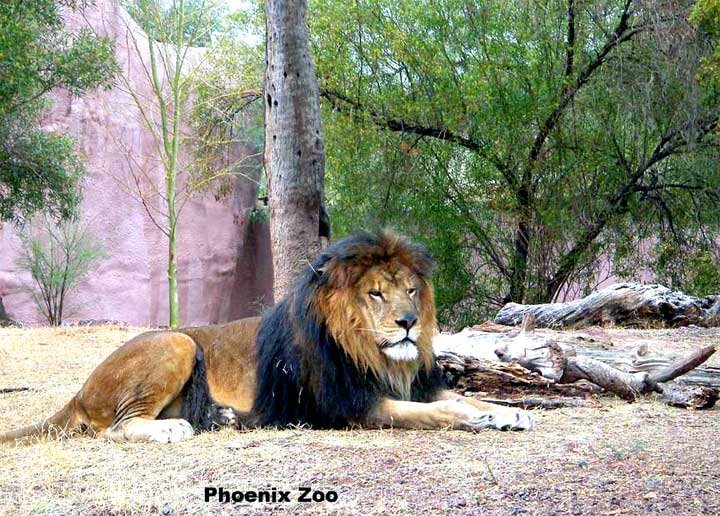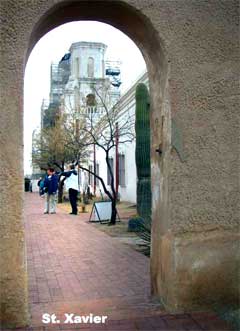 On Wednesday we spent three hours at a big mall, the Arizona Mills. Take away the ladies' wear stores, shoe stores and cell phone stores and all you have left is a pet store and a huge food court. Not my favorite places, but I did get a good walk in.

In the evening we went to the Rocking R Ranch for a barbecue supper and a stage show. Too dark by then for photos. The stage show was western music, but was over-amplified so didn't sound good to my ears. Best of the show was when they did Ghost Riders, and a girl on a horse wrapped in a sheet galloped the length of the building (outside) and back again. Then she rode her horse into the dining hall, turned around and rode out again.

Thursday, we went to Nogales. It was a long drive, and we spent about three hours there, with a stop at a big church called San Xavier. I find the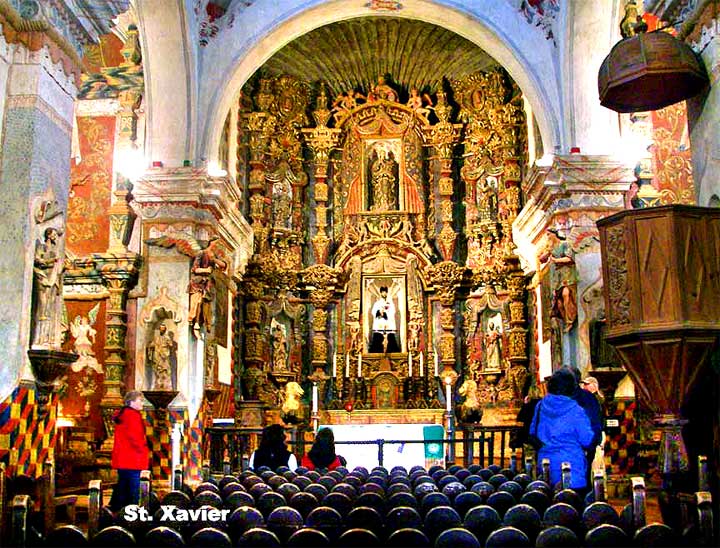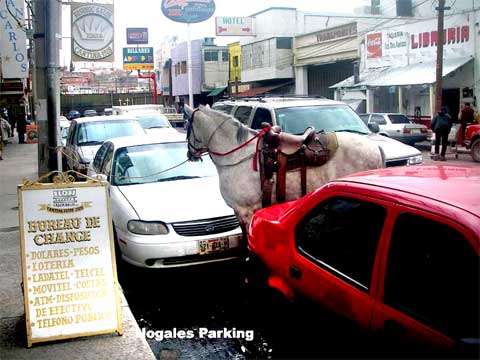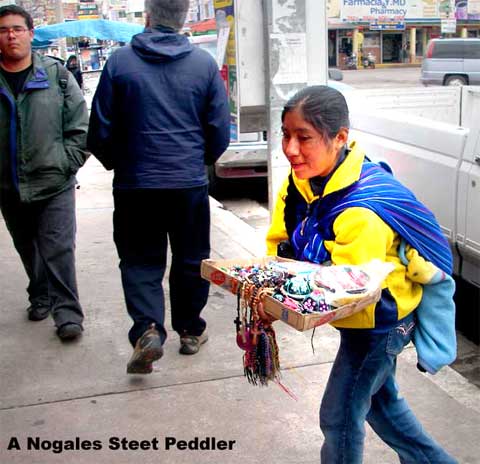 Mexicans very nice people, but really it's just one shop after another – same old same old. One of our number tripped on some uneven sidewalk and did a serious face plant. There were about three Mexican men on the scene immediately, genuinely concerned and anxious to help. However, the injured party refused an ambulance, found a band-aid for her nose and continued her tour. It didn't slow her down a minute!

We were in Nogales forty years ago; the only difference I could see was the houses on the hill looked more substantial and the entry gate was new. If we were on this trip again, we would pass on the Nogales trip.

On Friday, we went to a big swap meet – four long buildings connected by another building at each end. A security guard said if they were placed end to end they would be longer than a mile! The buildings were at least forty feet wide, and expanded beyond that with tents. It's an all-year thing, except that in summer it might be only half size. It didn't impress me too much, except for its size – just the same old stuff being offered over and over again – but Doreen enjoyed it. Doreen could window shop in a coal mine.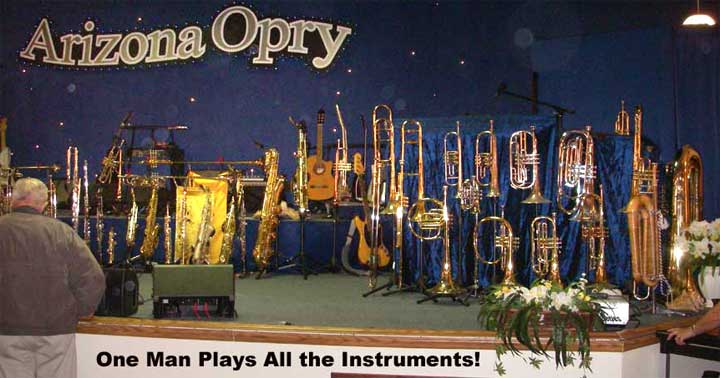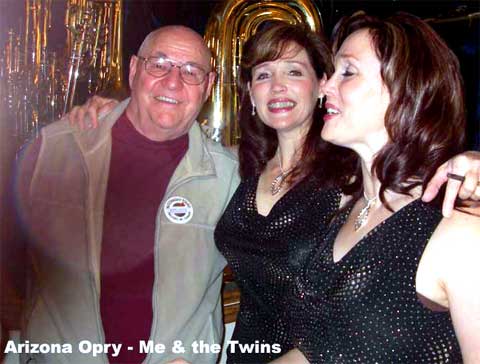 In the evening we went to a dinner theater at the Arizona Opry in Apache Junction – a great meal served at table and followed by an evening of music and fun by the Barleen Family. Incredible talent and energy - a wonderful evening! Everyone agreed it was a great way to wind up our stay in Mesa.

Today, Saturday, we left Mesa and headed north. We stopped at Montezuma Castle to view some cliff dwellings from about 800 years ago – a wonderful stop, and not on our itinerary! We had lunch and browsed around Sedona, and go some pictures of marvellous red sandstone formations, and to Flagstaff in time for supper.

Tomorrow, we are off to Grand Canyon, Glen Canyon Dam, and Kanab. More next week!