March 2nd, 2008: Yesterday, the temperature got up to +7° with a strong wind and some sunshine. The streets were running with water and slush – good thing I washed the car on Friday. The snow gets pretty dirty in the city, so melts a lot faster. In a lot of places it is right down to the ground.

Then today, it was -17° with a very strong wind. I thought of going for a walk because it was nice and sunny but changed my mind when I heard the wind howling. So, we haven't done a blessed thing all day.

Yesterday we took in the Antiques and Collectibles show at Prairieland park. Doreen found it all interesting. I was bored until I got to a section of hand-made engine models, and that was fantastic. There was a steam locomotive that must have been five feet long and looked as if it could be made to run on steam. As it was, it was run by an electric motor that had the drivers turning and the pistons working. The man in attendance is a member of the Saskatchewan Railway Museum and is going to phone me next time they have a meeting. There might be some members I know from my railway days in the dark, distant past.

Another man had made a rotary airplane engine with a prop on it. That type of engine was used in some World War One airplanes. They were unique in that the whole engine spun, not just the propeller. Then there were several "hit and miss" engines like what used to be used on feed grinders and other stationary applications. They had no carburetor and the means of controlling the speed was by cutting off the spark and intake valve when they got going too fast. Beautiful work, every bit of it.

I got a phone call from Bernard Dease the other day. He was away for awhile in early February, and when he got back there was so much fresh snow he couldn't get out to check his bins. Bernard has a game hip and can't handle deep snow too well. On Tuesday, Blaine and Nadine Erickson visited with their snowmobiles. They packed the snow around the bins making them more accessible, so Bernard dug his quad out of the snowbank and took a look around.

He had a plywood bin at one end of the row, with four hundred bushels of barley in it. The elk had gotten into it, dragged the barley out and scattered it in a radius of about twenty yards while they were eating it. Two elk, though, got in through the hatch to clean up the bin; the hatch lifted up when they went in but then fell down again, so they couldn't get out.

When Bernard got there, one was dead, the other still alive and looking to be in good shape. Bernard lifted the hatch and fastened it up then left to let the live one leave. The problem is, when they went into the bin they were standing on the ground so didn't have to duck to get their heads in. To get out, though, they are on the raised floor, so can't get out unless they duck their heads, which they may not do. I'm not sure how smart elk are.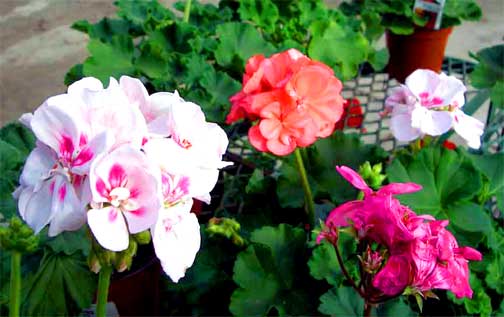 I remember cleaning out a turkey yard one fall and finding the remains of an adult turkey in a little bush – it had walked into a forked limb, couldn't go ahead or to either side and didn't know enough to duck its head or back out. It had stood there until it died. I hope elk are smarter than turkeys.

I got an e-mail message from Bernard on Friday, saying the living elk had escaped overnight and that he was going to have to dissect the dead one to get it out of the granary. He sent a couple of pictures of the dead one, but it wasn't pretty.

We went to Dutch Growers Bistro Restaurant for lunch on Friday. They serve some really good food and usually a bit different than what you might find in another restaurant. We have found, though, that one should get there about 11:45 or earlier. After that there is quite likely to be a waiting list up to an hour for a table.

Doreen always likes browsing there – they have much more than plants, such as interior and exterior decorating ideas, giftware, jewellery, and even clothing, sometimes. This time, out in the greenhouse area, there were a couple of racks of flowering plants – geraniums, and African daisies. It's always nice to see some pretty flowers at this time of year. We always visited the Markus greenhouses in March as they would be showing lots of colour.

Makes a good picker upper.

A quarter-mile to the north of us a new building is going up. When we moved here, it was just some steel girders piled on the ground. Now it appears to be all closed in and ready for the exterior cladding. Must have been pretty uncomfortable working on it in the severe weather. We believe it is going to be a World Gym as there has been some flyers in the mail advertising memberships.