May 19th, 2008: Pretty nice weather for a long weekend. It got up to twenty four or twenty five degrees on Saturday and Sunday and was mostly sunny. Unfortunately there was also a very strong wind the whole time.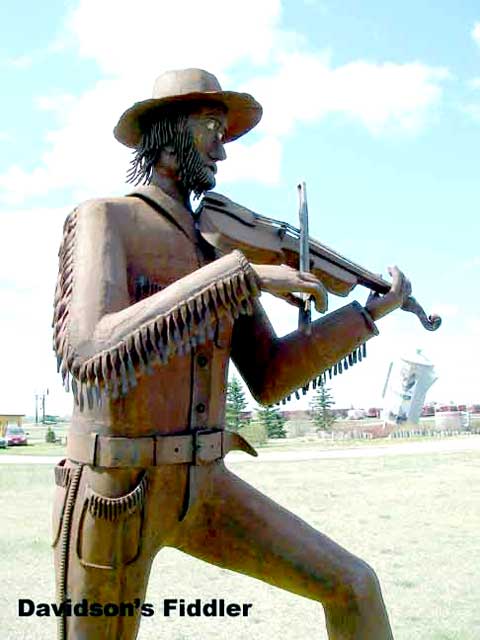 We brought the motor home from Grimson's last Monday evening. I believe every livestock farmer from Esk to Saskatoon picked that day to clean corrals because the smell was continuous – a little stronger, then less strong, but always there. The smell of money, we used to call it, but I guess that doesn't apply now. Five hundred dollars for a cow, but one can sell a three-pound puppy for seven hundred dollars and up. Same old story – the sky's the limit except for food products.

We had arranged to store the motor home at a place called Stor-All, at McKercher and 105th St. in Sutherland, quite convenient for us. It's fenced in with a password for entry, and monitored by video when there isn't an attendant there. Should be pretty secure. We drive over there, get our motor home and leave our car in its place while we are gone.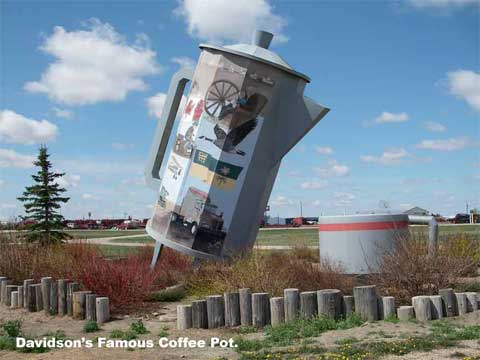 We went to Craik on Friday. We hardly used any gas at all (relatively speaking) because of a very strong north-west wind. Of course, we had to head right into the same wind on our way back home today, so there wasn't any real saving.

Craik has a lovely campground in the Regional Park, about a mile from town on the north side of the highway. The Arm River is dammed up there making a good-sized reservoir where a lot of people fished. There is a golf course, and the club house is in the Eco-Centre, a building designed to be as ecologically friendly as possible. Built with a structure of timbers salvaged from grain elevators and with walls of straw bales plastered over with cement, it has a windmill and large solar panels to provide electricity and, I believe, geothermal heating. Besides the club house it houses a restaurant and gift shop.

The campground is very well maintained and policed. It was jammed full this weekend with units in overflow and some sites doubled up, yet was very quiet at all times. There were lots of teen-agers camping too, but they were perfectly behaved.

There were over twenty units of the Sunseekers Chapter of Good Sam Club, all in pre-booked sites so close together around the campground kitchen. We met all of them, and were able to have a visit with most of them. There was even a couple we had met in our Wynyard days, brother of a good friend of ours. We had a wonderful time visiting.
We even played a few games; Playing Card Bingo (indoors), and Bocce and Blingo outside. Blingo was new to me. You play with two golf balls tied together by a foot-long rope; you throw the rig at a clothes rack about twenty feet away and the idea is to get the balls to wind around one of the cross-pieces of the rack. Knocking an opponent's balls off the rack is part of the game. Harder than it looks.
.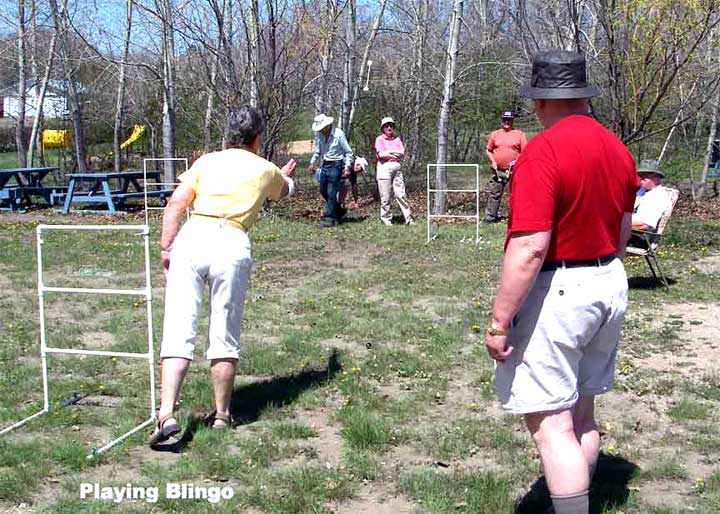 Doreen turned out to be a pretty good bocce player, making a substantial contribution to her team winning a prize. I wasn't so hot.

In case any of you Greenwater cabin owners didn't get a message from Association president Judy Riou, she writes about a number of cottage break-ins in Uskatik as well as in the Greenwater Sub. Entry was usually through sliding doors or windows; no vandalism but liquor and electronics taken. The police apparently don't bother notifying cabin owners; she found out by accident that hers had been invaded. It's a good idea to arrange with someone to check your place regularly if you can't do it yourself. The sooner the break-in is found, the more likely the police are to find clues to the perpetrator.
Retrun to Ensign
This page is a story posted on Ensign a daily web site offering a variety of material from scenic images, political commentary, information and news. This publication is the work of Faster Than Light Communications . If you would like to comment on this story or you wish to contact the editor of these sites please send us email.
Editor : Timothy W. Shire
Faster Than Light Communication
Box 1776, Tisdale, Saskatchewan, Canada, S0E 1T0
306 873 2004