May 31st, 2009: It looks like spring and it feels like spring. The big elm trees along Preston Avenue and others are well leafed out and look great; birches are leafing out, and some of the ornamentals are blossoming like crazy. Garage sales are springing up all over and the owners are sitting out in the sun, not huddling inside their garages beside space heaters. We stopped at one garage sale yesterday, and covered a dozen more without going back to the car. Obviously, we didn't buy much except the odd book, but we mostly go to visit, not to buy. They must hate us.
I'm glad to report that the Parkland Photography Club that we used to belong to is doing very well. They have many new members, most of whom are young, and seem to have lots of new ideas. They have a web page, www.sknews.ca/parkland_photoClub/ managed by Tim Shire in Tisdale; their newsletters also appear on my own web page, and that of Family Farmers. There is some mighty good work appearing there. That must rate as one of the healthiest clubs in the province.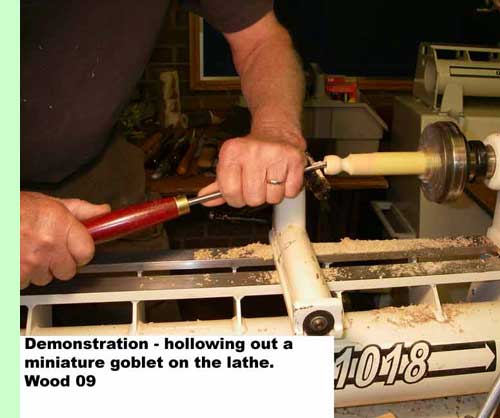 I'm sorry to report that Frank Kaufhold, of Wynyard, has died. I only heard about it recently, through the grapevine, so we weren't able to go to his funeral. Frank came to work for us at Kelliher Creamery as soon as he got home from the army, back in 1946. He started out driving a cream truck but soon proved his value in the plant, working up to plant manager. When we moved to Wynyard in 1958, Frank and Cora and their kids moved with us. He continued as plant manager the rest of the time we were in Wynyard, and after. Frank was well over ninety when he died. Our sincere condolences to Frank's family.
Remember in the olden days how cement was moved in a wheelbarrow? One man on the handles, usually staggering like mad. Then came the power barrows which were a lot more fun. The other day, we watched while a patio was poured behind a house in the city. Instead of wheelbarrows or power barrows, a truck sat out on the street; a structure like a crane arched up high over the roof of the house and down to the patio, and cement was pumped through a pipe attached to the crane. Wonderful – but what happens if the engine driving the pump quits? How long do they have before the cement in the pipe sets up? Who has to clean out the pipe? Someday I'll find the answers.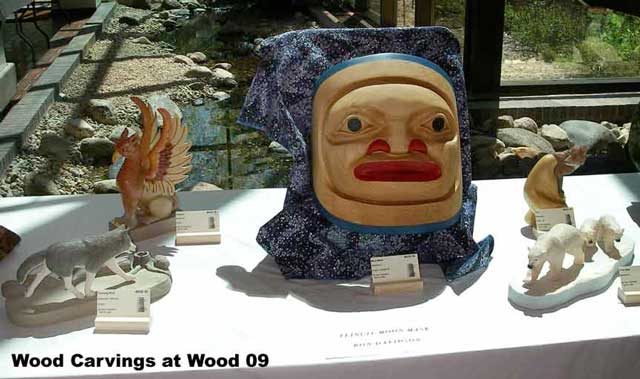 The annual display of work by the Saskatoon Woodworkers' Guild is on at the Galleria Building at Innovation Place, so we picked up Lucille and went to see it. Wonderful work! Lots of wood turnings but also a lot of carvings and fretwork. Duncan Birch, formerly of Porcupine Plain, had some work on display, though I didn't see him there.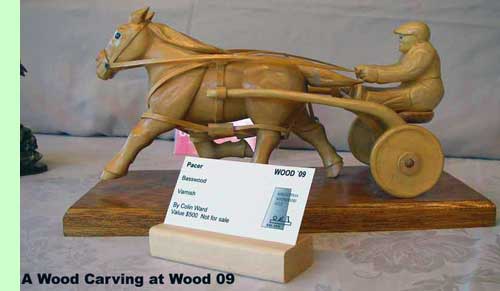 While we were there, we saw demonstrations of wood turning, where a man made a tiny little goblet while we watched, and wood carving. I gather different people put on demonstrations on different days, so a return trip would let us observe something totally different. It's on until next Sunday, the 7th, so if you get a chance, don't miss it.
The girls had to pick up one or two items at Wal-Mart, so I waited in the lunch counter with a coffee and a chocolate sundae. Once the girls finished, they had to have theirs as well. After that, Doreen decided she had to have some watercress, so away we went to a greenhouse to hell and gone south of the city. The only reason she wants watercress is because she hasn't been able to find any, and now it's a challenge. We didn't find it there, either, but it was getting late in the afternoon so we went to the nearby Berry Barn for an early supper. Very pleasant! The place was jumping, but service was quick and the food was good.
Busy, busy, busy!