So, How Much More Winter?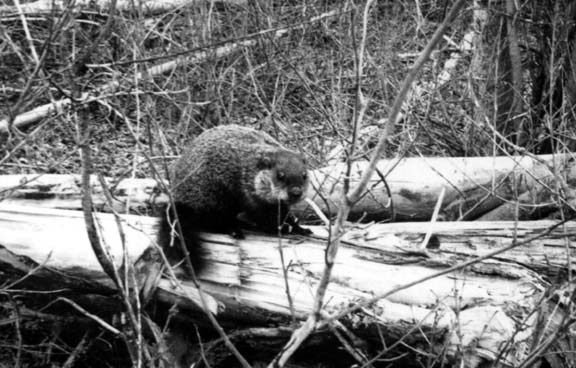 FTLComm - Tisdale - February 3, 1999
With yesterday being "Ground hog Day" the big question was did the little guy see his shadow?

Ground Hogs are found throughout the boreal forest but not common around Tisdale. This one was peacefully posing for me in the spring of 1970 along the highway between Rainbow Lake and High Level Alberta. Though referred to as a Ground Hog he is properly known as a Woodchuck and is a remarkably peaceful and perturbable rodent. I was using a Polaroid Camera and was able to get this close to him to record this image.

But getting back to the question, no. Not in Pennsylvania or Ontario and definitely not Tisdale would a Ground Hog or anything else cast much of a shadow Tuesday as it was cloudy all day long and that of course according to a very long tradition is the indicator that winter is going to make an early departure.