AS the years have gone by, even in the short span of time I have lived here (since 1995) the community is constantly evolving. Little changes here and there, a new building is constructed, old ones demolished. Time passes by and we forget what it was the very day after we cut down that miserable tree that harboured those nasty Waxwings that messed on the van. I received this interesting e-mail from Ken Styan: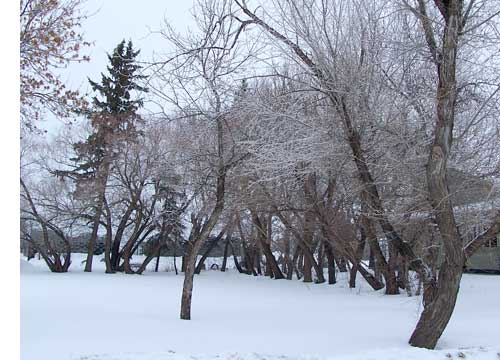 My younger Brother Wayne is collecting pictures to do with the history of Tisdale. There are three particular ones that he can't seem to acquire. I thought that perhaps you might be able to help.
The three in question are;
- the Civic Centre , circa 1960 - 70, when the fire hall was still part of the structure.
- the old curling rink that was beside the arena.
- the curling rink that was located where the Co Op Mall is presently located.
Thanks in advance;
Ken Styan
Take a look through you pictures and see if you have one of the images Wayne Styan is looking for. Your picture might have some people posing in front of the site or some activity taking place with the buildings in the background.
If you have one of these images send e-mail to me or to Ken Styan and we will arrange to have a print reproduced or scanned.