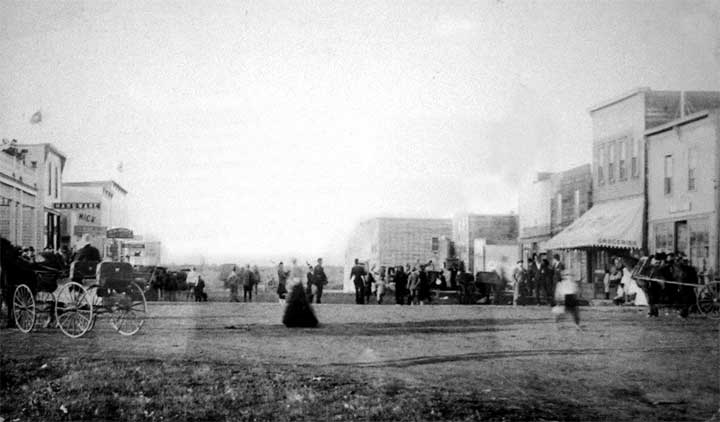 The silver time machine
FTLComm - Tisdale - Friday, October 21, 2004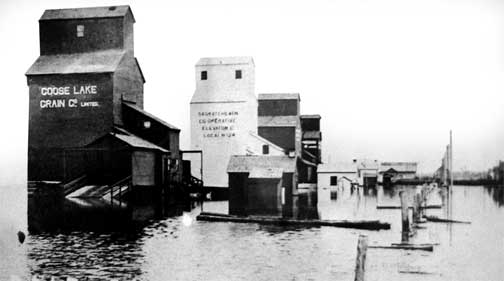 It came as a bit of a surprise when it was first discovered that light changed silver halide crystals more or less depending upon intensity. Since then that simple latent image technology has been used to record the images of human experience.

This morning I dropped in for coffee at the Tisdale Credit Union's open house and took time to click a few electronic images of the collection of historical photographs on display in this place of business.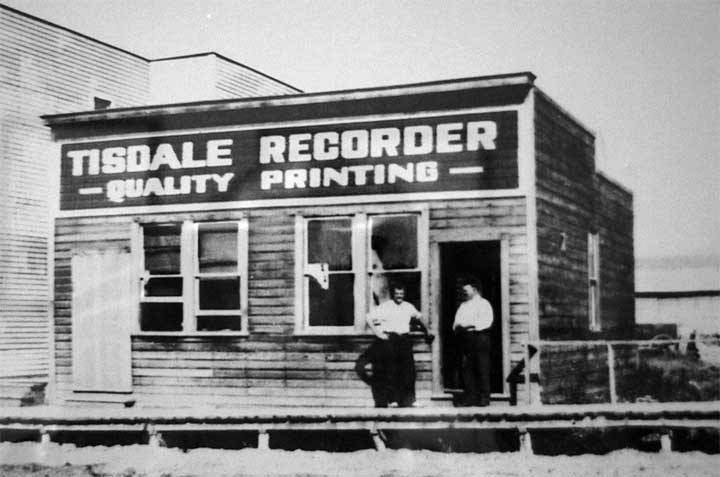 Arnold Mallison (left). Recorder publisher 1914-1940 and Roy Jackson. Present site of Pearson's. Building at left was Tisdale Post Office. Note the raised walk.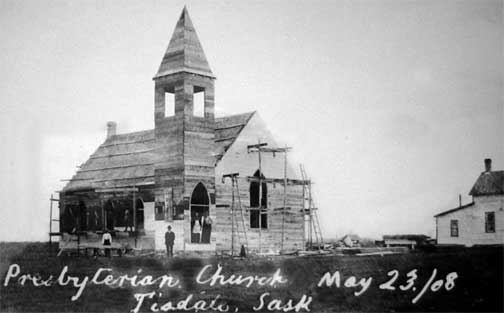 A few weeks ago a reader from Korea asked for more historical images to be posted so that he could show his Korean friends something of the historical nature of his home town. Then Wednesday I chatted with some of the folks of the Tisdale Historical society who are setting up a display in the Tisdale Mall to promote their Tisdale historical picture book.

Boxes and albums abound with a rich trove of historical images and like these tell a huge amount the past. The picture above of the present day Pearson's site or this construction picture on the site of the Present day St. Paul's United Church.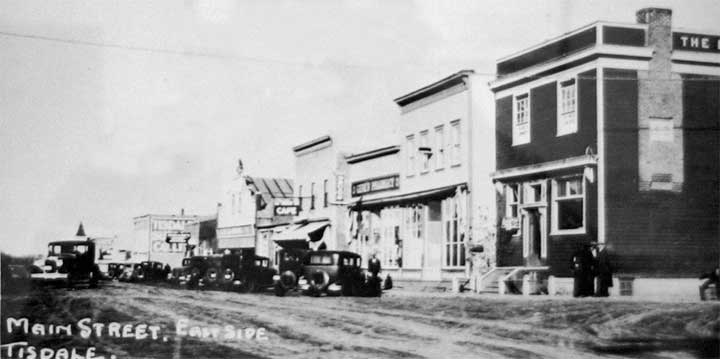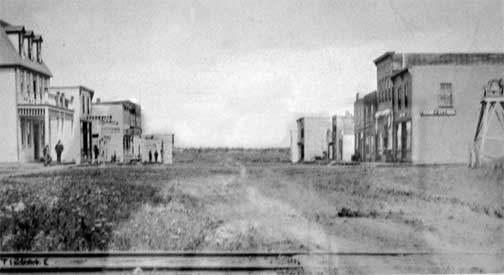 This amazing image is looking north up main street from the CNR station. The Imperial hotel is on the left and burned to the ground February 8, 1933 with the loss of eight lives.

The picture below is looking west on 100th Avenue from 101st Street (beside present day Barron's). Scotia Bank in distance and the Tisdale hotel. Those boxes are cutters, enclosed horse drawn sleds, the means of travel in the horse culture world of the early Canadian prairies.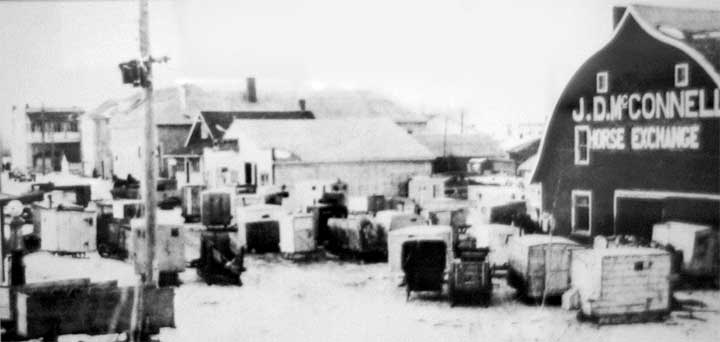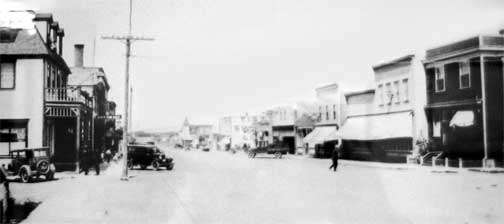 This picture is looking north on Main Street from 100th Avenue. This image taken in the 1930s before the Imperial hotel burned (left) but is the same view as the picture from the CNR tracks and station. In most Saskatchewan towns and villages, including Regina the railway station was located at the head of main street. Only those towns located on Rivers or begun before the railway arrived do not follow this rule.

Below is an early picture of the Tisdale boardinghouse and livery stable located on 100th Avenue opposite the present Post Office.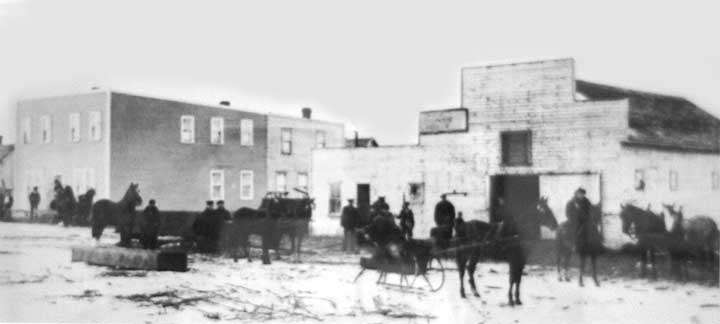 If you have some or just one picture of early or earlier Tisdale and would like to share them get in touch with Ensign and we will be glad to make them available to the world. In particular, we would like to see images of the old curling rink and arena.
Return to Ensign - Return to Saskatchewan News
This page is a story posted on Ensign and/or Saskatchewan News, both of which are daily web sites offering a variety of material from scenic images, political commentary, information and news. These publications are the work of Faster Than Light Communications . If you would like to comment on this story or you wish to contact the editor of these sites please send us e-mail.
Editor : Timothy W. Shire
Faster Than Light Communication
Box 1776, Tisdale, Saskatchewan, Canada, S0E 1T0
306 873 2004