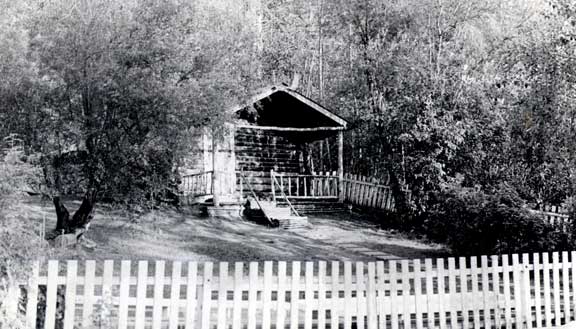 Robert W. Service, Just Another Canadian
FTLComm - Dawson City - Wednesday, August 29, 2001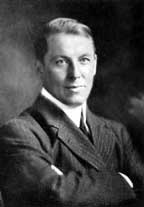 Several times a day each summer an experience actor comes out of the Dawson City, Yukon cabin shown above, the original cabin of poet Robert W. Service and he sits down on a chair on this lawn before a gathering of tourists who sit and stand around the benches inside the picket fence and listen intently to the words of a story teller.

Robert Service was and always will be a Scot, one with a good education and a desire to see the world. The place of action was Dawson City in 1894 when he came to the Yukon and went to work for the Canadian Imperial Bank of Commerce in Whitehorse. Impressed with the amazing people that were attracted to the gold rush he wrote about them and what they were up to and certainly what they were up against.

Hardly a Milton or a Chaucer Robert Service was a popular writer, a contemporary writer of his time and a truly gifted story teller. The public ate it up and appreciated this clever well spoken Scot and his books sold well with the Ballad of Sam McGrew even becoming a movie.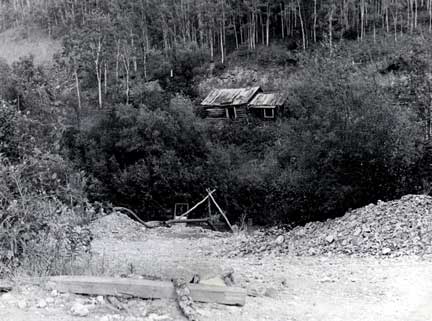 Before he died in France where lived out the last years of his life in France with his wife and daughter in 1958 service was there in World War I worked as a correspondent and returned to Canada.

The most important thing about Robert W. Service is that he became a Canadian and was able to tell about his adopted land so that other Canadians could see his world through his eyes.

Canada is a nation of immigrants all of us including those who call themselves first nations can trace their ancestors back to other lands, other places and other times. Together we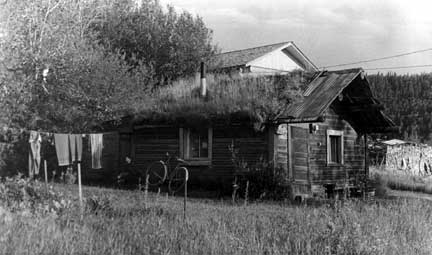 make up a multicultural society, one where what your ancestors were is very important and that you contribute to this new land is also important.

In this way Service is a good model for us to follow when you hear his voice there is no doubt that you are listening to a Scott but the passion he has for the Yukon and the North makes him a white knuckled Canadian.

The picture at top of the page is that of the poet's but this one is just down the street and the picture was taken in 1982. The view of Dawson from the "Dome", the mountain side that overlooks the community formed on the banks of the river that once held sparkling treasures tells you about the land, the place we call Canada, a very cool place.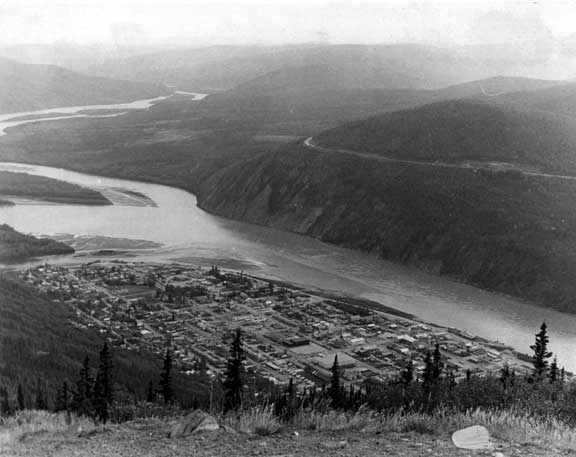 Some Interesting sources on Robert W. Service
great page on service includes voice of the man himself
http://www.ude.net/service/service.html
A great page on the cabin in Dawson with services voice
http://www.ude.net/service/cabin.html
A site with downloads of him reading his work and others performing Service material
http://www.ude.net/service/downloads.html
biography and source for the portrait used
http://www.ude.net/service/service.html#Biography
Gutenberg project has five of his books online
http://www.pjbsware.demon.co.uk/gutenberg/gtnletS.htm
Yukon tribute to Service
http://www.yukonweb.com/special/rservice/
Page of links
http://www.ude.net/service/other_links.html
Much nicer page of Service links
http://www.explorenorth.com/library/service/bl-service.htm