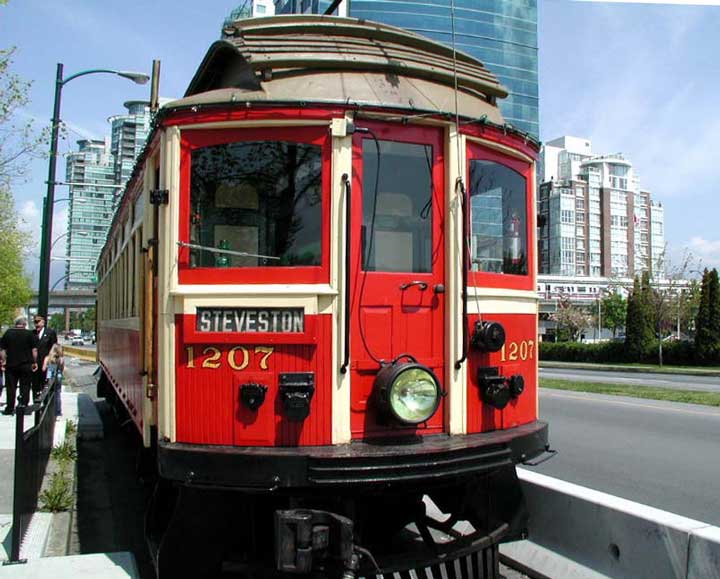 Electric Railroading in 1st Half of Last Century
Vancourver, British Columbia - Tuesday, May 20 2003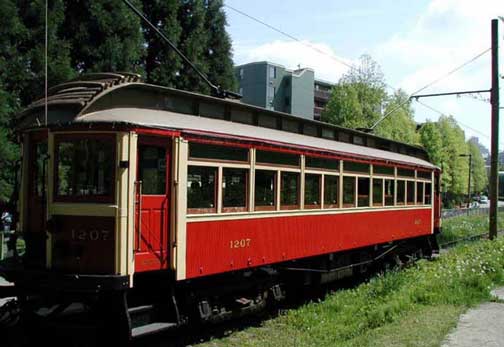 As most "oldtimers" are aware, electric railroading was the primary mode of transit in urban areas throughout North America in the first half of the last century. Streetcars, trams and "interurbans" ran on city streets and between towns on a regular basis, and were our first form of "light rail" commuting.

The Downtown Historic Railroad Society in Vancouver has restored two of these beautiful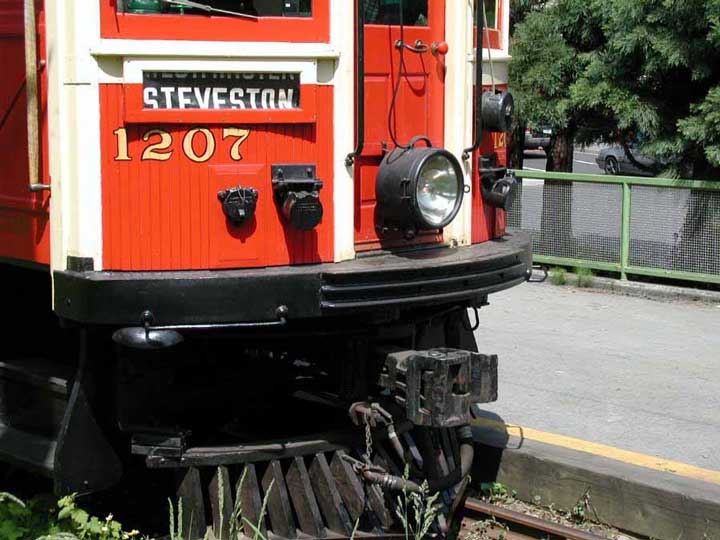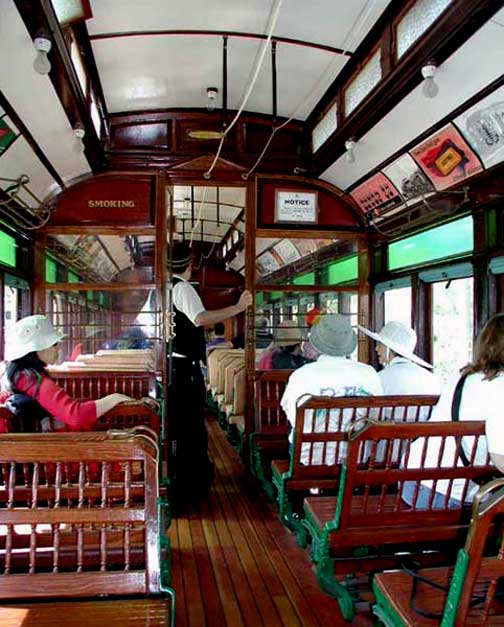 interurban cars. Volunteers from the group run them on holidays and weekends on a 2.8 km line from Science world, at the end of False Creek, to Granville Island Market.


Car 1207 was built in 1905 by The B.C. Electric Railway Co. at the shops in New Westminster. It served the Steveston line from downtown Vancouver through Richmond farmlands to the canneries at Steveston on the Fraser River.

This is a wooden-sided car that was retired from active service in 1958.1231 is a 35-ton steel-bodied car built by the St. Louis Car Company in 1913. It carried up to 65 passengers on the Burnaby Lake line between Vancouver and Sapperton.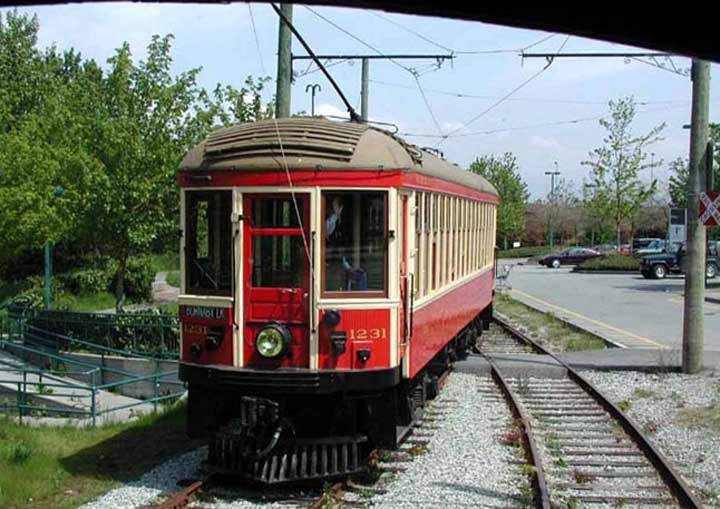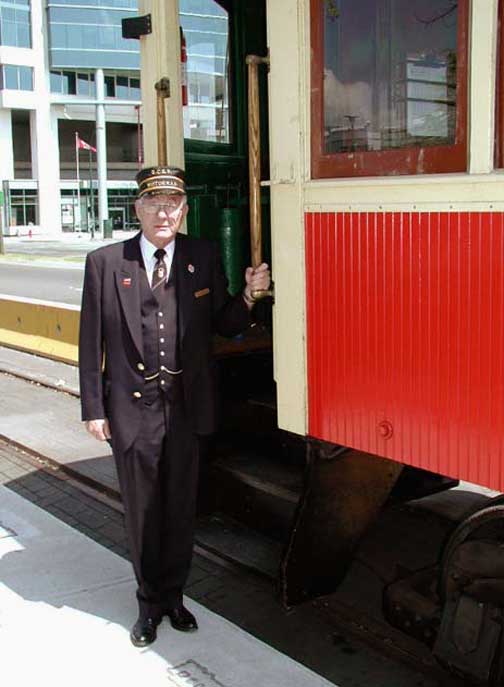 Last Sunday, we rode the line and chatted with Motorman (driver) Don Ballemy. He is a well-known Vancouverite and long-time city councillor who drove Car 1207 during the 1940's and 50's. He told me that on one occasion he was clocked at 70 mph on a stretch of line in Richmond. He emphasized it was "70 miles per hour, not kilometres per hour, as we now measure speed.

As a boy growing up in Vancouver in the 40's and 50's, I remember well riding the streetcars and interurbans. I asked Mr. Bellamy if memory served me correctly when I recall that fare on the streetcar in 1947 was 7 cents for adults, and 4 cents for kids.

"Yes it was," he said. "Kids' tickets were eight for a quarter."

My, how times have changed!

I highly recommend that anyone visiting Vancouver, take a ride on these cars. It's the best nostalgia trip you can get for a toonie!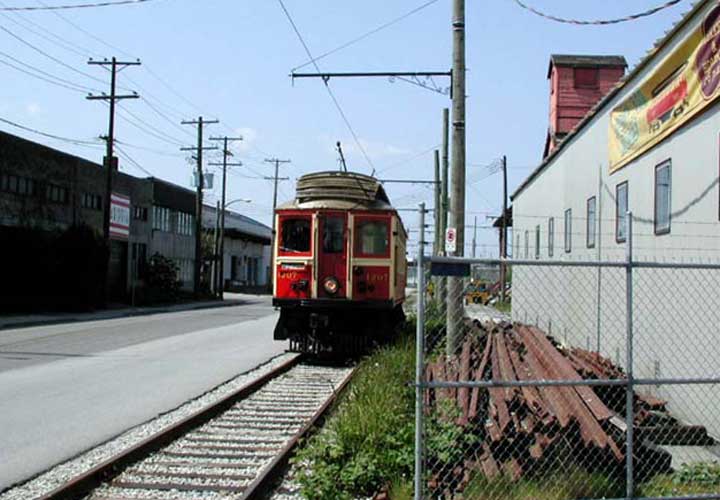 ---
Return to Ensign - Return to Saskatchewan News
This page is a story posted on Ensign and/or Saskatchewan News, both of which are daily web sites offering a variety of material from scenic images, political commentary, information and news. These publications are the work of Faster Than Light Communications . If you would like to comment on this story or you wish to contact the editor of these sites please send us email.
Editor : Timothy W. Shire
Faster Than Light Communication
Box 1776, Tisdale, Saskatchewan, Canada, S0E 1T0
306 873 2004