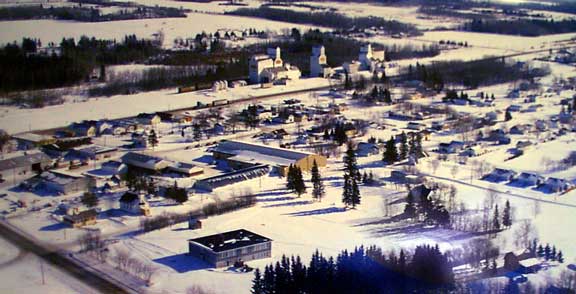 Archerwill, a well kept secret
FTLComm - Archerwill - Wednesday, October 23, 2002
The photograph that begins this page hangs above the desk of the village manager in her office in Archerwill and was taken many years ago. Many Saskatchewan villages many years ago were actually much larger than the shadows of themselves that now exist but in Archerwill's case the village has grown and changed considerably with new homes, new business and upgraded facilities such as the new modern school that now replaces the old building seen in the lower foreground. The last of the elevators were removed even though local farmers wanted to purchase them but the grain companies needed so badly to feed their terminals were determined not to let these facilities fall into the hands of those they intended to exploit.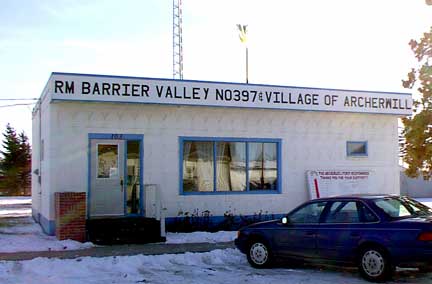 For those who do not live in Archerwill highway makes a sharp turn as you pass through the village you have to slow down for that right angle turn and it seems that all that Archerwill is, is the Co-op convenience and fuel outlet, a post office, hotel and cafe (below) but Archerwill is a hidden and surprisingly well developed place. The trees on the East side of the village hide a complete modern neighbourhood and West of the highway is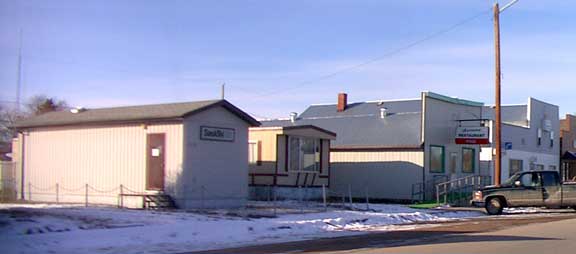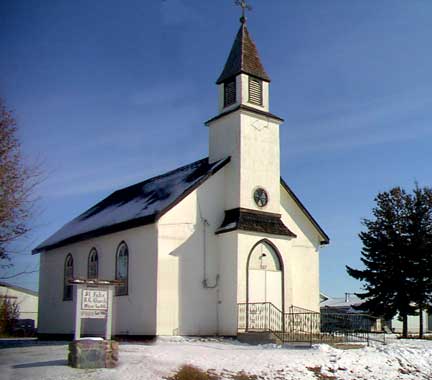 a remarkably complete place with all of the elements that make this a place of charm and village living.

Because no part of the village is more than a block or two from the countryside there are farm yards clustered around with grazing livestock and even grain bins in one village yard.

A Roman Catholic, a United Church and a new Lutheran Church are vital parts of the community yet all of what makes of the village seem hidden away, their private secret place with its groves of amazing trees and impressive modern homes.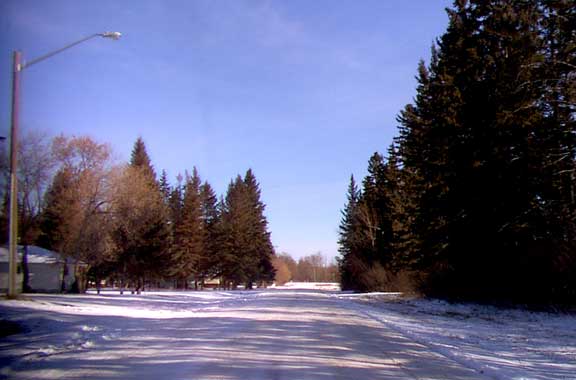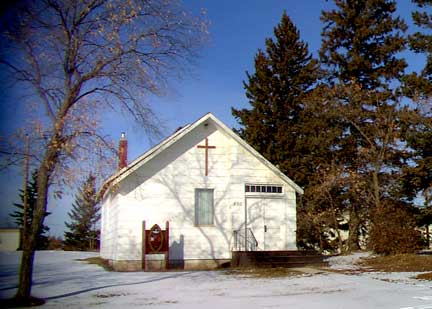 We have not shown you much of this village and not even the high lights but just some of the features that caught the eye on a sunny Wednesday afternoon.

The remarkable row of duplex senior citizens homes are each unique and give the street a modern interesting place to live while hidden within yet another grove of trees is a modern senior citizens care home.

This picture (right) is of the United Church.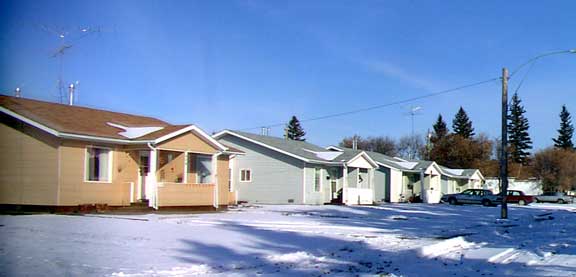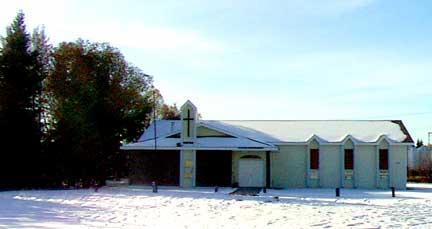 The primary retail business is the extensive Archerwill Co-op with food, hardware, lumber and agricultural products. But there are other businesses including the Gateway Credit Union and a dealership for outdoor home heating systems. Archerwill is also the head office for this region of the Saskatchewan Metis Nation with its ten full time employees and family service centre.


Double J Welding is the name on this extensive factory on the South side of the village. This metal fabrication company produces cattle feeders and a number of agricultural products but its primary production involves building all the metal equipment that goes into the thirty-one and growing number of massive hog barns. The barns at Weekes are in their construction phase and this plant is busy turning out the equipment for these truly immense facilities.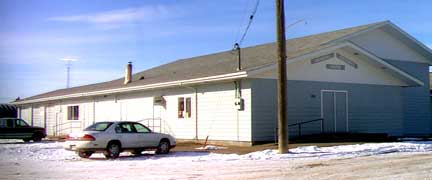 In the centre of the village is this (right) complex of service and recreational facilities, including the skating rink, curling rink, meeting hall, library, senior citizens centre and fire hall.

One of the newest facilities (below) developed in Archerwill is this new greenhouse that was built this summer.

It is important to see that Archerwill is a diverse economy and that probably explains why it is apparently flourishing while other small villages become ghost towns. Though agriculture remains the primary concern of the people in the community the factory, a few small local saw mills, a very positive tourist industry involving outfitting and wilderness tourist farms and the nearby presence of a First Nations community have given this small place a big future.

---
Return to Ensign - Return to Saskatchewan News
This page is a story posted on Ensign and/or Saskatchewan News, both of which are daily web sites offering a variety of material from scenic images, political commentary, information and news. These publications are the work of Faster Than Light Communications . If you would like to comment on this story or you wish to contact the editor of these sites please send us email.
Editor : Timothy W. Shire
Faster Than Light Communication
Box 1776, Tisdale, Saskatchewan, Canada, S0E 1T0
306 873 2004