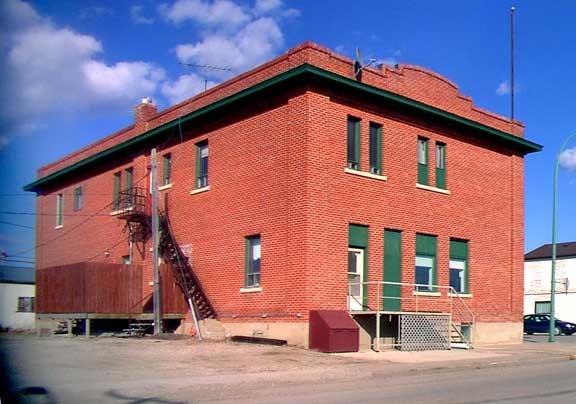 Rolling Through Rocanville
FTLComm - Rocanville - Sunday, April 20, 2003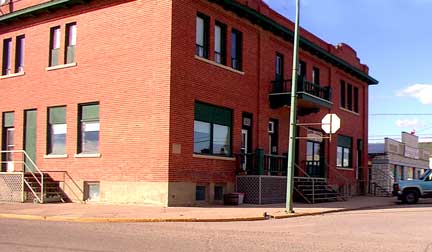 Rocanville is located on highway #8 mid way between Langenberg and Moosomin in the midst of the potash mines that stretch across from that community to Esterhazy.

This outstanding and imposing building is on the corner of main street as you drive through the town and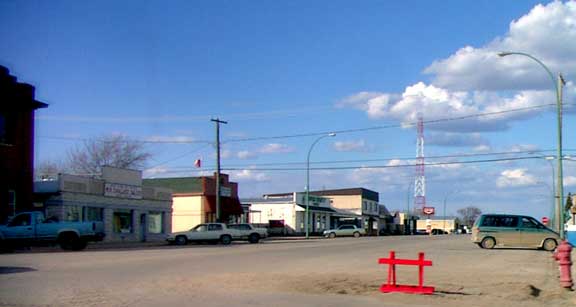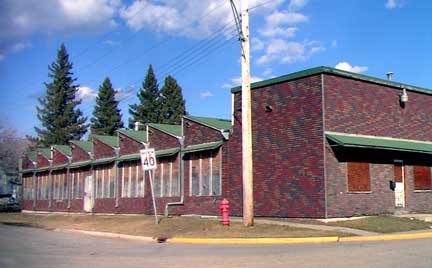 it certainly makes an impression. Above it eh view looking North up Main street.

This unusual building is situated on the highway and is completely boarded up. But the unusual roof seems like someone had a different idea about how to construct a building.

The valley seen below is South of Rocanville. This part of Saskatchewan has black soil with lots of small hills. The fields vary considerably with some unuseable because of the stones, there are gravel quarries and rich fields for grain production. Only minutes South of Rocanville is an oil field that stretches until about two miles North of Moosomin. The field appears to be high sulfur as there were signs of flare equipment but there were no signs of sour gas or flares.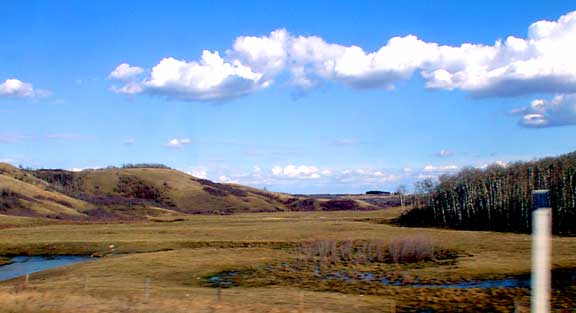 ---
Return to Ensign - Return to Saskatchewan News
This page is a story posted on Ensign and/or Saskatchewan News, both of which are daily web sites offering a variety of material from scenic images, political commentary, information and news. These publications are the work of Faster Than Light Communications . If you would like to comment on this story or you wish to contact the editor of these sites please send us email.
Editor : Timothy W. Shire
Faster Than Light Communication
Box 1776, Tisdale, Saskatchewan, Canada, S0E 1T0
306 873 2004