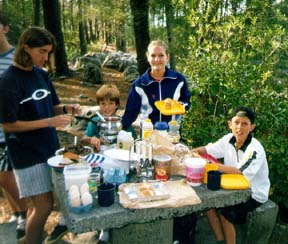 Silvermine Reserve, South Africa
April 1, 1999

By: Jean Knaggs

The place is called the Silvermine Nature reserve and is on the top of a mountain. The dam is usually quite full, but is fairly low now because we have just come through a hot summer. In the middle of Winter it will fill up again and the water lillies will be in full bloom. I might go back then and take some more photos. Let me know if you want any more info.

There is another section of the reserve which has a beautiful waterfall. During winter you can go behind it and watch the water fall over you. We'll probably go there later in the year and I'll take some photos too.