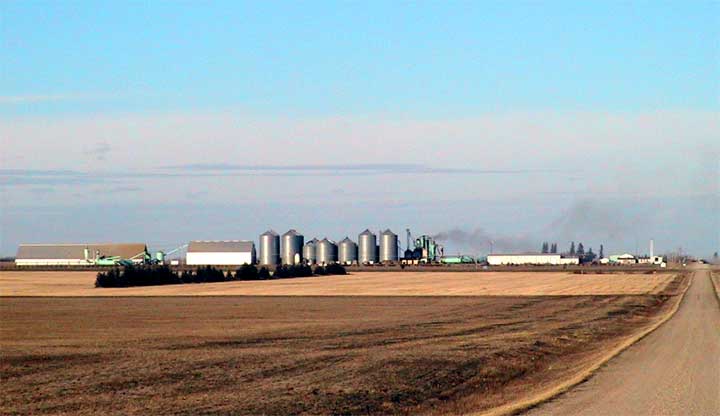 Rounding out the season
FTLComm - Tisdale - Friday, November 5, 2004

2004 is going to be remembered as a pretty nasty year for agriculture and that was certainly the case for the alfalfa industry. The cold spring and prolonged cold summer reduced the volume, but the plentiful amount of mid-summer rain evened things out. In the last few years Tisdale Dehydration plant had pretty much wrapped up the year at the end of October, but this year, the bales are still rolling into the storage field and the plant is cooking them up.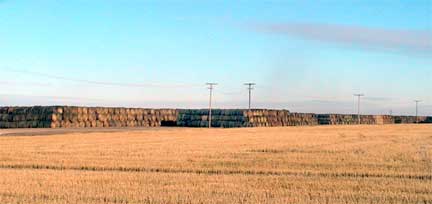 Most bales in the past have been used to make domestic cube sundried alfalfa but this year, the dry bales are being processed into pellets. No doubt this must have something to do with the market situation.

The Asian market has been strong this year but the rising cost of natural gas, as energy prices continue to rise, does pose a possible threat to the coming year. One of the things about energy pricing is that the input cost is often difficult to recover from the finished product and it moves right from the processing plant out to the field and to moving the product to market, as transportation costs rise right along with the fuel prices. The only factor that will remain to be seen as to how it will affect things, is the continued rise in the value of the Canadian dollar.

Our currency and Canada's positive financial situation when compared to the United States will continue to bring the relative value of our money up, but since the export product is sold primarily in Asia, their currency is rising at the same rate as the US dollar is devalued, so it should mean that Canadian products like alfalfa will remain economically competitive.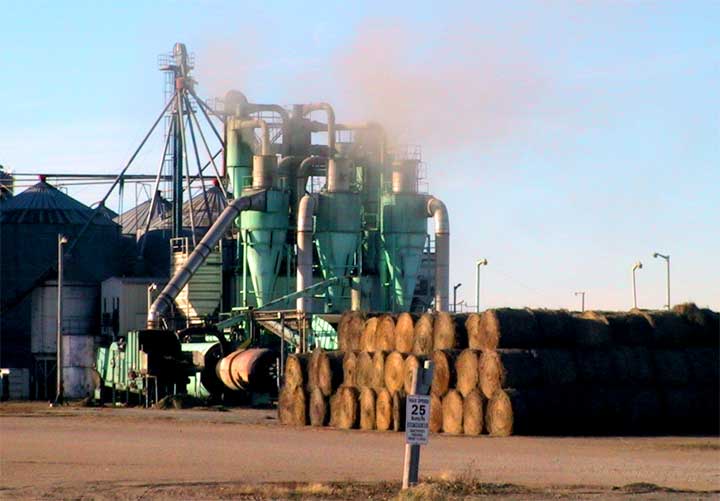 Return to Ensign - Return to Saskatchewan News
This page is a story posted on Ensign and/or Saskatchewan News, both of which are daily web sites offering a variety of material from scenic images, political commentary, information and news. These publications are the work of Faster Than Light Communications . If you would like to comment on this story or you wish to contact the editor of these sites please send us e-mail.
Editor : Timothy W. Shire
Faster Than Light Communication
Box 1776, Tisdale, Saskatchewan, Canada, S0E 1T0
306 873 2004