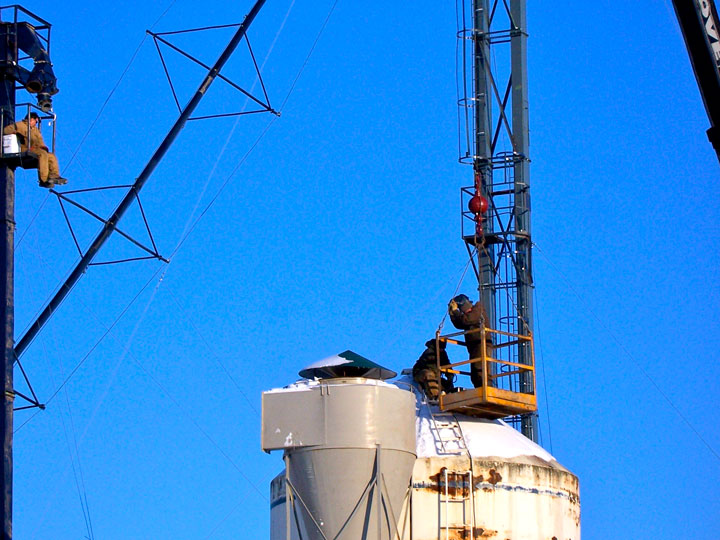 Work at Nodricks Norsask Seeds Ltd a 4:25 this afternoon
Nodricks Norsask Seeds Ltd
---
FTLComm - Tisdale - Wednesday, February 3, 2010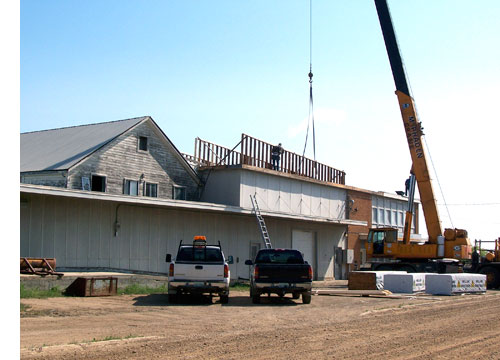 The set of buildings that Nodricks Norsask Seeds Ltd has taken over have be a honey storage and market facility, the Tisdale Recorders printing plant, and Newform Packaging plant. It is a collection of several large storage buildings and NewForm added a production facility to the back of the main building. The main office building had a bit of a leaky roof and this past summer Nodricks Norsask Seeds Ltd began the process of upgrading the roof (right), this picture was taken July 28th.
The old Nodricks facility was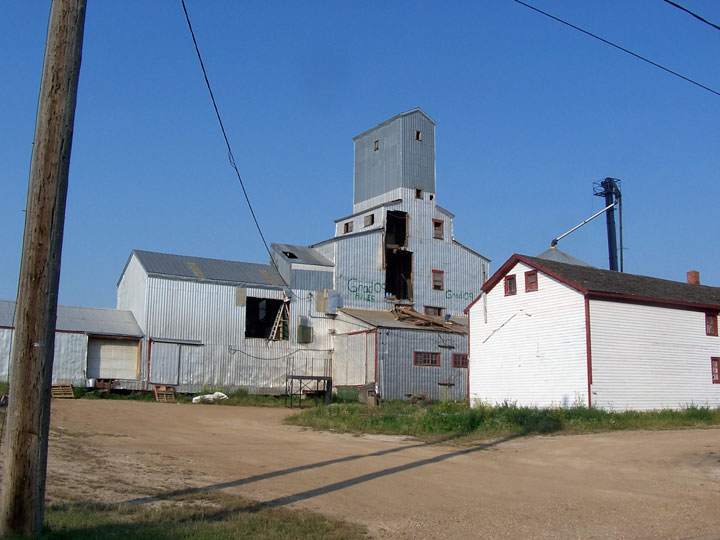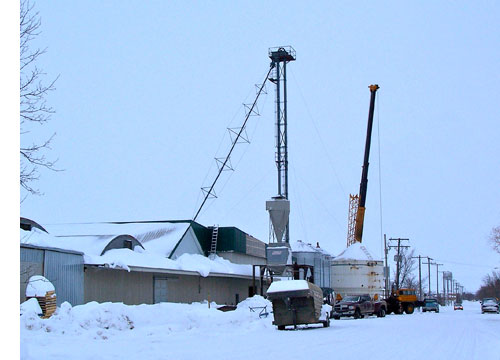 pretty much abandoned in September when the picture above was taken. Since then grain tanks have been added to their new facility to compliment the bulk bag storage afforded by the warehouse buildings on the west side.
The leg was erected around January 13th and this is the state of the project on February 2nd with additional loading equipment being installed and the other grain handling equipment soon to be installed connecting the grain tanks and one of the main buildings being used for storage.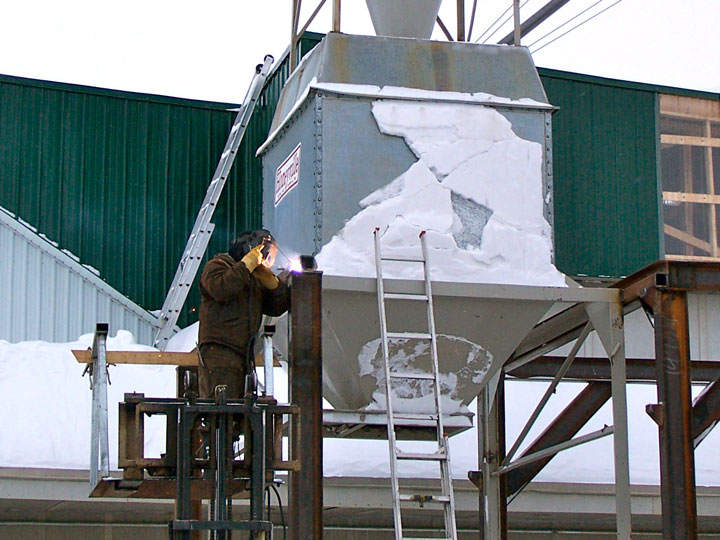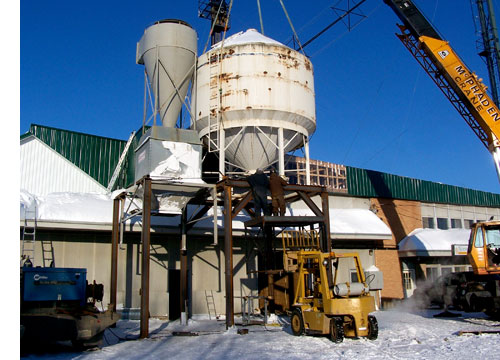 Work on this hopper was in progress yesterday and today as welders and a crane carefully positioned the parts that will make this a much more mechanised operation. A small second leg appeared today.
This is a positive development as Nodricks has been a contributing business to the community for a long time and this is a major upgrade for it giving it better facilities that will make it more efficient and better able to handle the growing market share it is experiencing.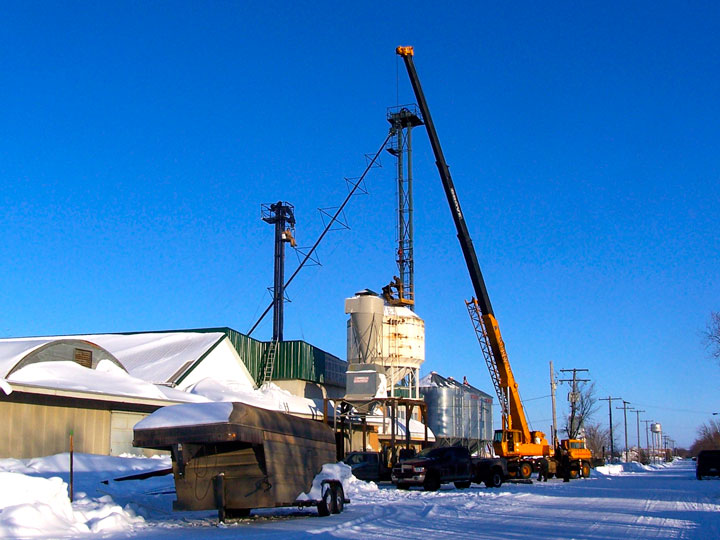 ---
Return to Ensign
This page is a story posted on Ensign, a daily web site offering a variety of material from scenic images, political commentary, information and news. This publication is the work of Faster Than Light Communications . If you would like to comment on this story or you wish to contact the editor of these sites please send us email.
Editor : Timothy W. Shire
Faster Than Light Communication
Box 1776, Tisdale, Saskatchewan, Canada, S0E 1T0
306 873 2004