When the call came for volunteers in the Great War of 1914, or when many of our relatives joined up to be part of World War II, it is highly unlikely that either group would imagine a day when Saskatchewan farmers would store their harvested grain in plastic bags. In 1914, plastic as we know it, had not been yet invented and in 1939 no one would have guessed how plastic would become such a major part of this world.
When Canadians went off to fight in Korea and then as peace keepers around the world, Saskatchewan's grain was stored in wooden elevators, almost all of which are gone today.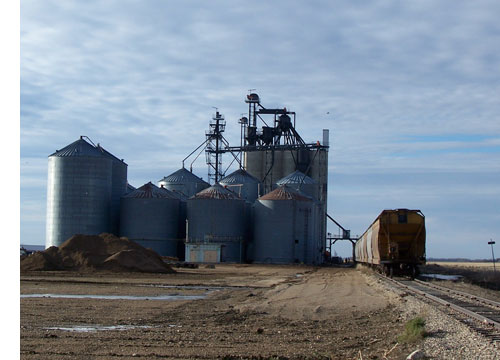 Television, digital everything and this very medium on which you are reading this story, all came to us as surprises, as technology raced forward.
Often, as we come to Remembrance Day each year we attribute to those many Canadians who took part in those conflicts and were killed, or forever altered by them, they are often credited with having done so for some pretty high minded reasons. In some cases, I am sure that was the case, but many, had reasons of their own and were caught up and consumed by battles far away. Nowithstanding their motivation, the result is the same. Our country was defined by World War One and emerged from World War II as an important place on this planet where people could live freely no matter what their religion, race or culture. The sacrifice of so many made this all possible and since 1945, our country and its armed forces, have stood up for the right things and many have died looking after what Canada has become.
Just a quick look at those who were lost and you immediately see what they missed. Our lives and our world is on a journey and they left that journey, knowingly or not, they made sure that the trip continues. Most often when we talk about the sacrifices of Canadians at war, we are drawn to those who were killed, but now we know, that all who participated in whatever way in those conflicts, lost their youth and almost all of them have been suspended in time since then.
There is more to our lives today then computers and plastic bags. Our children and their children will struggle onward, making this place and their lives better, but they do so because of what we know to be Canadian. War is the ultimate convulsion of a world and what happens in a war matters. We know that, because we say it is so and each year we need to remember, one more time what they missed.