Thi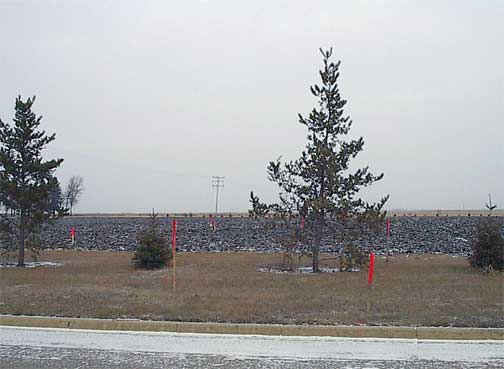 s morning I was surprised to see the field just west of the hospital worked up and surveyor markers set up. My wife had noticed this development some time ago and mentioned it to me but I had not checked it out until I saw it this morning.

Apparently Tisdale has run out of space in its present cemetery for more to placed in their final resting place and so it was necessary to come up with a new area, a piece to rest.

The new area will become the expansion for Tisdale's cemetery.