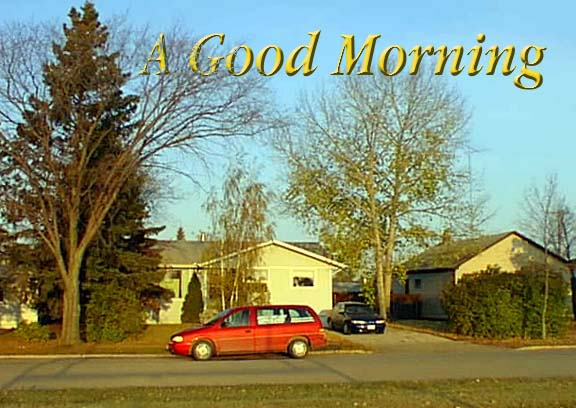 FTLComm - Tisdale - October 7, 1999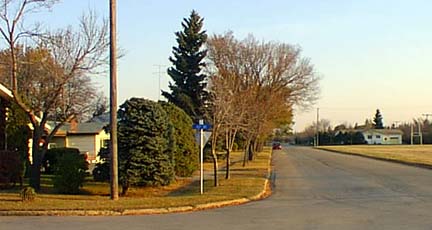 This morning as the sun washed the empty sky the temperature was -2 at 0800 yet with only a whisper of wind from the South it seemed like a proper a fitting day as we approach the Thanksgiving weekend.

the autumn leaves have left the trees and we now have autumn lawns. Gardens have been put to bed for the winter, ours has even been worked up ready for spring planting. With talk of local hockey season games and the need to get a winter coat we can all see that yet another season of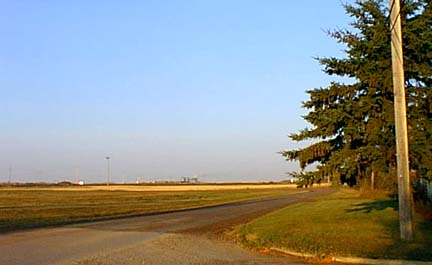 yet another year has come to
make things ready for the next.

On the bleak Western horizon we can see the gentle plume from Tisdale Dehydration as it dries up the last of this year's field crop and will soon see a mountain of alfalfa bails roll into its yard.

The large row of grain storage bins that covered this field only a few weeks ago are long gone as farmers have being buy bins to store this year's remarkable wheat crop. Drive in any direction and you will pass huge cones of wheat stored in fields and farm yards.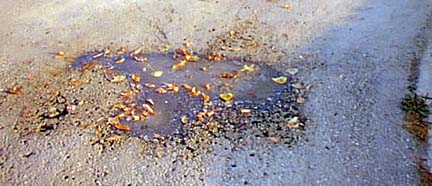 This forlorne little puddle has a solid top on it this morning and it will likely be close to noon before it resumes is liquid state. Geese have been collecting over in the Kinistino area as they get themselves organised for their annual migration and Northern birds have replaced the ones who spent the summer with us around our bird feeders as they consider if we will make good hosts for the winter to come.