This story is a case in point that describes the never ending issue of things not turning out quite as you had originally planned. It all began this morning as I was listening to some music, a Shania Twain song from her last album "Don't be stupid." I loved the video, a bunch of Irish step dancers dancing with about an inch of water on the floor. It was fun and foolish, just the light hearted concept that went with the song and so typical of Shania Twain / Mutt Lang products. Crafted to catch and entertain. Good stuff. But as I listened to it this morning the main element of the song was the fun music that jumped along with the words.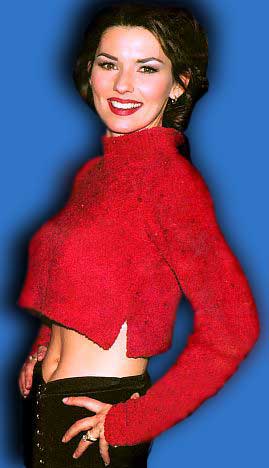 So I decided I would just clip out the vocals and see how it sounded just as an instrumental piece. Using QuickTime and the simple Felt Tip Sound Studio 2.0 I worked my way through the piece removing the segments with the vocals. The result is the music you hear as this page loads.

My idea was that this morning was cold and some bright cheery music might have as much of a positive affect on visitors to this page as it did on me listening to the music as I worked on the various stories this morning.

Then I decided I needed a picture of a fiddle or fiddler to go with the story and that is where this project went off the rails. (Allison Cornell who performed with two other fiddlers on the tour did not do the original recording, seen above at the top of the page) One thing lead to another, why not have the actual fiddler who played the music? This lead me to looking into the background and I was stunned at what I found.

Though I have been involved in music one way or another all of my life I pretty well take popular culture for granted and though I am aware of the tremendous influence movements like the 60s, Elvis and the Beetles had on all forms of culture and thought I just didn't realise that we are in the midst of what has to be something of a remarkable change in the way people at all levels are being affected by a growing awareness of a whole range of changes in modern culture. Things that affect the fundamental way we and our children live.

Often people with a social science background like myself take a ripple in society and turn it into a cataclysmic event but I suspect that I for one, have been turning a blind eye to this phenomena and almost missed the signs of what is a powerful society change. In February of 2000 I mentioned this issue in a commentary about a dress worn by what now is the number one performer in America, Jennifer Lopez. But a trend like this one does not have a simple start and end point it builds gradually and begins to change society with it. In September 1998 in my editorial on the Starr Report I discussed the changes that both that report and other relevant issues of the time were having on our perceptions and I am certain others will have pointed out these changes to have been strong undercurrent long before this.

When it comes to the tunes we listen to and the messages that are part of those songs we have been in a bit of a sad era, well it seemed like that anyway. The almost repulsive message of "Rap" and "hip-hop" and the close to vulgarity of what some call "reproductive rock" the Brittany Spears, Shakira, Janet Jackson stuff that has dominated the pop charts is perhaps just the outside of a much bigger picture. In the early 90s I was fascinated by the upfront message of empowerment carried by the British Spice Girls and it looks like their message is now mainstream. The other factor we need to consider is that music has been chronically fractured into genre and radio station formats to the point that we see extreme isolation from one kind of culture to another.

Country music has been marching right up front and has gained the market share in North America because it has been addressing the majority. This is what makes Eilleen (Shania) Twain really important. Next Tuesday Mercury records of Nashville is releasing her third album (the Canadian music company for Shania Twain is Universal Music) and that evening she will appear live on the David Letterman show. But this is where this whole story gets really interesting. The album "Up" has been created in three versions. The country version with the songs sounding "country" and a "pop" version where the songs have been slicked into the tight pop format, I am not sure what that third version is but when you think about this you realise this is something important.

Just so you realise what we are talking about here Eilleen Twain grew up in Timmins Ontario. Her mother was a single parent who married Jerry Twain a status Ojibwa who adopted her daughter Eilleen and they went on to have three other children. They were very poor but the little girl's mother recognised her daughter's musical and singing talent and from eight years on she was performing. At twenty-one her parents were killed in a car accident and she assumed responsibility for her family by singing at a resort. When the last sibling graduated from high school she went to Nashville to become a star. You don't just do these things because you want to, she had what it takes and her first album though a modest success only had one of her own songs. A rock music producer contacted her, they developed a relationship and Eilleen now called by the Ojibwa phrase "on my way" - Shania, were married. Together they wrote and produced "The Woman in Me" which blasted the record charts then five years ago turned out another "Come On Over" which sold 32,000,000 copies worldwide and the subsequent tour produced $86,000,000. This is the background of the biggest star in music today and almost certainly is about to be come the all time leading world performer and seller of records.

If you don't realise the importance of this read no more. More people all over the world know this woman's almost simple songs and the clever compositions created by her husband "Mutt" Lang than the work of any other performer ever. Every tune has a hook, and every one a from the heart sincere message or equally jovial sassy nature.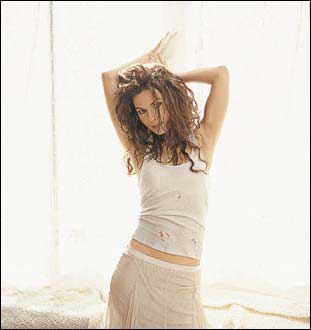 In an interview she described the first song from her new album "Gonna Getcha Good" as a "kicking" song and then she said "Its kind of cheeky." Now readers that is the clue, that is the point and pay close attention.

Jerry Twain is the only father she knew and for all intents and purposes grew up as an Anicinabe child speaking the language and steeped in its rich culture. Ojibwa women are not pacifices, they have minds of their own, their culture is such that Ojibwa women choose their mates, they make the selection. The Ojibwa culture places great stock in respect and the honour one person pays another and someone who pushes the limits is called "cheeky." Implicitly in Eilleen's songs is that Ojibwa culture and as she says in one of the most powerful songs on the last album "man I feel like a woman."

As we northern Europeans have evolved we have always honoured women but never granted them equality. With the development of the birth control pill, women for the first time took control of their own destiny and since then we have moved toward a shared society. More and more we are becoming like the Ojibwa. As we got in the car Saturday morning my wife of thirty-four years said "you're going to let me drive." It was a little joke between us, its her car and weeks before we married in July of 1968 my dad coached her and she passed her driving test, we have each had careers, each completed graduate school and share in the decision making, that is how we chose one another in the first place. My wife and I are hardly exceptions and I think Eilleen Twain is drilling that message out in every song.

The irony is that we still have a huge number of barriers in our society for women, for little girls and all of us, that constrict each person becoming what they can be. Artists are always ahead of society showing the way and in this case it is easy to see why this Canadian woman is as popular in Germany and England as she is in Japan and Australia. It is time for women to be people.

Mutt Lang and his wife now have a fifteen month old child, Eja, they live in Switzerland so that they can have private lives out of the spot light. Lang, who grew up in New Zealand and South Africa is a remarkable music arranger and producer, sixteen years older than his wife he has put together a partnership in creating extraordinarily popular music. Songs with words you can understand, because he mixes the music so that you can hear every phrase, snappy tunes that help you remember them and sound combinations that make each song one of a kind.

It is a formula and the most positive thing to come down the pipe in music since Doris Day's golden voice and Bing Crosby's charm. I mention these two because when their records came out they were played on every radio station and bought by people of all walks life and that is what is happening with this woman who based her career on the technology of the day.

Though the songs are the message the medium is video. Each song is turned over to the best movie directors that can be found to create the images that will propel the songs. Her last two albums are available on VHS and DVD as they are as much video works as they are musical ones. "I Gonna Getcha Good" is rocketing up the charts and plays on television on both the rock and country video channels, but when it comes to awards time, this new video will be in the running for its animation and special effects. A futuristic mix of video game and music, some combination for a country music singer!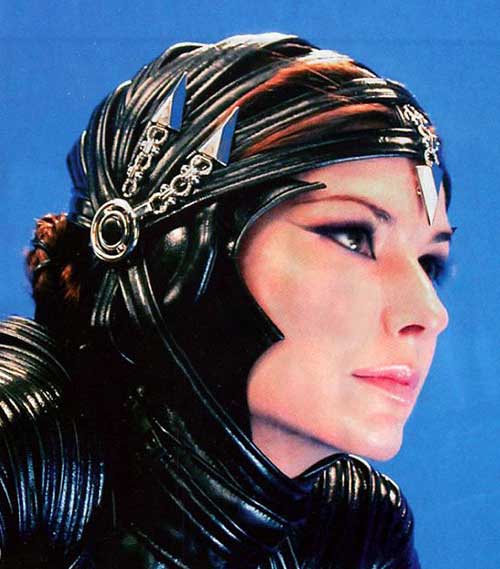 In the mean time every performer, male or female can be pleased with the outstanding example of quality and entertaining fun Shania Twain is setting forth. At the Grey Cup in Edmonton 50,000 of the 55,000 tickets for the game have already been sold out and we don't even know who is playing in the game but we do know that they half time show will have a woman from Timmins Ontario singing "I Gonna Getcha Good" and a second song from her new album.