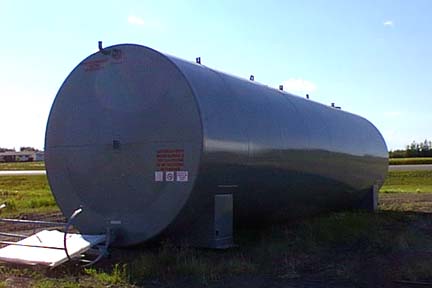 Tisdale's Northern Steel Industries is continuing to crank out new and innovative products. The latest series involves double walled tanks.

The new Fireguard tanks now being shipped to British Columbia could actually withstand being fully within a fire without rupturing and releasing their contents. The Fireguard tanks are actually two separate tanks, one within the other and the void between the two is filled with a light weight concrete.

The large tank on the right is also a double walled tank for other specialise sites. Northern Steel is producing products for sale in California, British Columbia and Alaska.