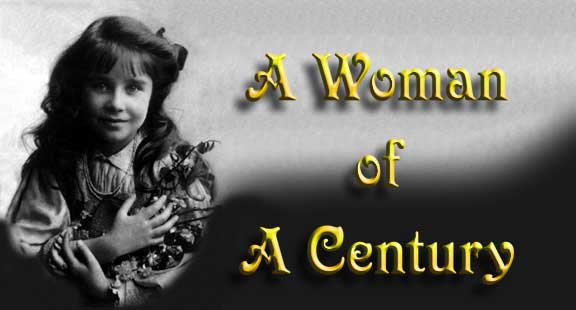 FTLComm - Tisdale - Sunday, March 31, 2002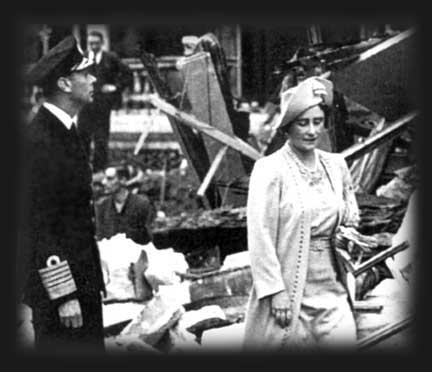 Charm, grace and good humour distinguished Elizabeth Bowes Lyon from the time she was a child (seven years old above) until she died yesterday in her sleep a full hundred-one years. Today and in the days to come people and the news media will tell about her remarkable life and how she touched the lives of her subjects and family. But perhaps most important of all we will come to realise that the life she lived was essentially the time in which she lived and she found a way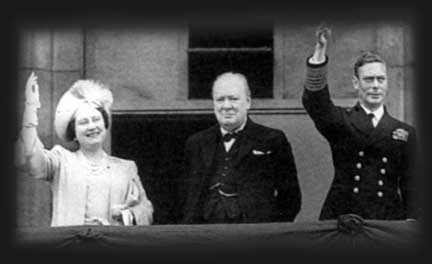 to not only survive the twentieth century, but to both manage and adapt to the technological and societally revolutionary time of unprecidented change.

Born in the last years of the reign of Queen Victoria she witnessed and participated in a complete alteration in the way of life. World War I, the depression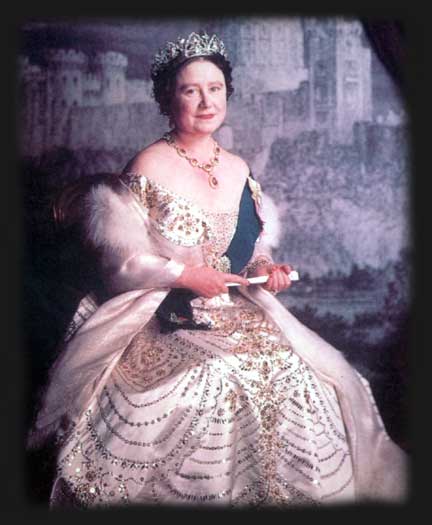 and what was for many, the finest hour, when she and her husband lead their tiny island nation in a life and death sruggle against Nazi Germany.

As a widow and mother of the Queen in 1953 we see her continue to perform the duties of the monarch right up until the last few months.

Her two daughters were each examples of their mother's zest for life and making the best of one's time on earth. Elizabeth shouldered the emence responsibility and sense of duty that comes with being the monarch while Margaret embraces the charm and love of fun that made her mother the most beloved monarch or former monarch since "Farmer George".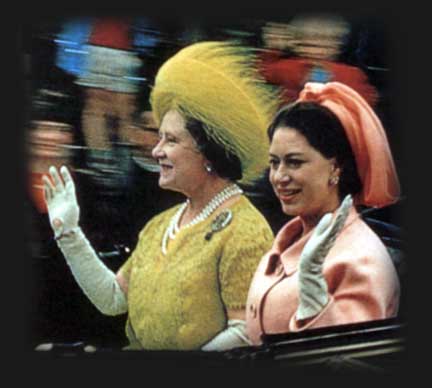 The Queen Mother demonstrated to all that civility and consideration for others is a good way to live. Noted for her style of dress she would walk through the ruins of bomb blasted London in her very best outfits and explained she did so because that's how people dressed when they came to see her and so she would dress in her best when she went to see them.

A great example to everyone.

Our sympathy to Her Majasty this her fiftith year as our Queen and the year in which she has lost her sister and her mother.

To all who remember and think of this great woman our most heart felt sympathy.
Acknowledgement: The images on this page were all adapted from the 1996 book The Queen Mother published by The Whitecap Books Ltd., Vancouver.