This Odd House - Gingerbread
FTLComm - Tisdale - February 23, 1999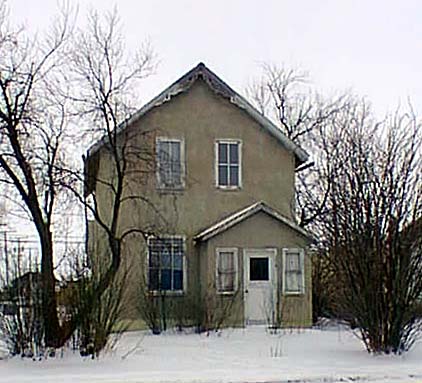 This house appears to have been constructed in the style of homes that was popular after the first world war in the twenties. They were built to use land efficiently. What is interesting about this one is the gingerbread.

Gingerbread is the term often used to describe the ornamental wood work used on the facing material around the roof of a house. It is often seen on verandahs and can be modest to extremely elaborate. Though this is not a large work it is detailed and I regret that the picture here was taken at a distance to give some perspective, it does not show the intricate details as well as it should.

It is the nature of people to want to decorate their homes to make them attractive. This style is special because it required skilled craftsmen to produce a piece like this and with the tools of the time required considerably more skill then now to create a similar decoration.