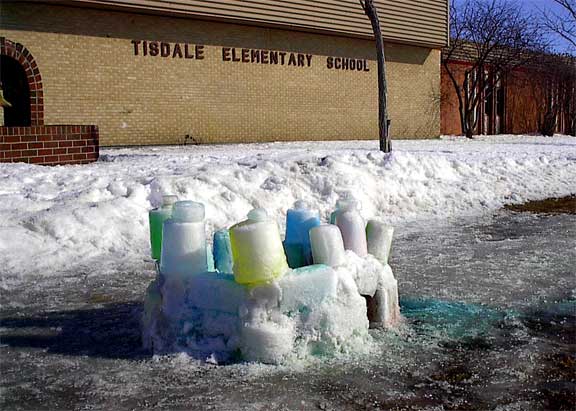 Ice Castles
FTLComm - Tisdale - Friday, March 19, 2004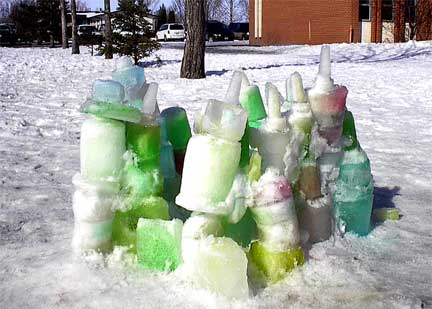 Thursday afternoon was time for what has become a tradition at Tisdale Elementary School, the making of ice castles.

Ice sculptures are a regular feature of winter but this tradition is quite different. The groups in a class work out a plan for their project and use containers of different types to act as molds for their ice. They mix snow and water in them and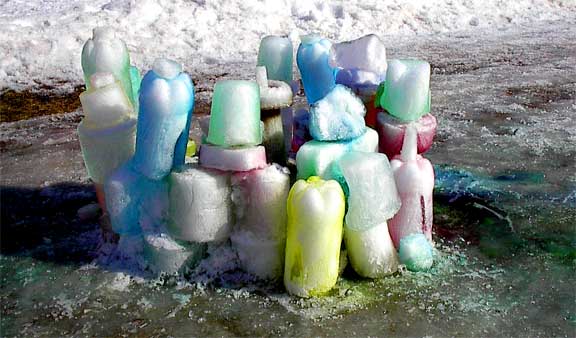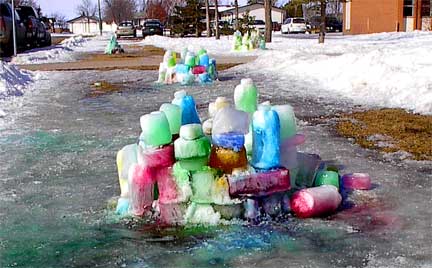 let them freeze. Then the assemble the pieces to make something.

This has some interesting elements as it involves team work, planning and the big one, patience.

I was unable to get over and get pictures of this year's production but went over Friday when they we well past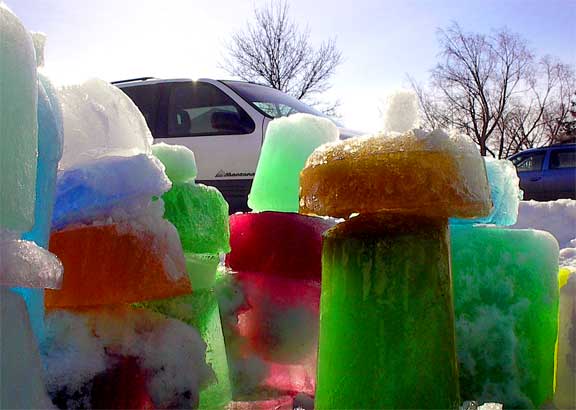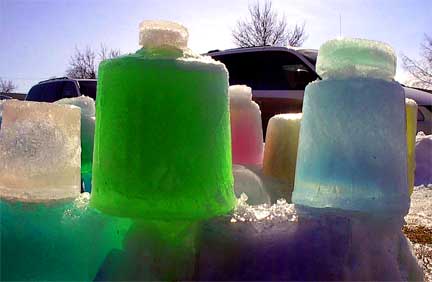 their prime.

However, they were still mostly intact and the bright sun and the use of colour made for some unusual pictures.

You can bet that this will all shape up again next year about this time.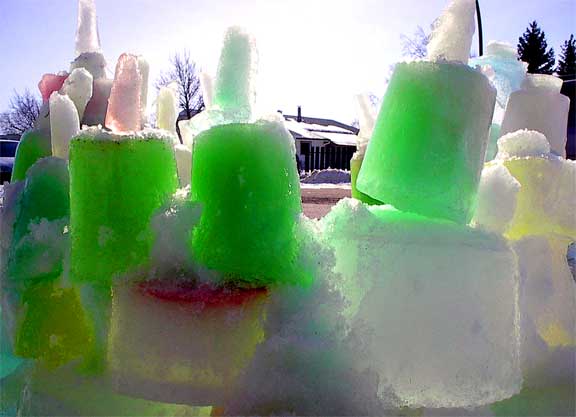 Return to Ensign - Return to Saskatchewan News
This page is a story posted on Ensign and/or Saskatchewan News, both of which are daily web sites offering a variety of material from scenic images, political commentary, information and news. These publications are the work of Faster Than Light Communications . If you would like to comment on this story or you wish to contact the editor of these sites please send us email.
Editor : Timothy W. Shire
Faster Than Light Communication
Box 1776, Tisdale, Saskatchewan, Canada, S0E 1T0
306 873 2004