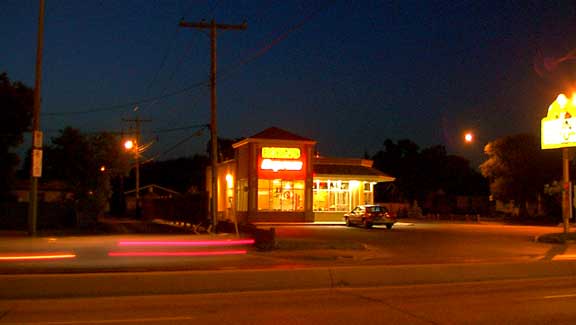 Long Walk Home
FTLComm - Winnipeg - Saturday, June 29, 2002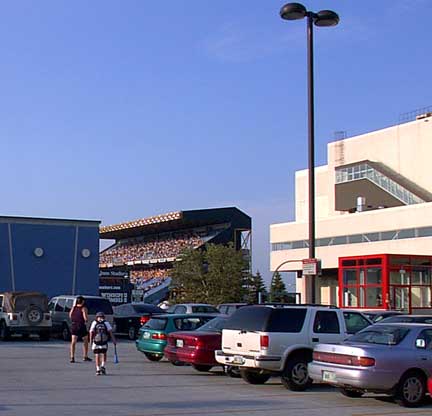 Friday night we set off the movies a few minutes behind time but as we pulled into the Polo park we noticed that we were trailing a bit of blue smoke. Once parked we saw the solid line of an oil trail that lead to a huge puddle under the vehicle.

After forgetting I was wearing sunglasses and a volunteer dashed back to the car to pick them up we enjoyed an outstanding movie. The parkade and area was jammed as twenty-eight thousand happy fans watched the Bombers play an outstanding game defeating the Tiger Cats.

When the movie ended and we got out to the car the game was in its final minutes (below).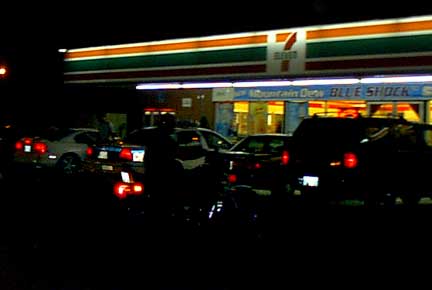 The garage that the oil change had been performed only a couple days ago was a few blocks away and we took the car over there and then failed in attempting to find someone to get us home. It was a warm Winnipeg mosquito filled night and it was reasonable for us to set off on a walk home. I am not a great walker but all told and my almost continuos complaining we made it home in just over an hour. With a few stops like the one at the 7-11.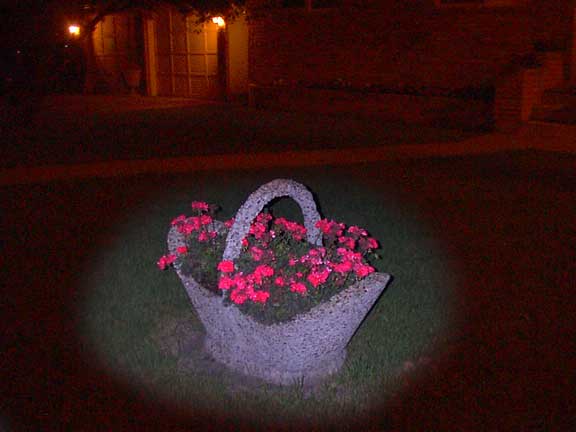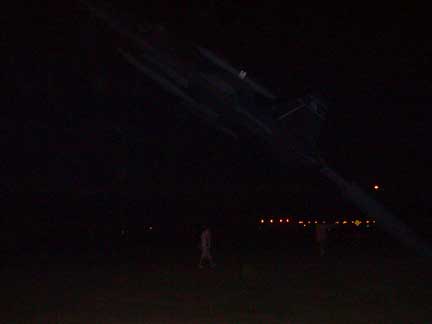 The planter seen above was spotted on a lawn. Made from sand blasted concrete this is really a nice addition to a front yard.

The hollow darkness of the flash vaguely hints at the f-5 on a pylon on the edge of Winnipeg's air base.

The following morning the owner of the shop had put the oil spill inside and we went down to see what the problem was. There wasn't enough oil to move the car from its parking place to the lift so oil had to be added.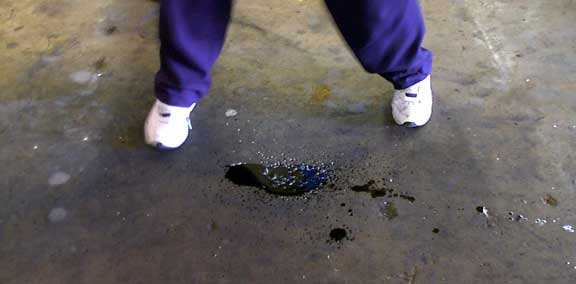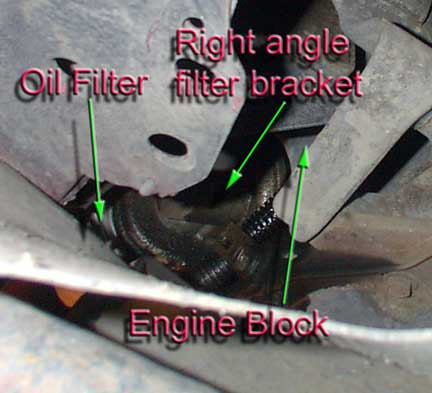 Sitting on the host a steady stream of oil flowed onto the floor as the machine sat idling.

We had checked the oil filter in the parkade and it appeared to be on tight but the problem was more serious. This vehicle has a right angle fitting that connects the block of the car to the filter allowing it to be installed parallel to the straight six cylinder block. That connecting bracket had been weakened or damaged in the oil change and produced the gusher.

One of earn a blister, all I got to do was complain and the other two were none the worse for wear.