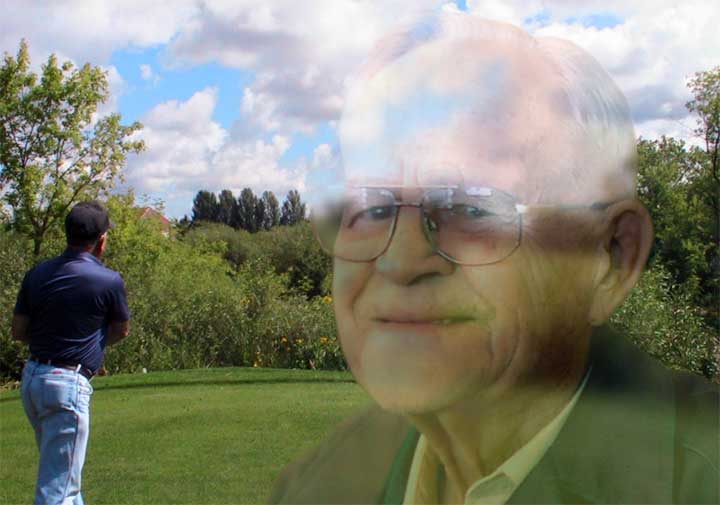 Bob McAdam Day at Riverside Golf Course
FTLComm - Tisdale - Friday, August 13, 2004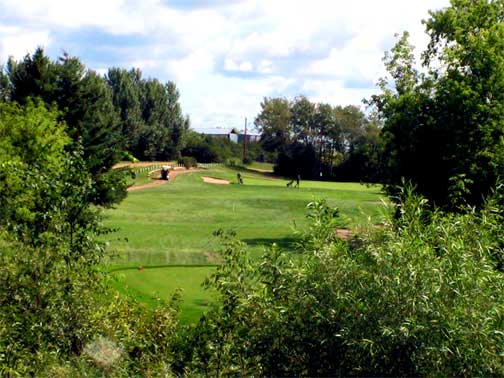 We all grow old and at some point we all have to leave, but what seems pretty clear, is that those who make the best of the time they have to live, not only do that have full and abundant lives for themselves, but everyone around them gets in on the joy of living.

Bob McAdam lived a full and abundant life as the leader of his various parishes and when it came time to retire, Rev. McAdam became "Bob" the friend to all he met and the most avid golfer many of us have ever met.

I stopped to talk to a foursome teeing off on this hole and noted that it was such a wonderful day to commemorate the exceptional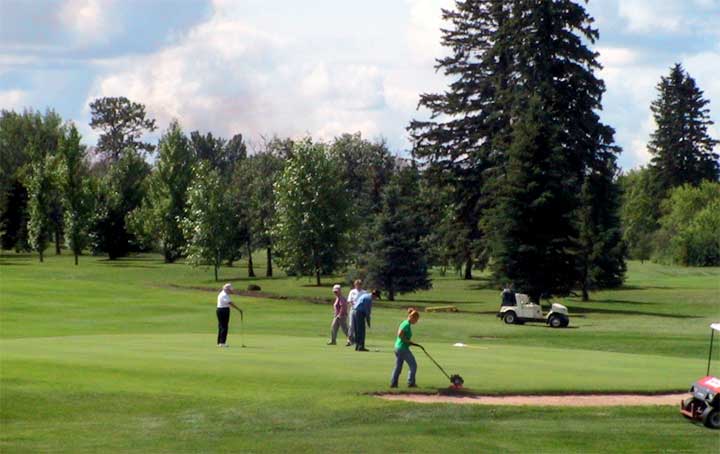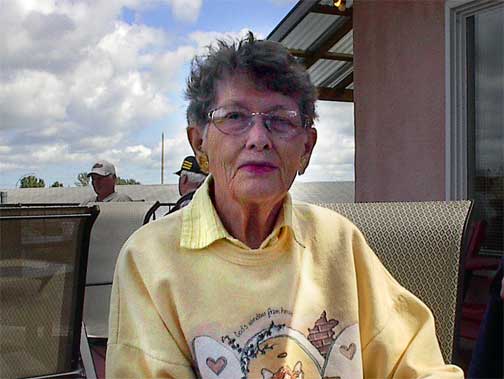 life of Bob McAdam. One of the players smiled and said it was more than a passion Bob had for golf. Many people just love the game and the comradeship that goes with the play, but Bob was a competitive solid golfer all of his life.

There was a huge turn out Thursday morning to celebrate the life of this man who had shown by example, that practice and concentration can turn every person into a better golfer and a better person.

His wife Evelyn (right) and their son and daughter were on hand to share the day with Bob's legion of friends and fellow golfers. The tournament which included fun activities as part of
\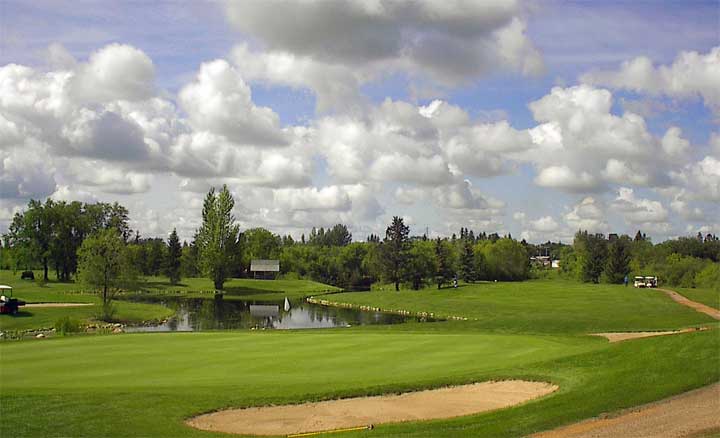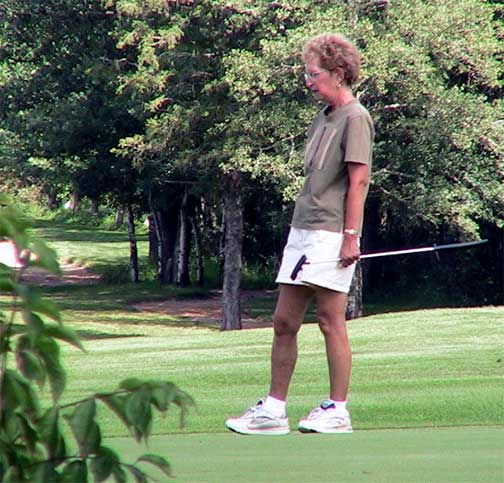 the play wrapped up at noon with a lunch.

Riverside Golf Course has been constantly evolving and is now one of Saskatchewan's finest and most challenging small golf courses. Just looking around it was clear why a man like Rev. McAdam, with his appreciation of so many things in life and zest for enjoying life, would have made these links, not only part of his life, but one of the most cherished parts of his everyday existence

Beginning last fall, work crews began installing a complete underground irrigation system and one golfer told me that the course is in the best condition it has ever been.

It seems so fitting that the course has come along through the many years he played it and each year it has gotten better and better. Things like that don't just happen, it takes a lot of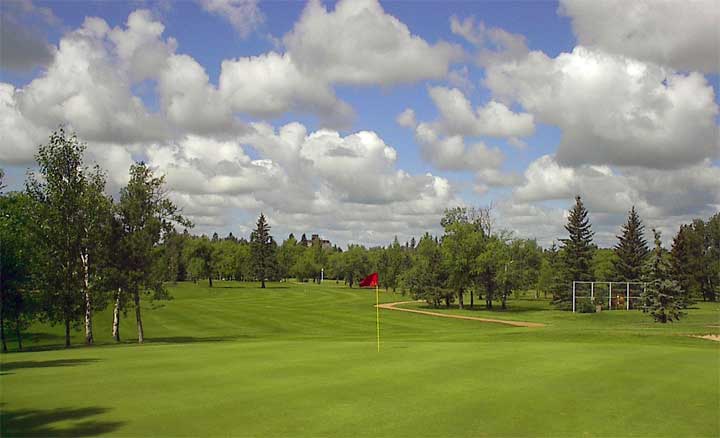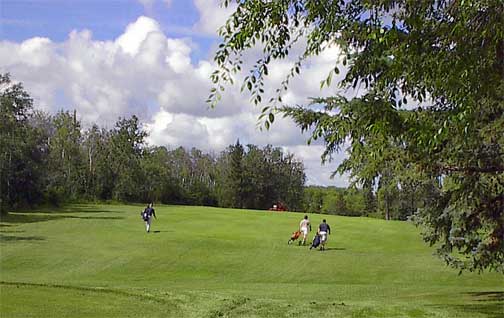 people sharing a common goal to make progress and with the ever positive outlook Bob McAdam had, it was perhaps infectious.

But everyone who has ever played, even a single round of golf, has discovered that to enjoy something, you need to have a progressively improving skill level and you must truly enjoy the fellowship and interaction with other people. Competitive play soon becomes a chore and is tiresome, but skilled play with friends, or folks who become your friends, is something that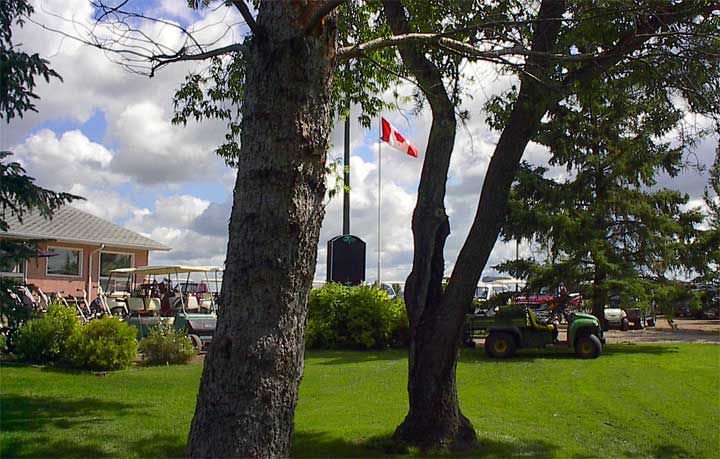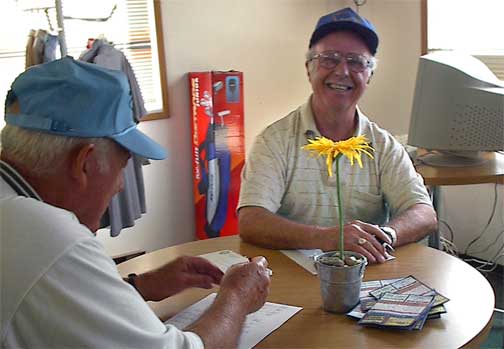 will carry you forward and brings everything into perspective.

As noon approached the links emptied and the club house filled with the sounds of people who had enjoyed their morning together and adding to that enjoyment was the realisation that there was no better way to savour the memory of a departed friend and fellow player than having an enjoyable round on a perfect August day.

Scores and achievements were added up to finish up the tournament and as the last few players came off the fairways the club house staff began serving a hearty lunch.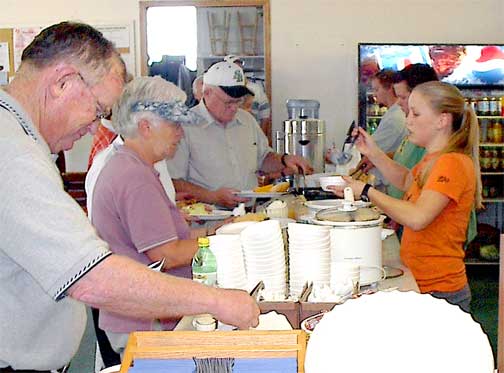 There is no doubt that all of these friends miss the good spirited and skilled duffer who is no longer with them each and every day, but this celebration and commemoration of Bob McAdam brings it all together just the way it should be.

The few times I had the opportunity to visit and share ideas with Rev McAdam were a positive thing for me, but they were only a few times. I envy this group who had had years to enjoy his stories, insight and peace, that was so much a part of he and the way he lived his life.
Return to Ensign - Return to Saskatchewan News
This page is a story posted on Ensign and/or Saskatchewan News, both of which are daily web sites offering a variety of material from scenic images, political commentary, information and news. These publications are the work of Faster Than Light Communications . If you would like to comment on this story or you wish to contact the editor of these sites please send us e-mail.
Editor : Timothy W. Shire
Faster Than Light Communication
Box 1776, Tisdale, Saskatchewan, Canada, S0E 1T0
306 873 2004