Each summer this park and a few other locations get a full flower treatment by the Town of Tisdale and this year is no exception with the centre island in front of the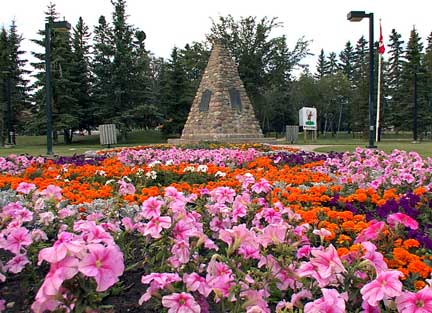 cenotaph filled with blooms.

It is clear that the chilly weather this year has set back the display with some glaring gaps compared with last year's solid display but despite these little holes the display is a delight both to see and smell.

The grass cutting crew is not only polishing up all the park areas but every location in town with growing grass is being maintained and once again Tisdale is a beautiful community this summer. This morning one of the mowers had just cleaned up the area South of the Bank of Montreal and around both sides of the track giving that area a tidy and well kept look.