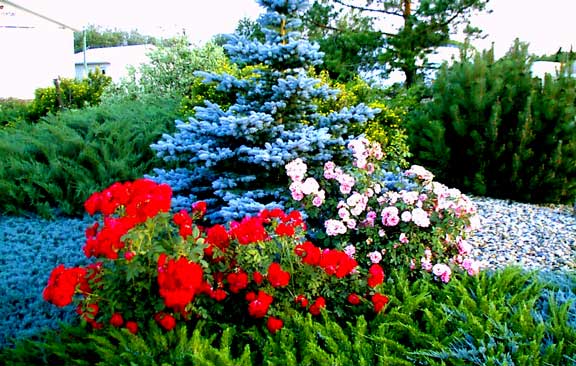 Mrs. Chupa's Roses
FTLComm - Tisdale - Wednesday, July 17, 2002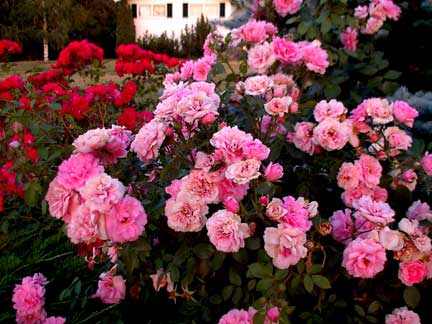 A few days ago we showed you a yard decorated with a planter and house border of roses. I was talking with a gardener about roses and she told me that she considered them difficult plants to look after needed special care in winter and needed a lot of up keep.

One way or another Mrs. Chupa has a great display in the planter in the centre of her yard. A large red plant and a second pink one are covered with blossoms and are the highlight of a very well designed point of interest on the lawn.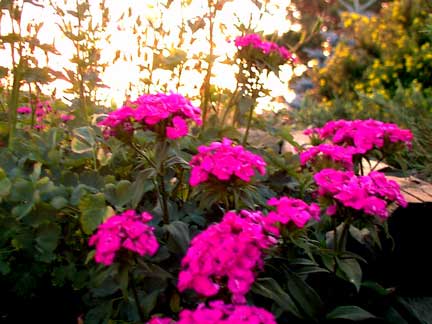 These small but very bright flowers caught my eye in the arrangement and the saturation of the colour overwhelmed the camera's system.

Using several types of tree and shrub the whole affect of this centre piece is stunning and though it was the roses that caught my eye it is the composition and variety of plants and rocks that look good all year round.

These pictures were taken at about 9:30 last night with very low natural light at a low angle.