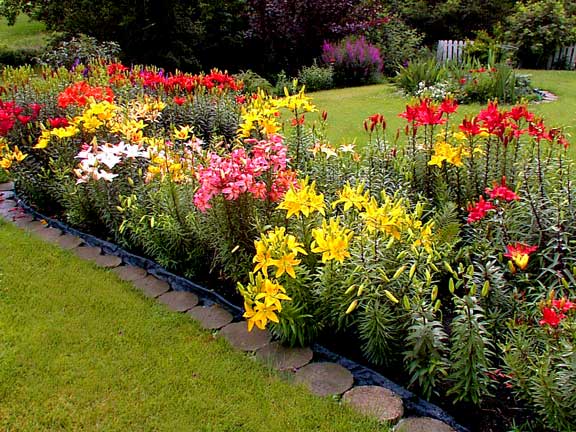 Flashy Lilies
FTLComm - Tisdale - Monday, July 22, 2002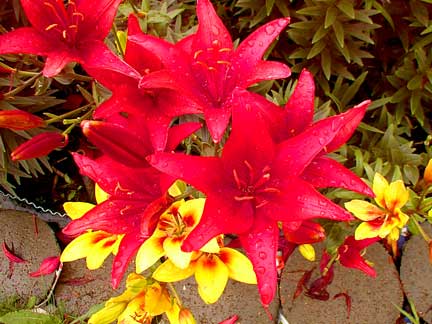 As I stood admiring this remarkable display of lilies the proud gardener pointed out that they were only about half out now and she said that was about six weeks later than most other years.

The dark red ones on the right are her favourites. It was just starting to rain lightly and the water droplets were on the petals but I don't think this image shows the deep red glow that these flowers produce. At best a photograph of a flower is a cheap imitation, a facsimile the marvel of living light reflection.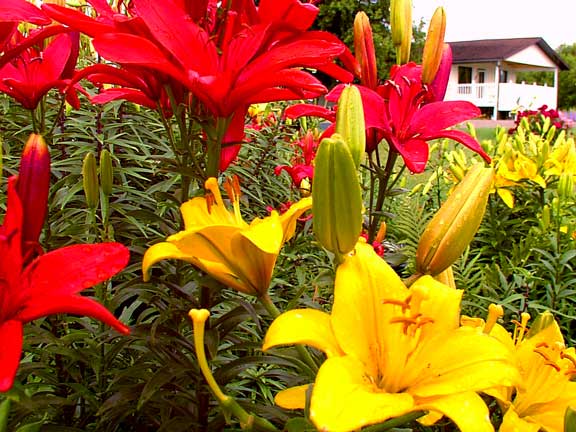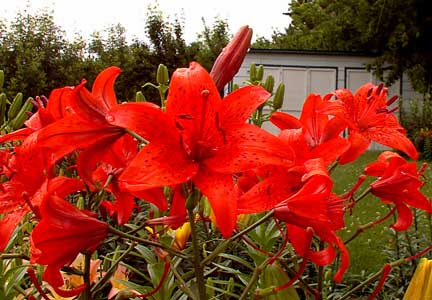 The ones on the left are close to the colour of Saskatchewan's flower emblem but all of these are hybrids she said she had purchased.

As we all know it is both wrong and illegal to tamper with natural growing Saskatchewan lilies

Lilies have a subtle fragrance but each flower produces a lot of pollen. The gardener told me that someone had severe allergies from these blooms when they are brought inside.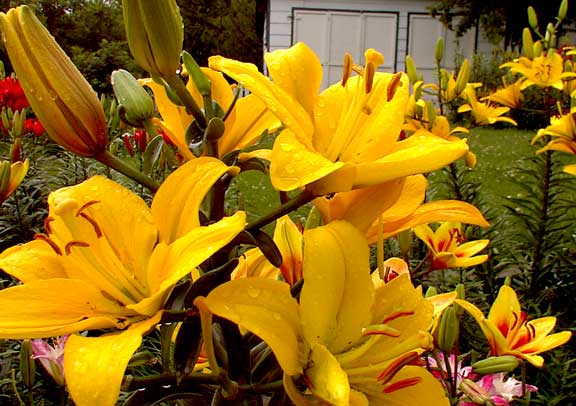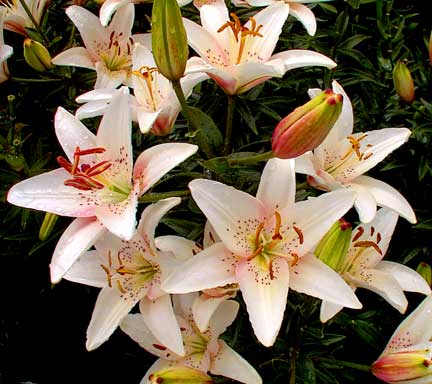 This group of light colour blossoms reminded me of orchids with their soft strawberry and cream petals.

I mentioned that last week we had featured a couple of rose displays on this web site and she said she had some rose and really loved them. I asked her about the difficulty of looking after them and she said that hers were easy to nurture along.

Lilies are grown from a bulb and grow in a very determined way every year as perennials can be counted on to bring your flower bed to life.

We had some in front of our house that we buried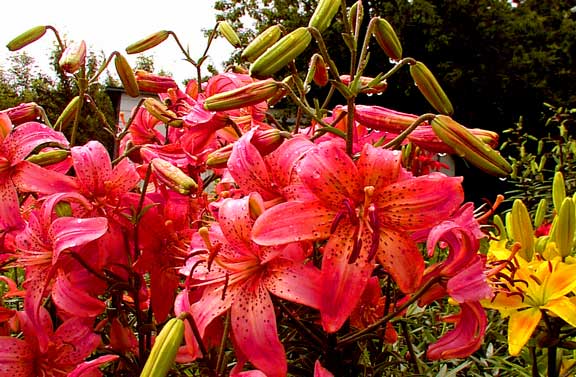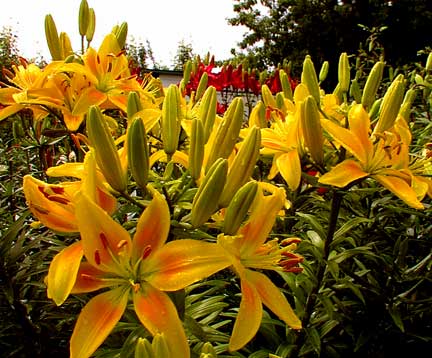 when adding fill around the house and sure enough they have made their way through the fill and live on.

This great set of lilies overlooks the Doghide Creek with the bicycle path between the lawn and the water sloping down the bank toward the swinging bridge.

Below are some delicate but strongly coloured sweet williams.

Somehow taking Shakespeare's advice doesn't help when talking about flowers. "A rose by any other name would smell as sweet." Easy for him to say but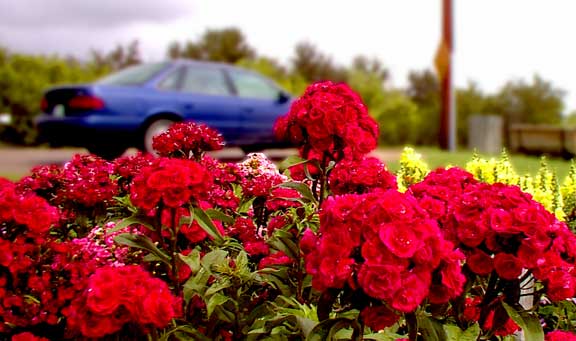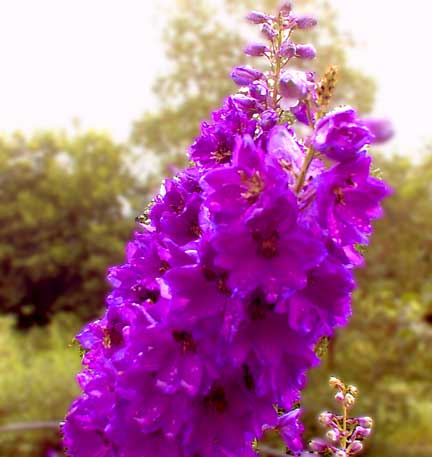 my knowledge of the names of the flowers robs me of the ability to talk about them and discuss the merits and care needs of each plant.

But this one I did recognise a great looking hollyhock.

The water droplets add a rather suspicious dimension to this picture.

These images were taken Sunday while I was out taking pictures of front yard decks and light rain sprinkled almost all morning.

The gardener said that no matter how much you water you just can't get the same results as comes from a honest to goodness rain.

Below are a bunch of snap dragons