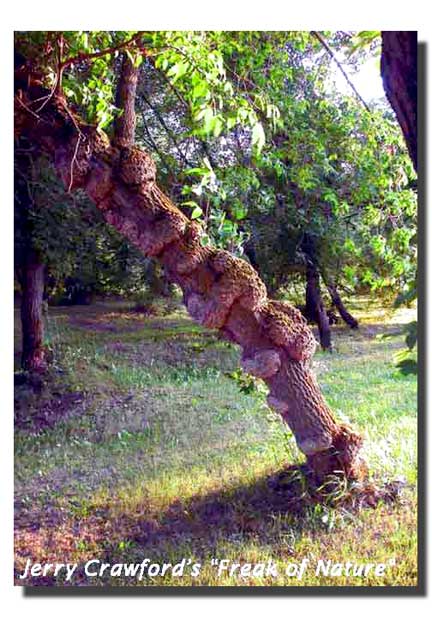 April 20th, 2004: Thirteen members attended the April meeting of Parkland Photography Club.

Darlene passed out information on a Photographic Workshop in the Okanagan, copies of Prairie Focus Magazine, and pamphlets about the June PRPA Outing.

Theme for this meeting was "Freak of Nature" and we had eight entries. Due to ties, we had five of the eight in the winners' circle: First went to Doreen Crawford for her photo of a poplar tree taking off in two directions. Runners-up were Jenny's photo of a potato that looked like a turtle, Jerry's of a contorted maple trunk, Alie's of a white hibiscus plant with one red flower, and Alan's of a spruce tree with two leaders. Should we limit winners to the top three scores only?

Our club was appointed to judge the entries in PRPA's Portrait Enlargement competition, and there were thirty-one entries. Darlene started by reading the PRPA judging guidelines, and copies were made available to anyone who wanted one. Three judges were appointed, and three judging stations set up with an auxiliary light at each station. Each judge would rate a portrait, then move on to the next station, rate that portrait, and move on again. Then the pictures would be changed and the rotation started over again. The system worked very well. We judged fifteen prints, then broke for lunch supplied by Doreen Crawford, and then went back and finished. There was only one tie that had to be broken.

Afterwards, the system and the print scores were discussed. In many cases, the judges had come up with identical marks; in only one or two was there a difference of more than three points between top and bottom score. The members felt it was a great learning experience and we would be glad to do it again.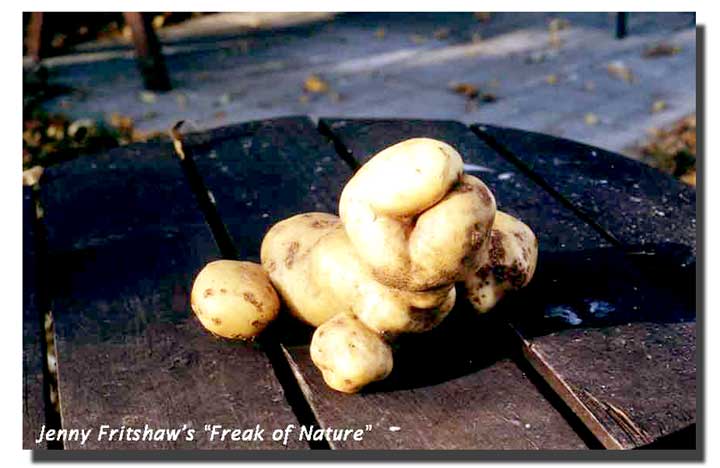 Jerry Crawford showed two slide shows with a digital projector borrowed from Greenwater Park. Doreen Crawford had taken all images with an entry-level digital camera, 1.3 mega pixels, and some of them had been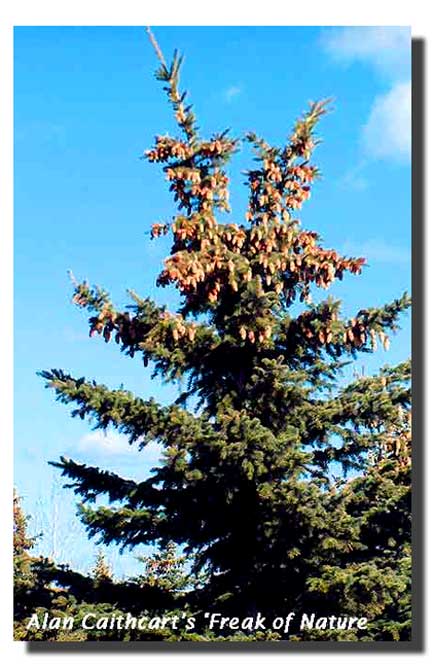 cropped to a considerable degree. Image editing was done with the type of program often included with a digital camera, and the slide show made with a fifty-dollar program downloaded from the Internet. The purpose was to demonstrate that it doesn't take top-of-the-line equipment to make a good slide show which can be played on any computer screen or television. Projection equipment is still expensive, though it is coming down steadily and will soon be competitive with slide projectors.

Our June field trip was discussed; Maryville and Wapiti were two destinations that seemed to appeal to members. A decision will be made at the May meeting.

May is the month our club holds elections, the new executive to take over for the September meeting.

Theme for the May meeting is "Anything at Night" and the only project presently planned is a discussion of prints and comments from those who entered the Print Circuits. We will try to have normal, or proof-sized prints available so they can be projected for all to see, the comments read, and, if possible, another print made to incorporate the suggestions of the critics.

Our display stand at Fairlight Studio is getting a lot of attention, enough to justify changing it more often. Darlene needs a good supply of enlargements for that purpose. She would like to change it every three months or so.

Shoot some slides this summer, with PRPA slide competitions in mind. They have to be handed in at the October meeting.

We need Themes for next year. Think it over and bring three suggestions to the May meeting.

We may have our slides back from the Transparency Battle so can view them. Darlene attended the Battle, and will try to remember the judge's comments.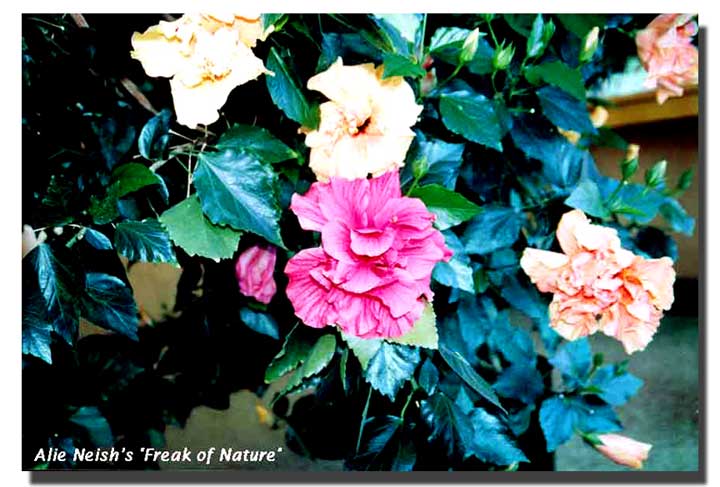 Return to Ensign - Return to Saskatchewan News
This page is a story posted on Ensign and/or Saskatchewan News, both of which are daily web sites offering a variety of material from scenic images, political commentary, information and news. These publications are the work of Faster Than Light Communications . If you would like to comment on this story or you wish to contact the editor of these sites please send us email.
Editor : Timothy W. Shire
Faster Than Light Communication
Box 1776, Tisdale, Saskatchewan, Canada, S0E 1T0
306 873 2004