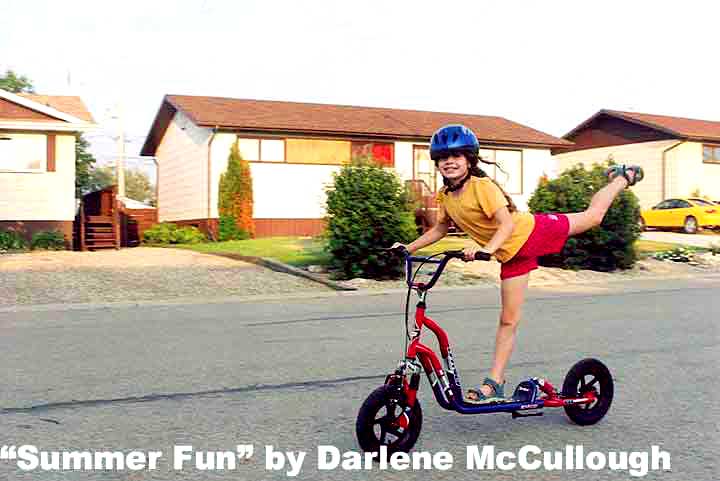 Parkland Photography Club September 2004
Greenwater Provincial Park - Thursday, October 7, 2004 - by: Gerald Crawford
September 28th, 2004: There were six members out to the September meeting of Parkland Photography Club. A small but enthusiastic group!
Darlene collected slide entries for the various competitions - Everest, Russell, Travelling Salon, and Gleneath's Foto Fun.
For the Transparency Battle, it was decided that each member could submit up to four slides, from which, not more than two per member would be selected for the competition.
Ribbons and certificates were presented to winners of PRPA contests: Mary and Jenny were winners in the portrait competition; Jerry in the sports in action, Wes and Darlene in the outing competition.
Wes gave a report on the PRPA Outing held last June in Okotoks. There will be a new competition for digital photos, and a digital circuit similar to the slide and print circuits now in place. The Outing for 2005 will be hosted by the Wild Rose club and held in Nordegg, AB. Should be an interesting place.
We have to find a new place for our Print Display Board, since Fairlight Studio is no longer open. Some suggestions were: the Chamber of Commerce Office, an empty store area at the Mall, and the Credit Union coffee area.
Mary suggested that we start a suggestion box where members could submit suggestions of things they would like to have done at meetings.
Mary also commented on the value of taking photos of the contents of one's home for insurance purposes; this is much easier with digital cameras.
Wes suggested that we think about a challenge for the Challenge Cup - one club challenges the club that is the holder of the cup and suggests a theme - each club then submits twenty slides on this theme and slides are judged by a third club.
This month's Theme was "Summer Fun" and there were five entries. Darlene took first with her photo of a young girl on a scooter; Doreen won second with hers of some kids playing on a pile of sand, and Wes got third for his photo of a boy in a swimming pool.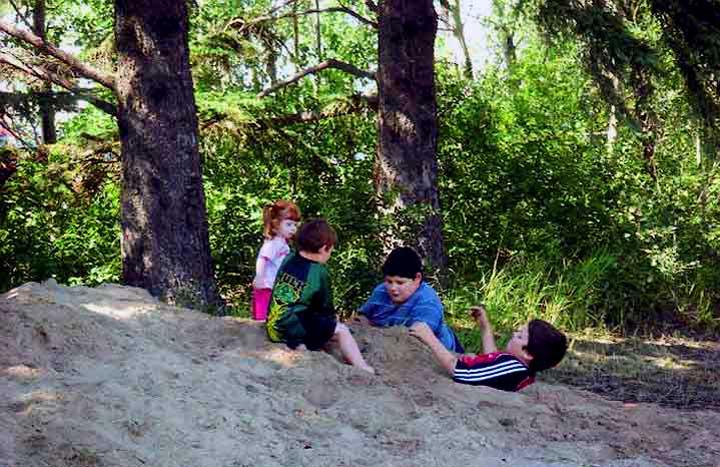 Five members had brought summer photos and these were projected and enjoyed. Doreen brought some photos she and Jerry had taken at our June Outing at Candle Lake.
The slide show of winners of the PRPA Competitions - Everest, Travelling Salon, and Russell Competitions - was shown.
We will be judging PRPA's Travelling Salon this year.
Members were reminded to bring slides for the club slide show to the October meeting with a brief description of each.
Doreen brought some photo books which were made available to club members for $5 each, the proceeds to go to the club. Several members took advantage of the offer. The remaining books will be brought to the next meeting as well.
It was noted that Theme Shoots "Abandoned" and "Derelict" were so similar that definitions of both included the other. We need new suggestions for the June theme.
October's theme will be "Bumblebee".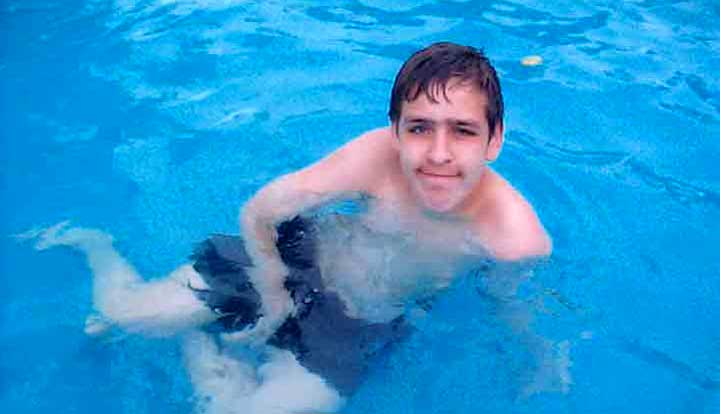 Gerald B. Crawford
Box 100, Chelan, SK S0E 0N0
(306) 278-2249
Check out my Webpage:
http://www.greenwaterreport.com
---
Return to Ensign - Return to Saskatchewan News
This page is a story posted on Ensign and/or Saskatchewan News, both of which are daily web sites offering a variety of material from scenic images, political commentary, information and news. These publications are the work of Faster Than Light Communications . If you would like to comment on this story or you wish to contact the editor of these sites please send us email.
Editor : Timothy W. Shire
Faster Than Light Communication
Box 1776, Tisdale, Saskatchewan, Canada, S0E 1T0
306 873 2004