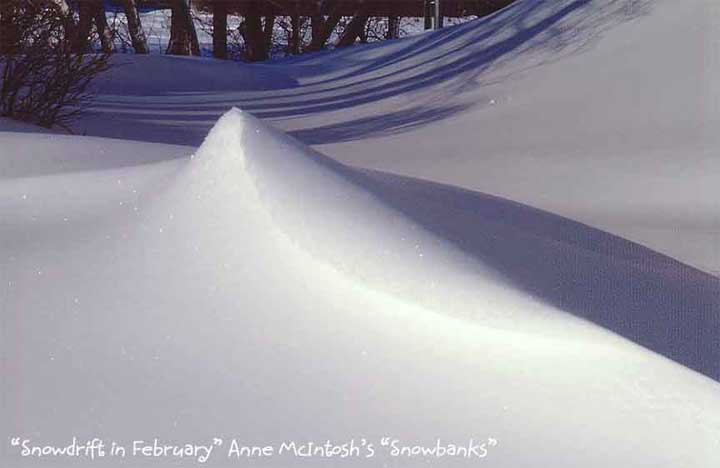 Parkland Photography Club April 2005
Greenwater Provincial Park, April 29, 2005 by: Gerald Crawford
April 26th, 2005: There were ten members at the April meeting of Parkland Photography Club. There was almost no business to discuss, so Darlene brought us up to speed on various contests and competitions open to our members.

Theme for our theme competition was "Snowbanks or Snowdrifts" and there were eight entries. Winner was Glen Neish's photo of snowbanks along a snowfence; runners-up were Alie Neish's photo of the same snowfence taken from the other side on a different day, and Anne McIntosh's photo of a snowbank in the form of a graceful peak. Lovely photos, all!(We received a letter from Albert Orban with two great photos for entry into the theme competition. Unfortunately, they came a day late! Will include them with this newsletter so you can see what winter is like at Wha Ti, NWT.)
We had received our slides back from PRPA competitions, with marks but no comments, and also the ones we had sent to Gleneath Foto Fun contest. The latter had comments included. Alan and Darlene had made them into a digital slide show. We weren't in the prizes with any of our photos, but three did score 24 out of 30, which isn't too shabby.

Glen Neish showed us some northern lights photos he had taken. Wonderful!

We then enjoyed a digital slide show of photos Darlene had taken on her trip to New Zealand a few years ago.

Wes has made some club projects into slide shows and we viewed two of them: Theme winners from our 2003 — 2004 Club year, and last year's Club Slide Show, complete with narrator's comments. Some of these slide shows are available on our Club's web page, but one has to have access to high-speed Internet to be able to view them.

Our June field trip was discussed and it was tentatively decided to go to St. Brieux and Bellevue on June 4th. That is only about three hours total driving time from Tisdale and there is lots to see in both places.

For our May meeting: Elections for the 2005 — 2006 Club year, usually a pretty quick and painless operation but you never know when there might be a grass-roots uprising!

The Theme for May is "Clouds", and we like to pick our eight themes for the next Club year in May, so start giving it some thought.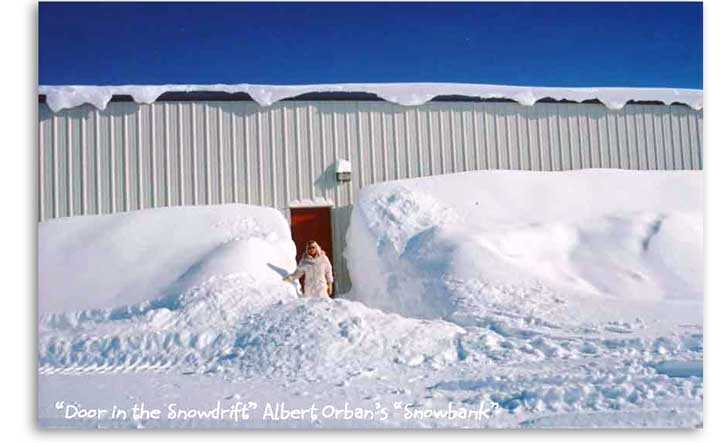 It's not too early to be thinking about next year's Club slide show - have you got a roll of slide film? Jerry can make slides from prints, but it is much less satisfactory than original slides. Thanks to Wes, we can now have a permanent, digital record of our slide shows, something we have never had. Once a show is dismantled and the slides returned to the makers, it is gone forever.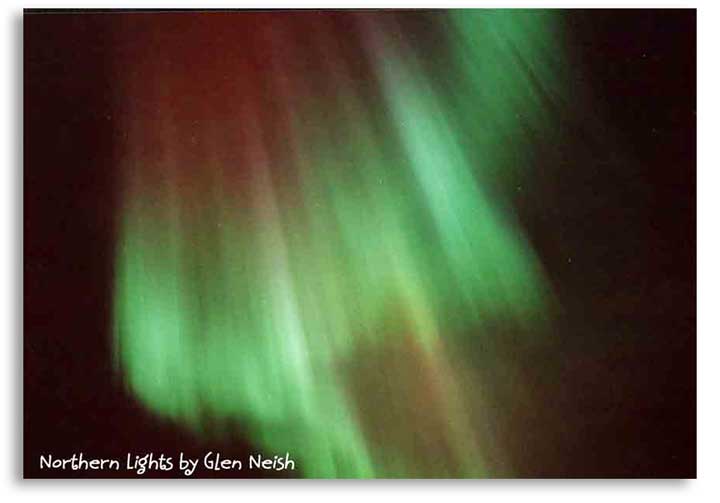 Remember, the May meeting is one week early, on May 17th, same time and place. See you there!
Gerald B. Crawford
Box 100, Chelan, SK S0E 0N0
(306) 278-2249
Check out my Webpage:
http://www.greenwaterreport.com
---
Return to Ensign - Return to Saskatchewan News
This page is a story posted on Ensign and/or Saskatchewan News, both of which are daily web sites offering a variety of material from scenic images, political commentary, information and news. These publications are the work of Faster Than Light Communications . If you would like to comment on this story or you wish to contact the editor of these sites please send us email.
Editor : Timothy W. Shire
Faster Than Light Communication
Box 1776, Tisdale, Saskatchewan, Canada, S0E 1T0
306 873 2004