Parkland Photography Club January 2005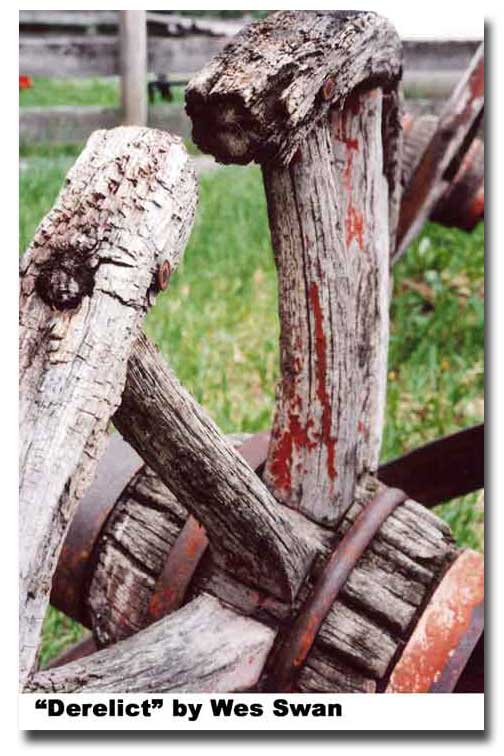 Greenwater Provincial Park
Thursday, February 10, 2004
by: Gerald Crawford

Icy roads kept some members away from Parkland Photography Club's January 25th meeting, but still eight members showed up.

Darlene read a letter received from member Albert Orban, who with his wife, Marlene, is living in Wha Ti, NWT, just north and west of Yellowknife. It is an Indian community, and Marlene is teaching school there. Albert is doing some mechanical work and fixing, besides hunting and fishing with the local Dogrib first nations people. Albert sent some photos of himself with a huge fish, and of a beautiful waterfall just a few miles from Wha Ti.

There were seven entries to the Theme Shoot. The theme was "Derelict" and Wes Swan won first with his photo of a dilapidated old wagon wheel. Runners-up were Anne McIntosh's photo of two old wagon wheels and Doreen Crawford's photo of an old truck in hood-high weeds.

Darlene passed around a certificate stating that a paving block with our Club's name on it has been placed at the new Town Square area. We will have to wait until the snow melts to check it out.

Our main activity at this meeting was the judging of PRPA's Travelling Slide Salon, consisting of 38 slides including some from our Club. As usual, it entailed lots of discussion so took a good deal of our time.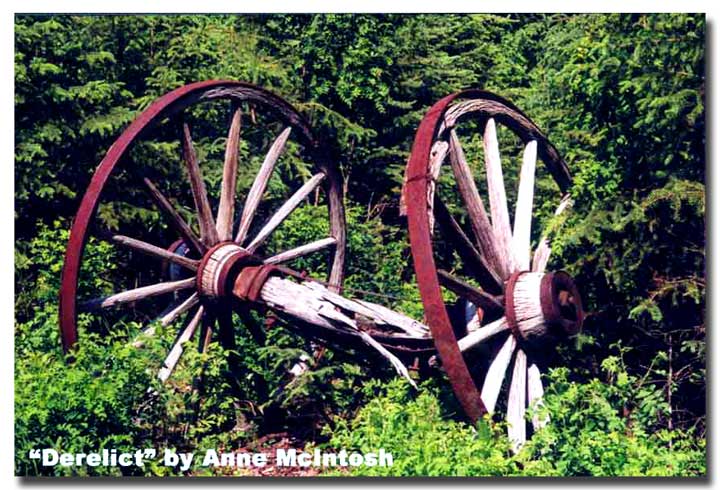 After a great lunch courtesy of Jenny Fritshaw, we viewed and judged members' submissions for the annual Transparency Battle. Previously, there had been a limit of two slides from any member, but this restriction had been dropped for the smaller clubs. There is still a limit of eight slides from any club, so our task was to pick eight to enter from the fifteen submitted. They were judged and critiqued in the same manner as the Travelling Salon, and the top eight scorers will be entered.
The Club's print display board is now on display at the Doghide Gallery in the Wermac Mall on 101st Ave. West, but more enlargements are needed.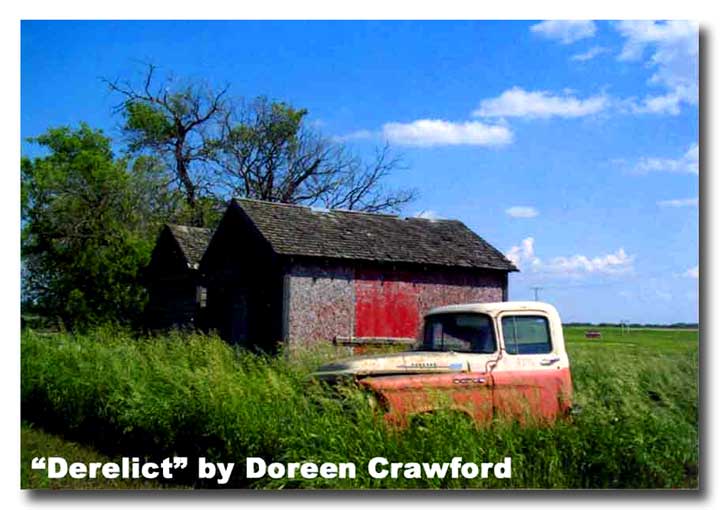 For next month: bring your enlargements for entry into PRPA's four competitions - two open categories, one on Human Portraiture, and one on Sports in Action. Entries should be 5 X 7 or 8 X 10 mounted on 11X 14 board.
Several members had brought their favorite Christmas photos, but we ran out of time and weren't able to view them. Bring them to the February meeting.
Gerald B. Crawford
Box 100, Chelan, SK S0E 0N0
(306) 278-2249
Check out my Webpage:
http://www.greenwaterreport.com
---
Return to Ensign - Return to Saskatchewan News
This page is a story posted on Ensign and/or Saskatchewan News, both of which are daily web sites offering a variety of material from scenic images, political commentary, information and news. These publications are the work of Faster Than Light Communications . If you would like to comment on this story or you wish to contact the editor of these sites please send us email.
Editor : Timothy W. Shire
Faster Than Light Communication
Box 1776, Tisdale, Saskatchewan, Canada, S0E 1T0
306 873 2004