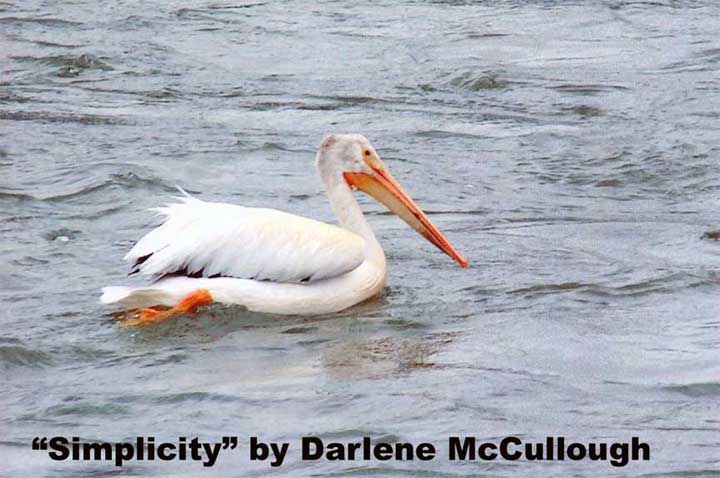 Parkland Photography Club
October 2005
Greenwater Provincial Park, October28, 2005 by: Gerald Crawford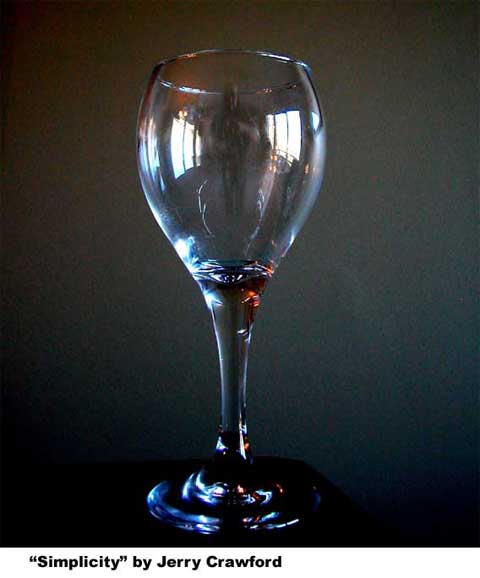 October 25th, 2005: Parkland Photography Club's October meeting was the first in its new quarters, at Tisdale's Doghide Gallery. It proved to be an excellent location, with a wall ready-made for projection and electrical outlets handy.

Eight members came out for the meeting, and seven of them entered prints in the Theme competition. The theme was "Simplicity" and it was obvious that there were at least two definitions of the theme among members. About half thought of it as referring to a simpler way of life; the other half thought it meant the picture itself had to be simple in composition.

First went to Jerry Crawford for his photo of an empty wineglass against a black background; runners-up were Darlene McCullough's photo of a pelican swimming, and Albert Orban's photo of a young girl sitting on a high snowbank.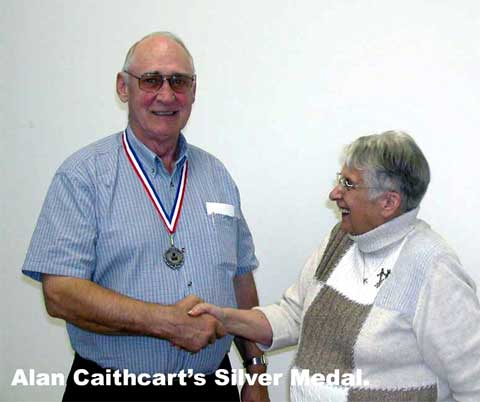 President Doreen Crawford presented Alan Caithcart with his Silver Medal, for earning 300 Merit Points. Congratulations, Alan!

Enough slides were received at this meeting for our club to enter PRPA's Everest Competition. Awards are to clubs with the highest number of points, so if a club doesn't send its full twenty slides, it winds up with less points.

There were also enough slides received for Darlene to finish putting together the club's slide show for 2006. We viewed some of the slides already received, and will view the whole slide show at our November meeting.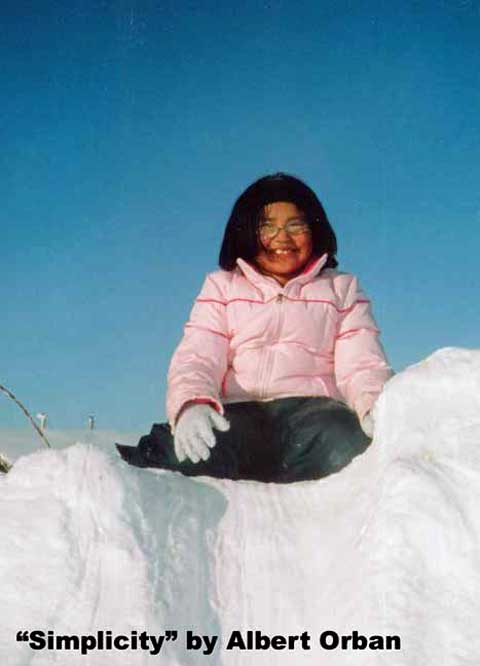 Members are urged to take home some of their framed photos, and replace them with new ones. Doghide Gallery is having a special event this fall, and Sandra would like to see a fresh display.

Wes Swan read a report on the June PRPA Outing at Nordegg; despite heavy rains, it appears everyone had a good time. Next June's Outing will be in Saskatoon, likely at the University.

Summer pictures were viewed; almost everyone had brought some so there were forty or fifty in total.

Everyone agreed that the new facility was quite satisfactory. Next meeting will be November 22nd (Remember? The fourth Tuesday of the month, not the last!) 7 PM at the Doghide Gallery, and the theme will be Flower, or Flowers. See you there!
Gerald B. Crawford
Box 100, Chelan, SK S0E 0N0
(306) 278-2249
Check out my Webpage:
http://www.greenwaterreport.com
---
Return to Ensign - Return to Saskatchewan News
This page is a story posted on Ensign and/or Saskatchewan News, both of which are daily web sites offering a variety of material from scenic images, political commentary, information and news. These publications are the work of Faster Than Light Communications . If you would like to comment on this story or you wish to contact the editor of these sites please send us email.
Editor : Timothy W. Shire
Faster Than Light Communication
Box 1776, Tisdale, Saskatchewan, Canada, S0E 1T0
306 873 2004