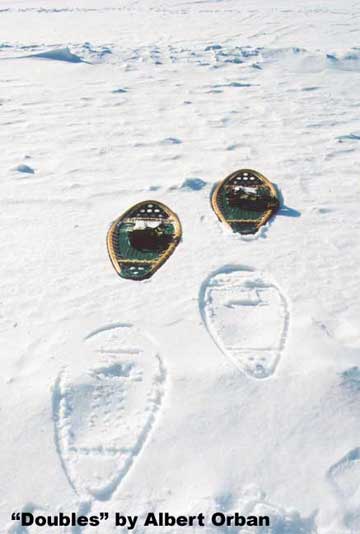 February 28th, 2006: Eleven members braved the adverse weather forecasts and made it to the February meeting of Parkland Photography Club. As it turned out, the adverse weather didn't materialize until the next day.

President Doreen advised members on the upcoming Transparency Battle. It will be held in Saskatoon on April 30th, at the University of Saskatchewan Faculty Club. Several members have attended past Transparency Battles and found them well worth while.

Also, Northern Image Photographers of Prince Albert are holding their annual Weekend in the Woods on June 9th, 10th and 11th at Gateway Resort, McPhee Lake, a weekend of camping, viewing, shooting and visiting.

Unfortunately, that is the same weekend as PRPA's annual outing, being held in Saskatoon this year, so members will have to make a choice which event they will attend.

There were ten entries to our monthly Theme Shoot, the theme being "Doubles". Jerry Crawford took first with his photo of two bison; Albert Orban's snowshoes, and Anne McIntosh's mukluks were runners-up.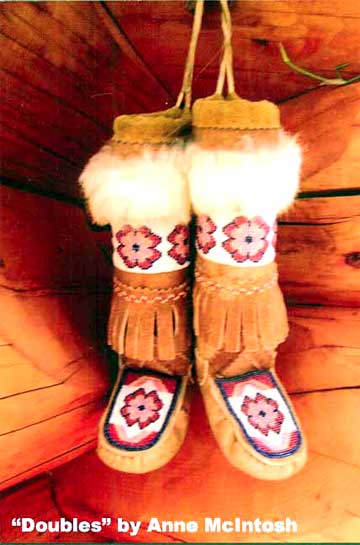 Albert, Mary and Tibby had all brought pictures taken during a Centennial celebration last year. These were projected and enjoyed.

Wes Swan provided lunch (he's quite a hand in the kitchen!) and also put on a slide show of our Club's Theme pictures from two years ago. He also showed us the Nipawin club's theme pictures. They have a Theme Shoot similar to ours. The slide shows were very well done with interesting dissolves, and set to music.

Jenny proposed a challenge for club members: take a photo of a scene in each of the four seasons from approximately the same viewpoint, and bring the results to our January 2007 meeting.

Jenny also said she would like to see examples of digital enhancement and manipulation. Al and Jerry agreed to bring a demonstration to the April meeting.

The March meeting will be on March 28th at seven PM at the Doghide Gallery.
Return to Ensign - Return to Saskatchewan News
This page is a story posted on Ensign and/or Saskatchewan News, both of which are daily web sites offering a variety of material from scenic images, political commentary, information and news. These publications are the work of Faster Than Light Communications . If you would like to comment on this story or you wish to contact the editor of these sites please send us email.
Editor : Timothy W. Shire
Faster Than Light Communication
Box 1776, Tisdale, Saskatchewan, Canada, S0E 1T0
306 873 2004