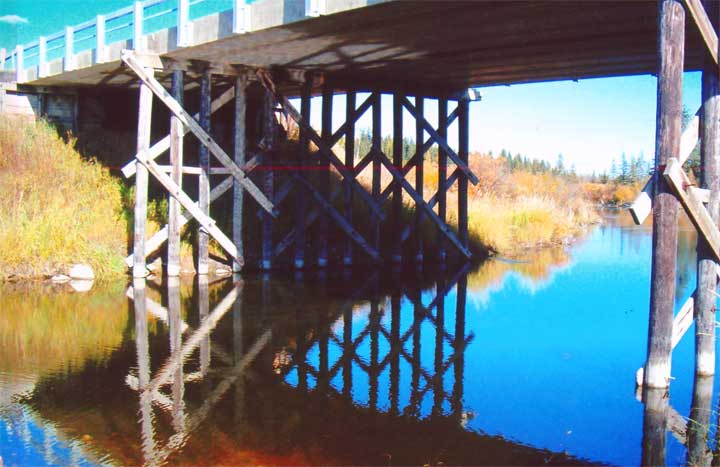 Mary Wright, "Barrier Bridge"
Parkland Photography Club
April 2008
Tisdale, Friday, April 25, 2008 by: Darlene McCullough
President
Glenn Galloway
752-3711
Vice President
Anne McIntosh
752-4042
Sec./Treasurer
Darlene McCullough
873-2030
Parkland Photo Club met in the Doghide Gallery on Tuesday evening, April 22 with ten members present. Anne McIntosh chaired the meeting. Members were reminded to bring their spring project to the May meeting. This is to be four photos taken this spring that are mounted as one unit. These will be judged at the May meeting.


Time was spent discussing theme shoot topics for next year as well as suggestions for our club outing in May, or June. Final decisions on these will be made at the May meeting.

April theme shoot was an open one that could include any photo taken after our May 2007 meeting when we selected the theme shoots for this year. There were eight entries. First went to Mary Wright for her photo "Barrier River Bridge" and there was a tie for second between Alan Caithcart's "Jack Rabbit" and Glen Neish's "Nature's Art".

The Anderson girls were not present at this meeting so we couldn't view their winning videos. It is to be hoped they will bring them to the May meeting.

Glen and Alie Neish then presented a showcase of their photos including some great close ups of various birds ranging from huge cranes to tiny hummingbirds, as well as beluga whales in Churchill, and some photos of the Badlands of Wyoming. Thanks for sharing these with us.

Glen and Alie Neish also supplied the lunch for this meeting and another thanks for that!

Members were reminded to send or take their photos from which they would like enlargements made to Alan Caithcart as soon as possible. Digital images can be sent to the Anderson girls to be reproduced on cards or they can be given to the girls in the form of a print. These cards will then be for sale in the Doghide Gallery. There are some cards there now so drop in and have a look at them.

The next meeting will be on May 27. The theme shoot for that one will be "Duck(s)". Election of officers for next year will take place at this meeting.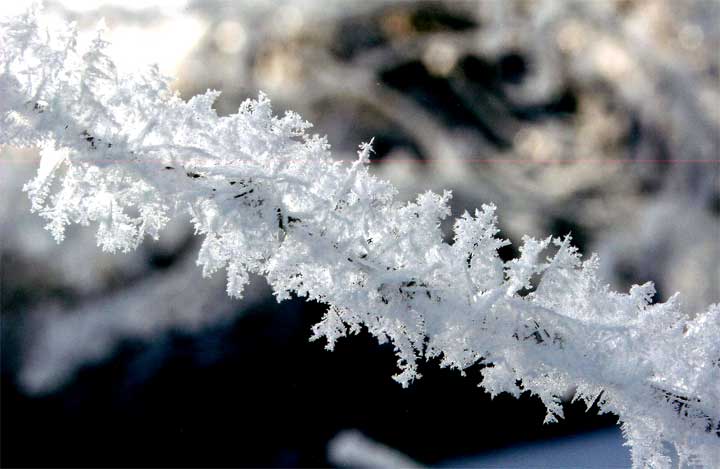 Glen Neish's "Nature's Art"
| | | |
| --- | --- | --- |
| Month | Theme | Lunch |
| May | Duck(s) | Sophie and Deb |
| June | Field Trip | |
---
Return to Ensign
This page is a story posted on Ensign a daily web site offering a variety of material from scenic images, political commentary, information and news. Theis publications is the work of Faster Than Light Communications . If you would like to comment on this story or you wish to contact the editor of these sites please send us email.
Editor : Timothy W. Shire
Faster Than Light Communication
Box 1776, Tisdale, Saskatchewan, Canada, S0E 1T0
306 873 2004