President
Anne McIntosh
752-4042
Vice President
Neil Anderson
873-2356
Sec./Treasurer
Darlene McCullough
873-2030
Parkland Photography Club met in the Doghide Gallery on Tuesday, October 27. President Anne McIntosh chaired the meeting with eight members present. A special welcome is extended to new members BJ Madsen and Caryl Skauge.

Six members have joined the Prairie Region of Photographic Arts and Darlene McCullough gave out copies of the PRPA Handbook and receipts for membership fees paid. She reminded the members that the club had agreed to judge a PRPA slide show this year.

Wendy Derbowka shared some of her photos that she took at the two summer shoots and Caryl Skauge brought some of her photos to share with the group.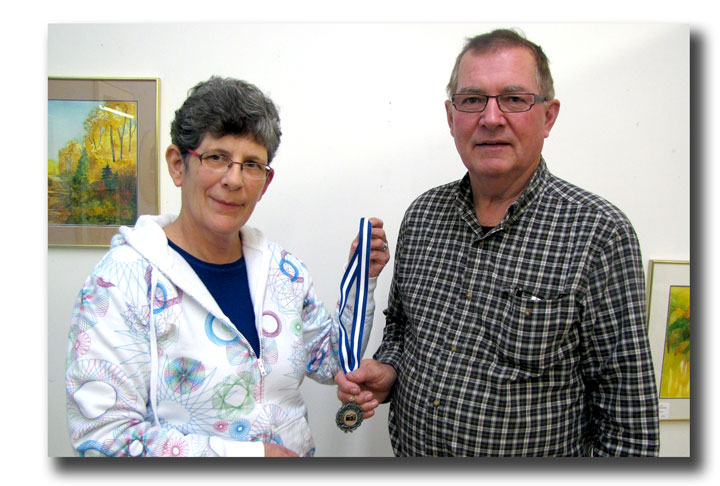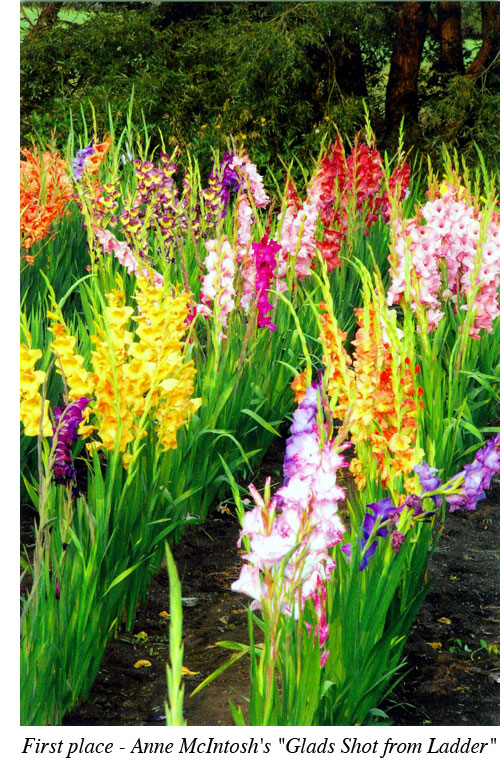 President Anne McIntosh presented Glen Galloway (above) with a silver medal for accumulating 300 club points. Congratulations, Glen.

The theme shoot competition this month was to take a photo from an unusual view point and there were five entries.
First went to Anne McIntosh for her photo of gladiolus , second to Darlene McCullough for her photo of a red rose, and third to Glen Galloway for his photo of a bridge.

Anne then showed us five entries that she had submitted in the Saskatchewan Wild Life Art Show held in Prairieland Park in Saskatoon.
These were 12 x 18 enlargements that were framed. She did very well, bringing home seven ribbons. Her sparing polar bears photo (top of page) won first in its category, first in the division, and also Best of Show. Congratulations on this great showing, Anne, and thank you for sharing these with the club members.

Albert Orban supplied the lunch for this meeting.
The next club meeting will be held in the Doghide Gallery at 7:00 PM on Tuesday, November 24.