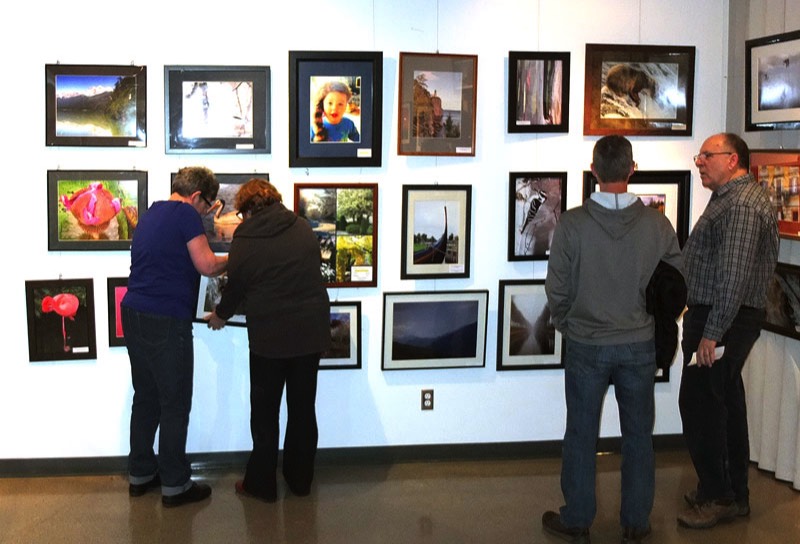 Parkland Photography Club February 2015

February 27, 2015
Tisdale
by: BJ Madsen
Meeting of February 24, 2015


The February meeting was held at Melfort's
Kerry Vickar Centre
with eight members present.

Members gathered at 6:00 pm to hang our Shutterbug Show in the Kerry Vickar Centre's Gallery, located just inside of the front doors. It is an excellent facility with two glass walls and ample overhead lighting. A total of 46 photographs were hung for the display, which will be open to the public until our next meeting on March 24.

At 7:45, we met briefly for the business part of the meeting.

President Cindy advised that there will not be a Theme Shoot display this month, or next because of the Melfort venue. However, she advised members to be sure to participate in the shoot and to post their work to the FaceBook page. She will try to arrange permission for us to have a meeting room next month at the Kerry Vickar Centre where we might be able to project and view the results of the two month's result for the Theme Shoots.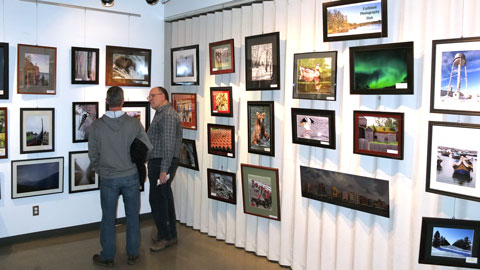 Cindy also advised that we should think about new club executive positions for the coming year.


Because much club property is stored in various members' homes, due to a common facility, it was agreed that it would be very desirable if the Club could obtain a room which might be used for this purpose.

Anne mentioned that she now has the pictures for the
Foto Fun
competition which the Club has entered and which we are entitled to assist in judging. It was decided that the judging will take place at Don's home on Saturday, March 7 at 1:30 pm. Don, Anne and Vic will act as judges, but everyone is invited to attend as spectators if they wish. Last year's judging resulted in three of seven of our entries receiving Honourable Mentions:



Anne also mentioned that Jeff Peyton of the
Prince Albert photography club
has contacted her to determine if there is interest in another regional get together of photographers like we did last spring. As it was quite successful, the Club will tell him that we are interested in doing it again. Also, the
"Weekend in the Woods"
will be held this year at the
Eagle Bay Resort
at
East Trout Lake
on June 12 - 14. Anyone who might be interested in attending should contact either Anne or the Prince Albert club.

Don showed us a variety of prints made from a single file using a variety of papers, surfaces and printer profiles. This demonstrated the difficulty and necessity of establishing an accurate colour balance.

The next meeting will be held at the Kerry Vickar Centre at 7:00 on March 24. At that time, we will take down the photos from the Shutterbug Show.