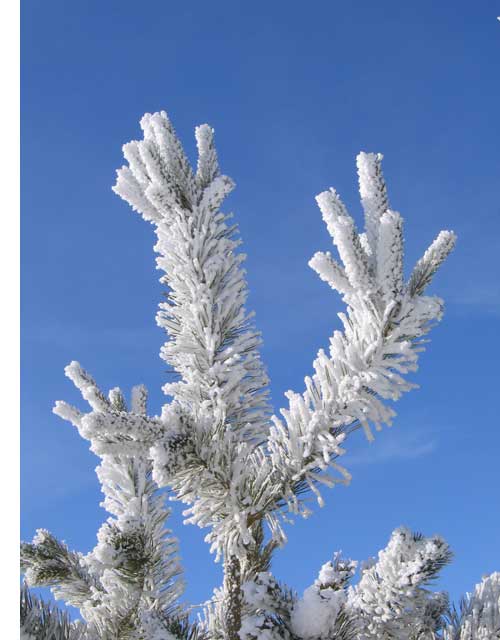 Editor's note: Ken Jones caught these remarkable images at 12:45 at the Wascana marina in Wascana Park in Regina on February 5, 2009.
This image clearly shows that the fog that produced this marvellous display of hoar frost was accompanied by an old fashioned plains wind.
Though photographers often like to get their images in the early morning or later afternoon to have the benefit of shadows, noon day light is really special when it comes to subjects like hoar frost that do not especially look great with a lot of accompanying shadows.