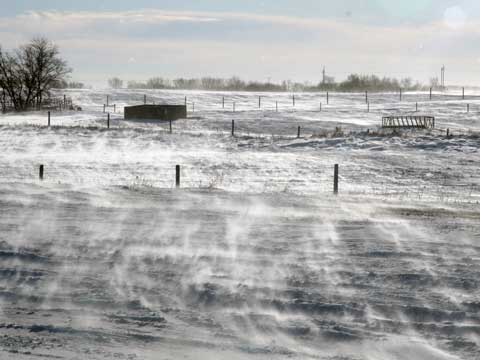 On Saturday January 31. Joanne and I wanted to take pictures of winter, so winter gave us a Wind Warning of 90 km wind on the prairies.
This picture (left) is higway #46 east of Pilot Butte looking to the south east.
The image at the top of the page was taken four miles west of Pilot Butte in a slough looking toward the south west.