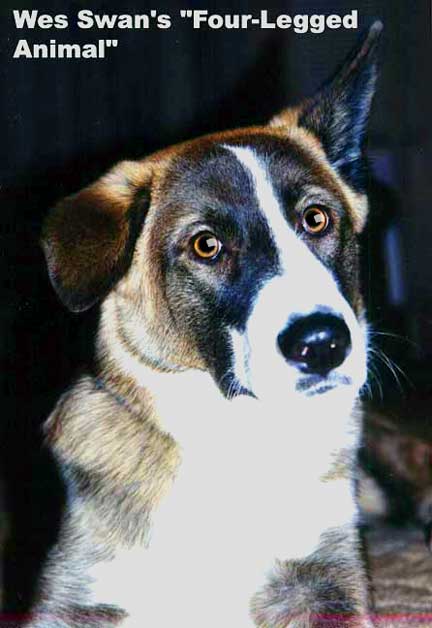 Parkland Photography Club April 2003

Greenwater - Thursday, May 1, 2003 - by: Gerald Crawford

April 29th, 2003: There were ten members and one guest at our April 29th meeting. Welcome to Albert Orban, a marathon runner of note.

Darlene reminded members about Stan Hingston's project to make a slide show around a poem "I Am Saskatchewan", by the late Florence Scholer. Stan wanted four or five images for each line of the poem. Darlene phoned Stan and found he had had no offers at all. Darlene had a few for him. Initially, send Stan images on paper, digitally, or slides; in the case of digital images, he will likely need a higher resolution file of any he selects. A great project, members - get at it! Rosetown is hosting the next Transparency Battle, and Stan hopes to have the slide show ready by then.

The Relay for Life all-night walk takes place Friday, May 30th. There are several events leading up to it, but Darlene and Alan between them have looked after them. Apparently they have over 70 relay teams, of ten people each, registered. That's 700 people not counting any support staff! The Lions' Club are planning for 1,500 people for the Saturday morning pancake breakfast. Members will find out at our May 27th meeting what is expected of us.

Wes reminded us that to qualify for discounts, registrations for the June PRPA Outing in Moose Jaw have to be in by May 15th. Members can register for $55; after May 15th it will cost $65, and non-members $75.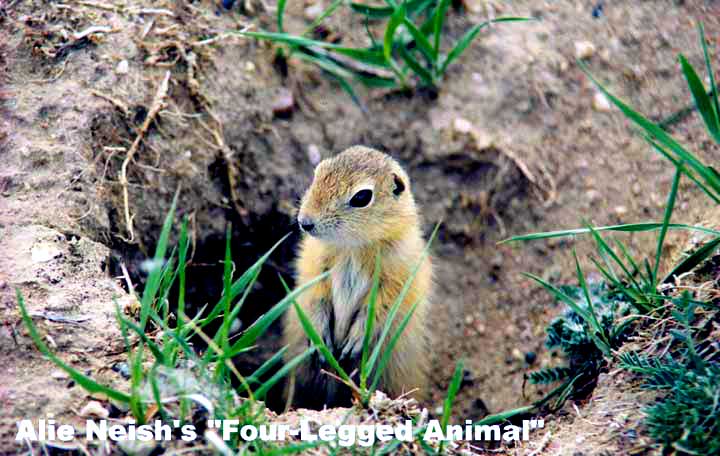 For our Theme Shoot, which was Four-Legged Animal (1 or more), we had ten prints entered. Wes won first with his portrait of his dog; Alie got second for a portrait of a young gopher, and Dorothy and Adam tied for third. Dorothy's was of a deer standing in a fringe of bushes, looking very alert, and Adam's of a rabbit calmly sitting there, looking at the camera and no doubt twitching its nose. Great shots, people!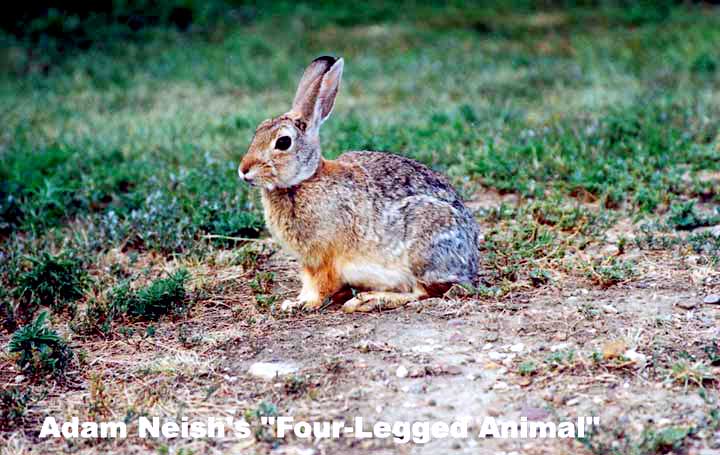 We are going to have to be a bit more specific in naming our themes. A question was raised: should entries in this Theme Shoot have all four legs visible? The consensus was it just had to be an animal that normally stood on four legs; it could have a leg chopped off and still qualify. Next month's Theme is "Macro", and how does one define Macro? It used to be that a macro photo was one where the image on the film was life-sized, but lots of lenses have "Macro" settings that don't come anywhere near that. We finally decided that the image should be one that could not be obtained with a normal, or non-macro lens. The photographer can use close-up lenses, spacers, macro lenses, or even just cut a normal sized print out of an enlargement. In other words, if it feels good, do it - let the judges decide if it qualifies.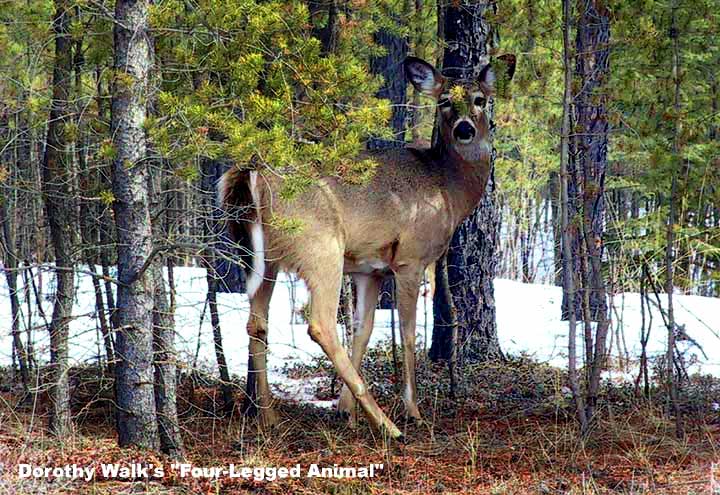 For our "Lighting" challenge, six people had entries, but Mary and Jenny had really gone all-out, experimenting with window light, house lights, flash, and combinations of all. Jenny says Fuji really loves her!
Next meeting is May 27th, same time, same place. This is our election meeting when we choose a new executive, so if there is a job you would particularly like, speak up!
Gerald B. Crawford
Box 100, Chelan, SK S0E 0N0
(306) 278-2249
Check out my Webpage: http://www.greenwaterreport.com
---
Return to Ensign - Return to Saskatchewan News
This page is a story posted on Ensign and/or Saskatchewan News, both of which are daily web sites offering a variety of material from scenic images, political commentary, information and news. These publications are the work of Faster Than Light Communications . If you would like to comment on this story or you wish to contact the editor of these sites please send us email.
Editor : Timothy W. Shire
Faster Than Light Communication
Box 1776, Tisdale, Saskatchewan, Canada, S0E 1T0
306 873 2004