Parkland Photography Club - June, 2002
Tisdale - June 27, 2002 - by: Gerald Crawford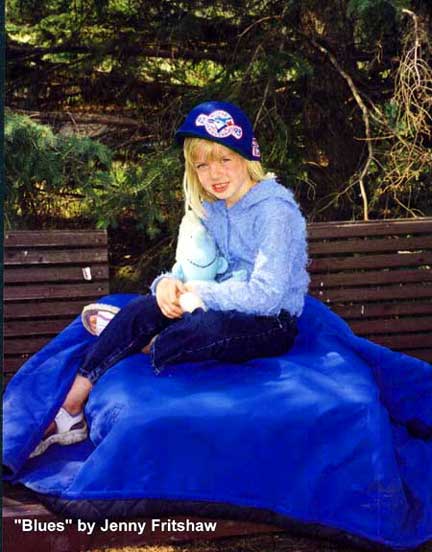 June 25th, 2002: Ten members and guests of Parkland Photography Club met at Harry Bourne's place East of Tisdale for our annual field trip. Welcome to Marg Paidel of Nipawin, and Evelyn Bourne.

Harry enjoys photographing birds in their own habitat, and has set up several blinds for the purpose. He took us on a tour of his yard, showing us some of the nests.

Afterwards, we held our regular meeting under his spreading maple and spruce trees - what a place for environmental photography!

There was quite a bit of discussion on the recent PRPA Annual Outing at Greenwater Park; everyone who attended enjoyed it, and took lots of pictures. It was a well-planned and well-executed event

Our Club had a display of our monthly Theme photos, as well as series of bird photos taken by Darlene and Harry, and these received much attention and comment at the Outing. Wes won first in the contest of photos taken at last year's Outing with his photo of hoodoos, titled "Eroded". He also won second in a PRPA Print Circuit competition. Well done, Wes!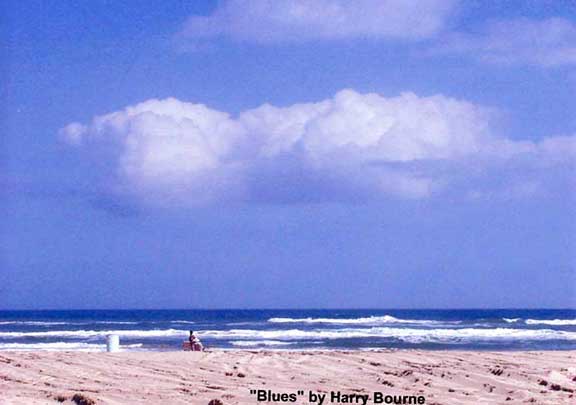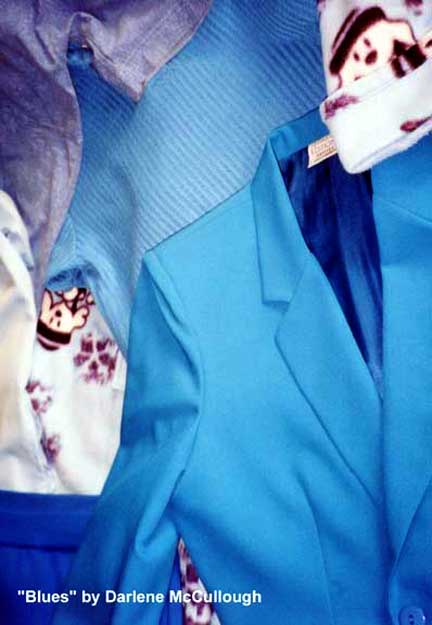 Our Club had some minor expenses chargeable to PRPA, mostly for photocopying, etc. but it was decided that we would not bill PRPA. Aside from Wes, who is Treasurer, our members had done little toward setting up the event. We are responsible for the Outing's Photo Contest, though - those attending the outing may enter any photos taken at the event. Our Club will look after receiving the entries and judging them. There will be ten categories, with a First, Second, Third, and Honorable Mention in each. Our Club will look after getting award certificates and ribbons, at our expense.

There were eight prints entered in our Theme Shoot; the theme was "Blues". Winner was Jenny Fritshaw's photo of a girl wearing a dark blue cap, light blue sweater, holding a pale blue doll and sitting on a royal blue blanket. Runners-up were Harry Bourne's photo of a beach scene with dark blue water, lighter blue sky, with clouds filling in the other shades, and Darlene McCullough's photo of a teal blue jacket hanging in front of a pale blue sweater, with a pair of dark blue slacks just visible in the corner. Wonderful pictures, everyone!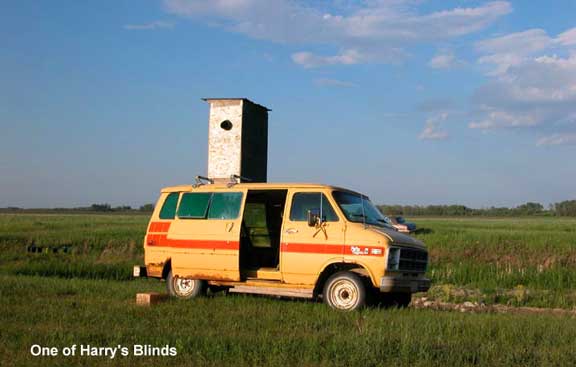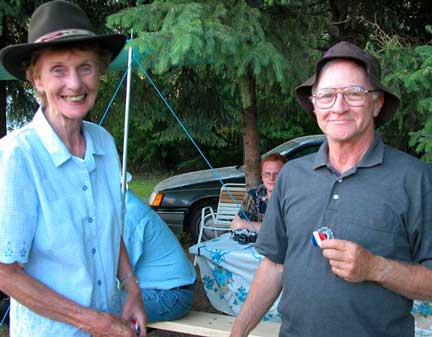 Mary presented Harry Bourne with his Merit medal for achieving 200 merit points. Congratulations, Harry!

Harry, as well as being an avid photographer, is an accomplished craftsman and inventor. He wanted to take some table-top close-ups of inanimate objects, such as bees fresh from the freezer, so built his own frame and stand for the purpose. It is a wooden oval, with three long legs made from hood rods from small cars, individually adjustable by means of setscrews. He also made a circle of Plexiglas, with a cut-out to fit his camera lens. It is easily customizable to fit any camera. A masterful piece of work!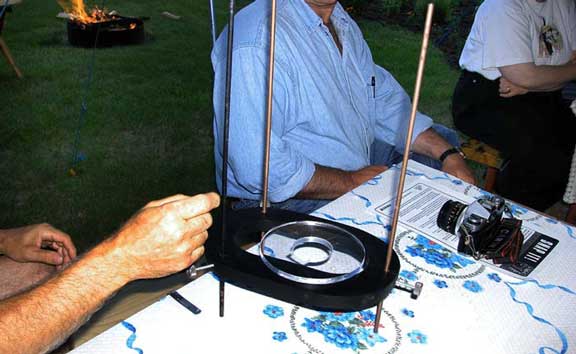 By the time we had a wiener roast, courtesy of the Bournes, and a whole bunch of goodies courtesy of the ladies of the Club, it was time to head for home. A great wind-up for the Club's year!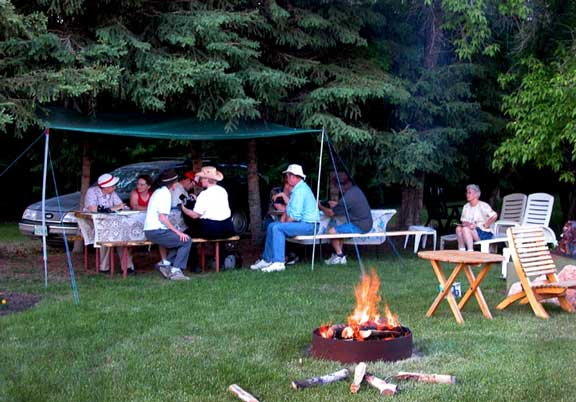 Gerald B. Crawford
Box 100, Chelan, SK S0E 0N0
(306) 278-3423
Check out my Webpage: http://www3.sk.sympatico.ca/crawg