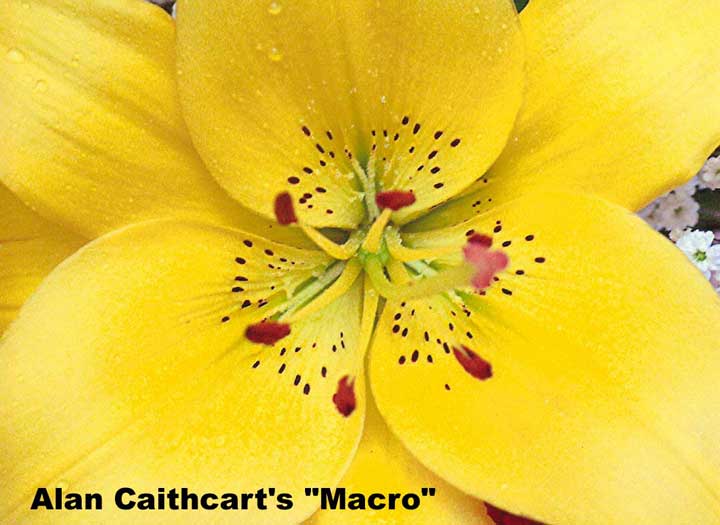 Parkland Photography Club May 2003
Greenwater - Friday, May 30, 2003 - by: Gerald Crawford
May 26th, 2003: There were fourteen members present for our May 26th meeting.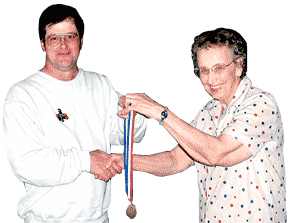 Darlene had received our Club's entries to the Transparency Battle. These were viewed and the judges' comments read. We also did our own critique on them.

Darlene presented the financial report; our Club is solvent but not flush. However, there are no anticipated major expenses, and memberships will be due first thing in the next club year. It was decided to not change our fees which are $25 for a single or $35 for a couple.

President Jenny presented Wes Swan with his Gold Merit Award medal.

There was considerable discussion on the awards system. Many felt it was a bit off balance, with too much credit being given for non-Club activities. A committee was struck consisting of Jerry, Mary and Tibby. They will consider the matter over the summer and bring some recommendations to the September meeting. It was decided that after the 1,000 point Masters, we will use engraved mugs for each 1,000 points.

Darlene showed us a mesh bug suit she had obtained, to make taking photos in mosquito season more comfortable.

The Relay for Life was discussed. Several members of our club will be taking conventional, digital, and video images for the committee. Most of the action will take place between about five and ten PM; then we should be able to grab a few winks before breakfast at 5 am.

We had five entries in our Theme Shoot, all photos. The theme was "Macro" and first went to Alan Caithcart for his closeup of a lily. Runners up were Glen Neish's closeup of a computer board, Jerry Crawford's of a willow catkin, and Jenny Fritshaw's of five matches arranged in a circle on a board.

Members felt that a theme like "Macro" is too vague, with no definition of the meaning of the word. Each is to bring some suggestions to our June outing of themes for the new club year, but each one-word theme must be backed up by a definition. Doreen suggested that each theme entry have a title written on the back, as well as a mark to indicate the top edge of the photo.

Five members had brought four-season photos in answer to Jenny's challenge of last June. These were not judged, but were critiqued pretty thoroughly. Two members have completed their sets, but had not brought them to the meeting.

Thanks to Harry for a tasty lunch — we know he stayed up all night baking those goodies!

Elections were held, and the executive for the next club year are: Jerry Crawford, President; Tibby Frazer, Vice President; Darlene McCullough, Secretary Treasurer, and Jerry Crawford, Newsletter Editor.

Sunday, June 15th, was picked for our annual outing, which will be at the Crawford's at Greenwater Lake. We will start about two, with boat rides and shoots (the wild flowers should be plentiful). For supper, each brings his or her own; there will be a barbecue available.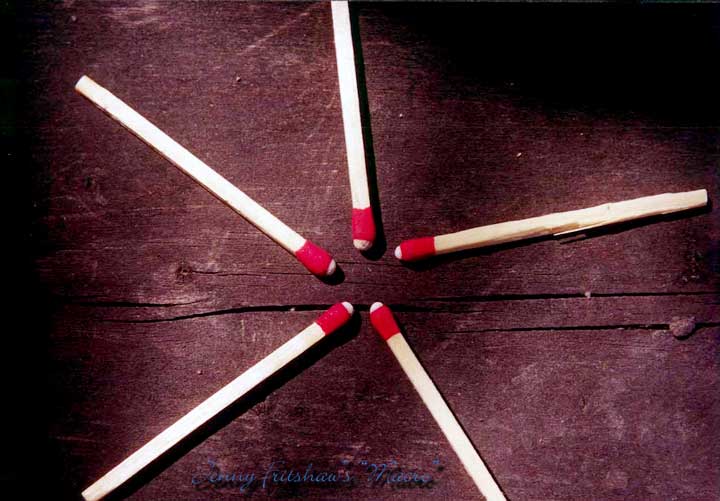 Gerald B. Crawford
Box 100, Chelan, SK S0E 0N0
(306) 278-2249
Check out my Webpage: http://www.greenwaterreport.com
---
Return to Ensign - Return to Saskatchewan News
This page is a story posted on Ensign and/or Saskatchewan News, both of which are daily web sites offering a variety of material from scenic images, political commentary, information and news. These publications are the work of Faster Than Light Communications . If you would like to comment on this story or you wish to contact the editor of these sites please send us email.
Editor : Timothy W. Shire
Faster Than Light Communication
Box 1776, Tisdale, Saskatchewan, Canada, S0E 1T0
306 873 2004